2013 POPSUGAR Beauty Awards Most Inspirational
POPSUGAR Beauty Awards Most Inspirational: Vote Now!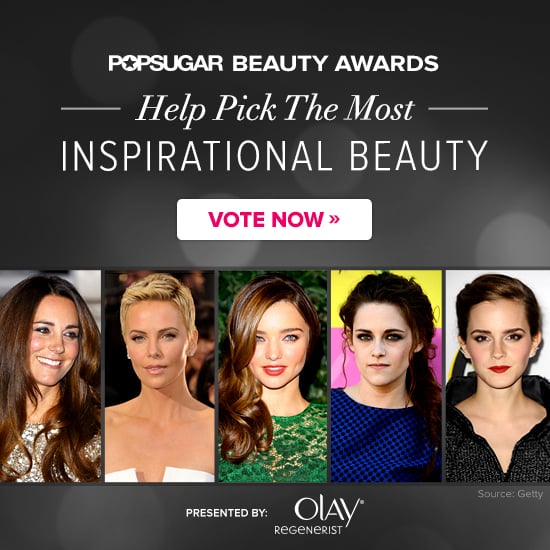 It's that time of year again: time for our annual POPSUGAR Beauty Awards! We've narrowed down our picks of the top players in the beauty game — everything from best hair to greatest smile. But we're leaving the last category up to you: who is the most inspirational celebrity out there? Does the always popular Kristen Stewart have your vote, or should other leaders, including Kate Middleton, Charlize Theron, Miranda Kerr, and Emma Watson, take home the prize? It's up to you to decide, but you better hurry: today is your last day to vote!
Start by clicking here to play, and go through the matchups by picking your favorite celebrity each time until you've narrowed down the group to your winner for most inspirational.