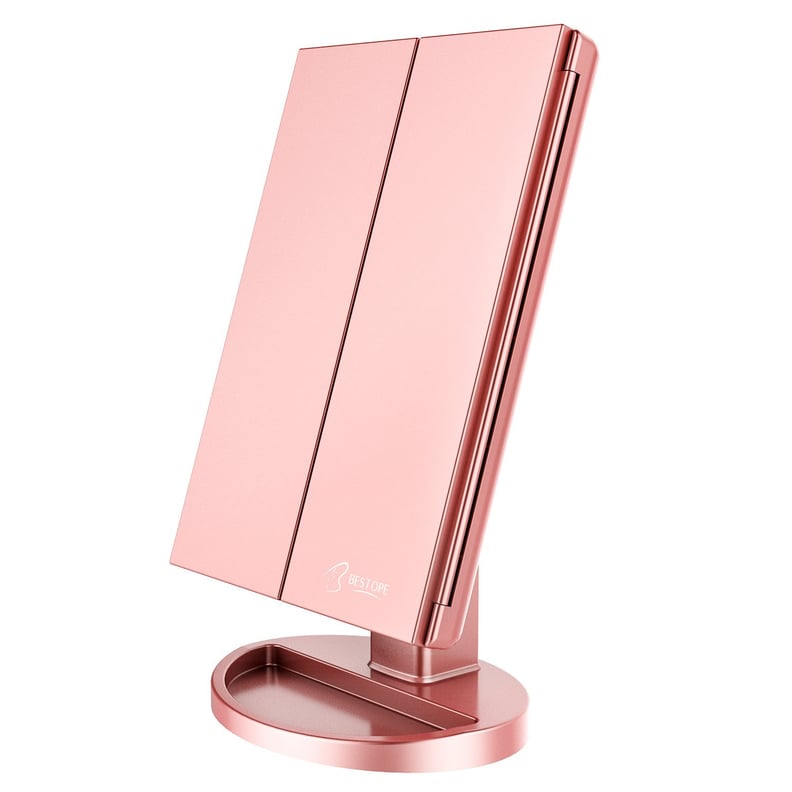 What is this feeling my cold, lonely heart feels? Could it be . . . love? I think I just fell hard, because I've got it bad for this rose gold vanity mirror — and it's just $22.
Not only does this option from Bestope come in that trendy tint, but it's also really, really smart. I wouldn't be surprised if this machine is a more capable human than I am. Some of its accolades include the fact that it has a touchscreen you can use to zoom in on your face, plus it has 21 LED lights to illuminate your beautiful self, and it can charge your dang phone. Mama like.
Turns out, I have quite the competition when it comes to wifeing up the love of my life. According to Amazon, this is temporarily out of stock. But before you start hearing the penny whistle intro to "My Heart Will Go On," know that it will come back to the site. You can pre-order it now, and be in the next round of restocks . . . unfortunately, there's no word yet on when that will be.
To bide my time, I will proceed to quote happy customers who reviewed this mirror. According to one, "The magnification and lights make it easy to put on my makeup, [and] the pretty pink color looks great sitting in my bathroom." Another said, "Slim design fits very well with my makeup desk, and the magnified sections are super helpful."
Someday my prince will come — via Amazon Prime, because it is this mirror.