3 Expert Tips For Looking Fresh-Faced on the Dance Floor
3 Expert Tips For Looking Fresh on the Dance Floor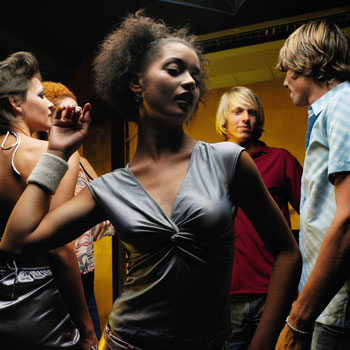 Busting a few moves is an excellent way to have some fun and experiment with your beauty look, but it's also an excellent way to get some exercise in. (New year's resolutions, FTW.) Recently, I talked with Kym Johnson of Dancing With the Stars fame for her expert tips on how to stay looking fresh-faced on the dance floor, whether you're headed out to a club or party. To see what she had to say, just keep reading.
Fake it 'til you make it: "On Dancing With the Stars, the reason why our hair looks so good is because it's not our natural hair. I can guarantee you hardly anyone goes out there with their natural hair," says Kym. For some fun options, try Dancing With the Stars hair extensions ($10 to $49) and be sure to check out her advice on wearing them.
Shine-free: Do what the pros do. Bring along blotting papers and/or a pressed powder compact as instant fixes for eliminating excess shine.
The essentials: "Make sure you've got a good eyebrow and a good lip — with a bit of gloss on your lips — and you're good to go," says Kym, adding, "Oh, and [false] eyelashes!"