We've noticed that plenty of stars are reverting back to hairstyles made popular in the '90s: plastic baubles, glitter, perfectly coiffed baby hairs, and those twisty knots we saw on the likes of Gwen Stefani [1] and Scary Spice. It's like they opened up my Caboodle from the mid-'90s!
Lou Teasdale [2] — who grooms the guys of One Direction, is an ambassador for Fudge Urban hair care [3] (a personal favorite of mine), and has published her own DIY [4] beauty book called The Craft [5] — shows us how to get those classic bantu knots once and for all. Bantu knots are tiny, coiled buns that are often used on natural hair. Plus, these styles create a second, curlier hairstyle once uncoiled. And while the looks might steer away from the classic bantu, everyone from Rihanna [6] to Miley Cyrus [7] and Cara Delevingne is interpreting these twists in a different way. So, we have to ask: will you rock this look?
How to Get the Look at Home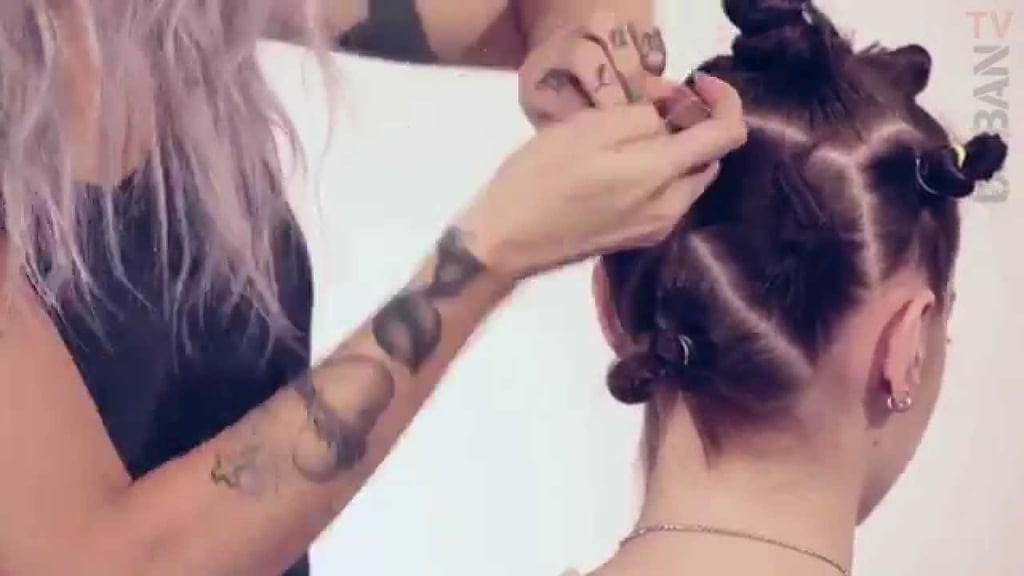 Lou shows us the way.
Baubles and Buns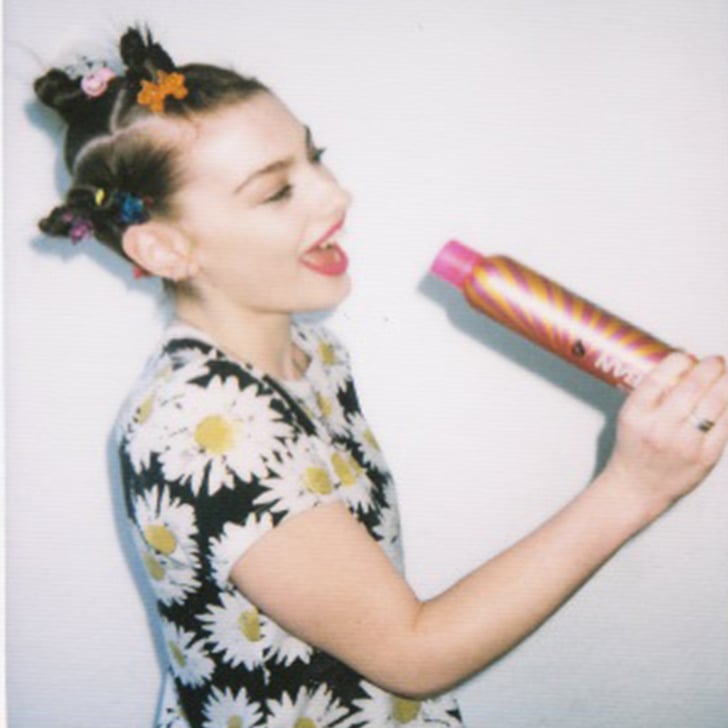 The finished product!
Rihanna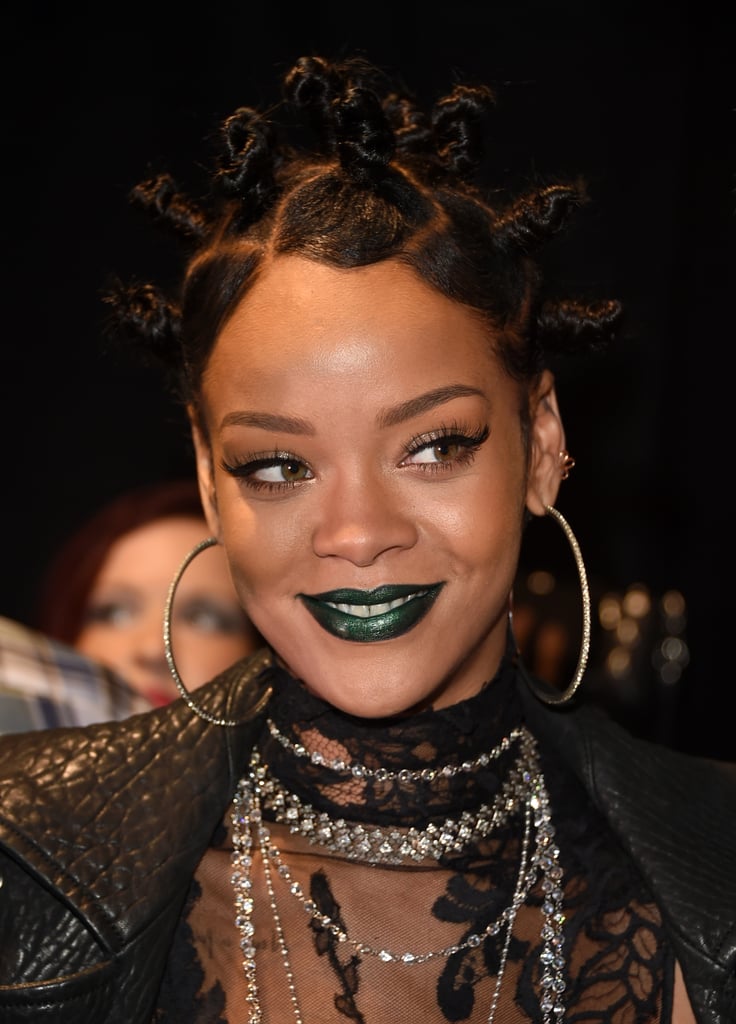 Rihanna [8] rocked bantu knots at this year's iHeartRadio Music Awards.
Scary Spice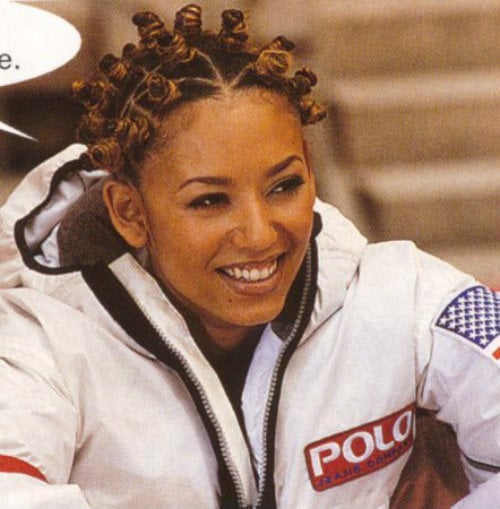 Mel B sported bantu knots during the height of Spice Girls' era.
Scary Spice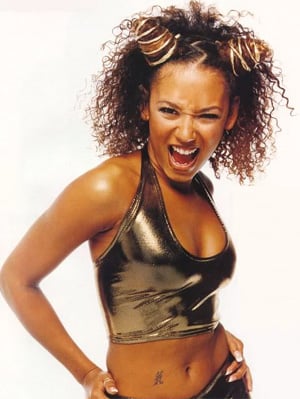 Mel B took bantu knots and interpreted them into these horn-like knots.
Gwen Stefani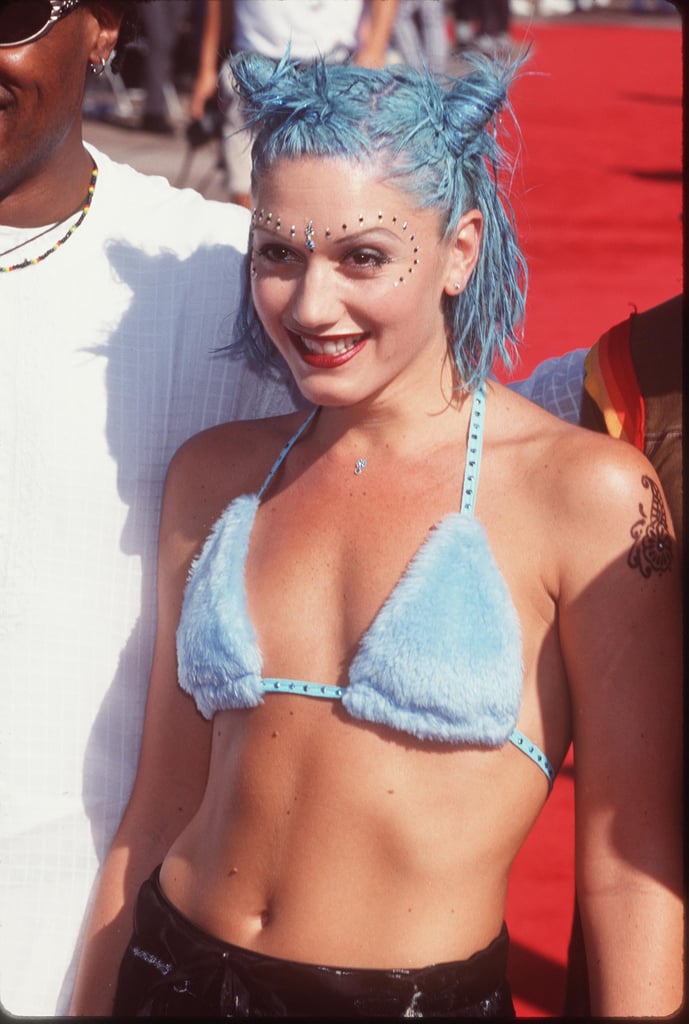 Here's Gwen, queen of the knots, back in 1998.
Gwen Stefani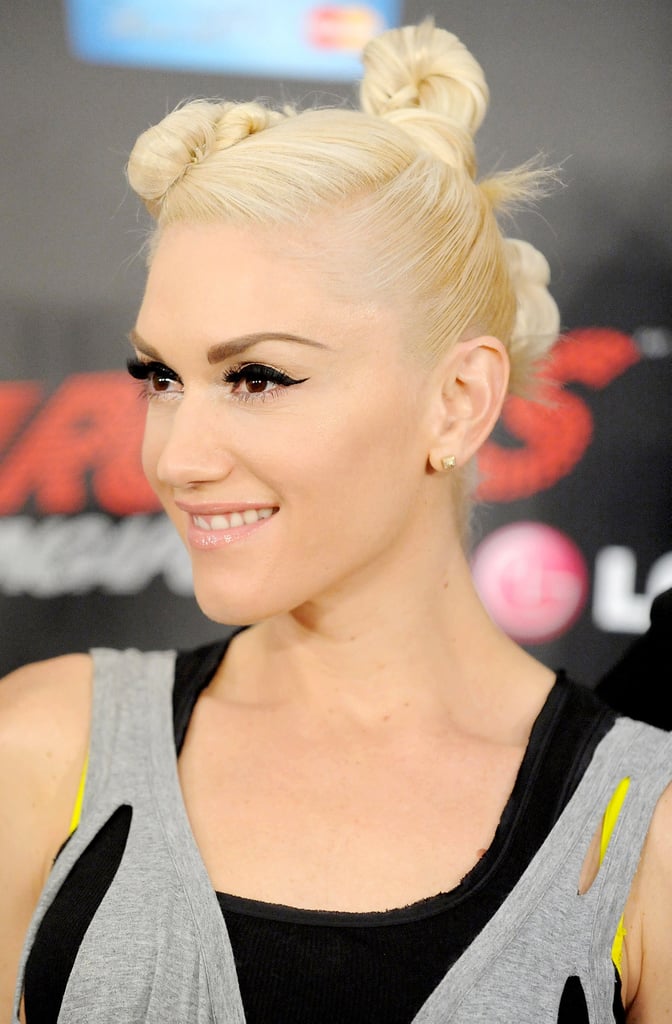 . . . And again, 11 years later, in 2009.
Cara Delevingne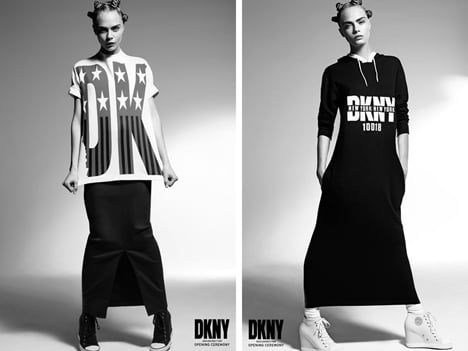 The '90s knot went high fashion for DKNY.
Miley Cyrus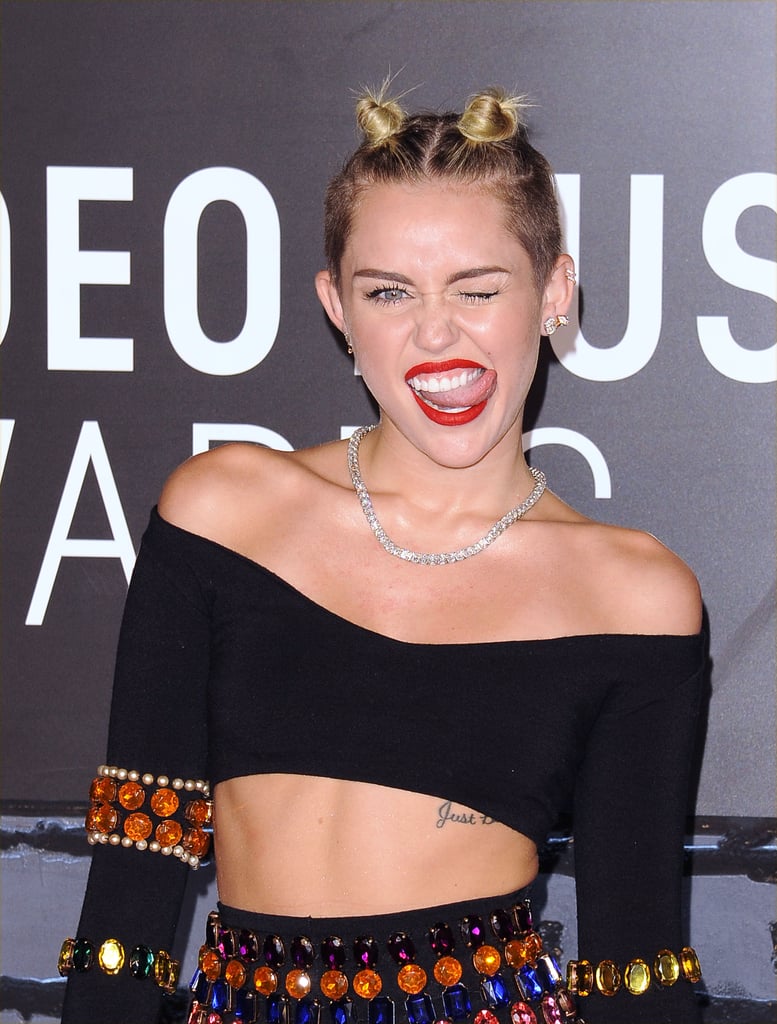 Before her infamous MTV Video Music Awards performance in 2013, Miley rocked baby knots.
Rita Ora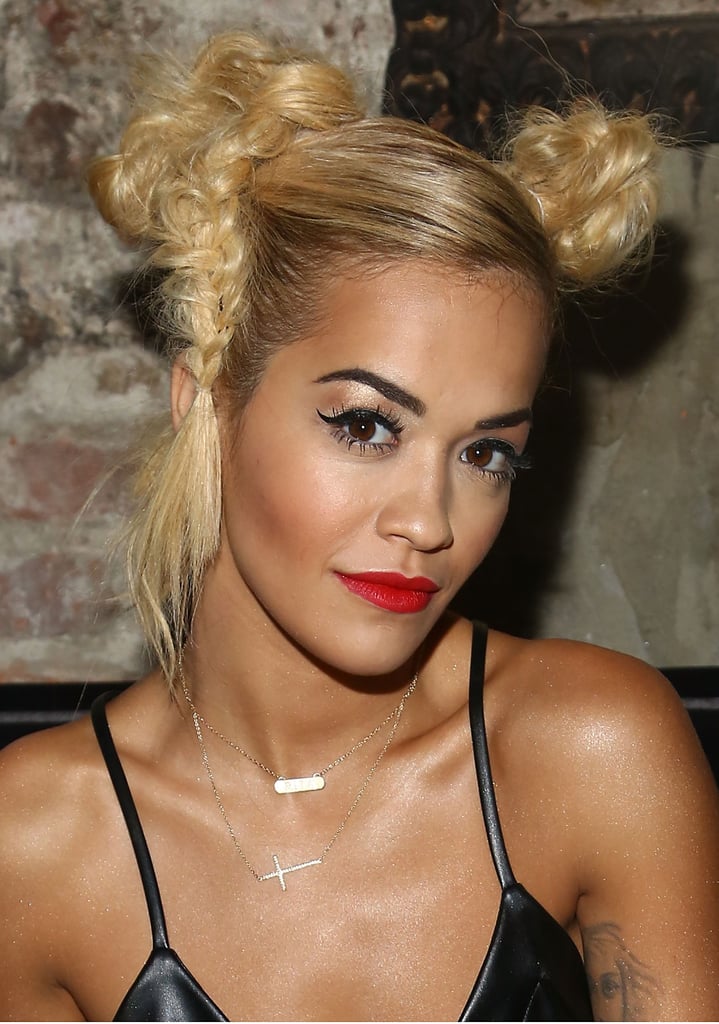 Not exactly knots, but Rita Ora showed off an alternative Minnie Mouse style.
Katy Perry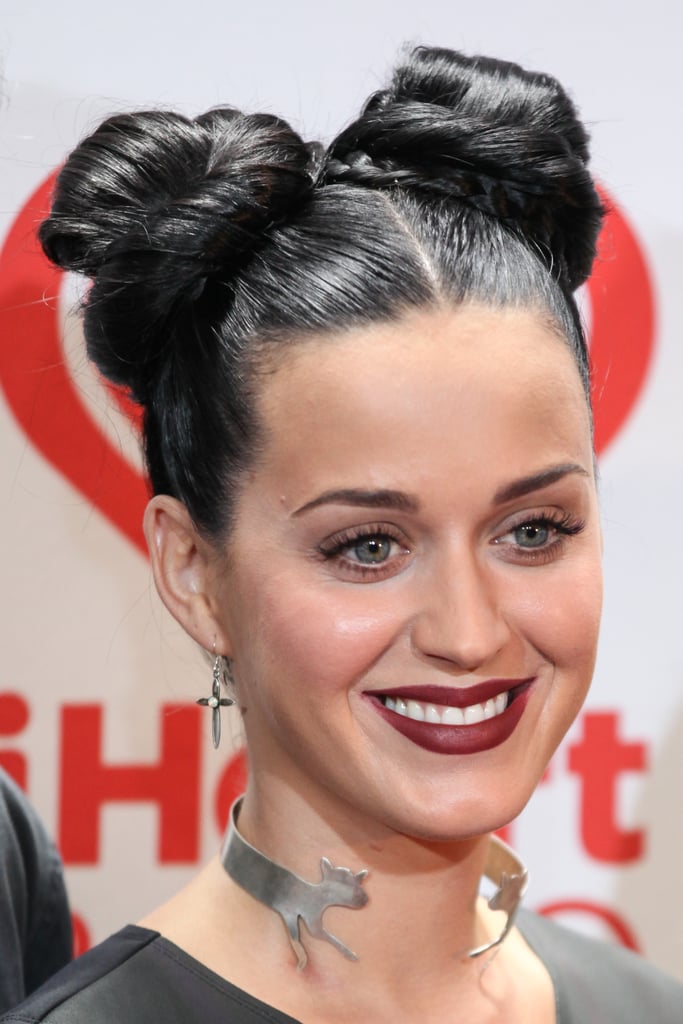 Braids + double buns = Katy Perry [9]'s take on the '90s knot.