Acne Advice From LA's Top Facialist, Marc Edward
This Skincare Product Could Make Things Worse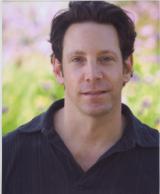 Marc Edward has been voted top facialist in LA, his skincare line is in all the award shows' goody bags this year, and he'll be making appearances in next month's issues of both Glamour and Allure. Busy guy. Marc has the professional's take on what you can do to head a zit off before it becomes a big, gross problem, and he told me what supposedly "helpful" product that we're all using is actually a nightmare for your skin. For his acne advice, just keep reading.
When you feel a blemish coming on, what can you do to get rid of it before it gets huge?
Anybody who has blemishes must start using something with glycolic acid, lactic acid, or salicylic acid. One of these acids is needed to reduce the blemish; there's nothing else that will do it. As far as the acids themselves go, I find different acids better for different purposes: salicylic is better for blemishes, glycolic for sun damage, and lactic for sensitive skin.
What kind of products would you tell people are bad for acne-prone skin or skin in general?
They absolutely cannot use a scrub. They break your skin out more and break capillaries and spread bacteria. Everyone uses scrubs, and that's the first thing you have to stop doing to reduce blemishes. Doctors don't even prescribe scrubs, because they know they don't do anything. If you want proof, just look for a prescription scrub — they don't exist.