Acne Vaccine Could Stop Pimples in the Future
Could an Acne Vaccine Be on the Way? Signs Point to Yes!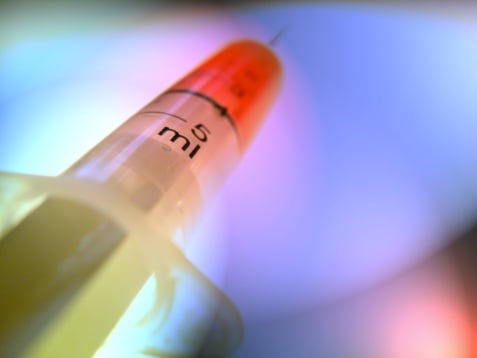 Exciting news for acne sufferers: bumps and lumps could someday become eradicated with a vaccine. OK, so that's just a possibility at this point, but scientists are embarking on an intense two-year project with hopes of making that dream into reality. French pharmaceutical company Sanofi Pasteur and UC San Diego scientists believe that by targeting the immune system, the experimental vaccine may help the body neutralize P. acnes, the bacteria that cause acne. Soon, the vaccine will enter the first phase of clinical testing; if results look good, we could someday be an injection away from having clearer skin.