Alexa Chung Hair Trend | Fall 2012
The Effortlessly Cool Haircut You'll Love For Fall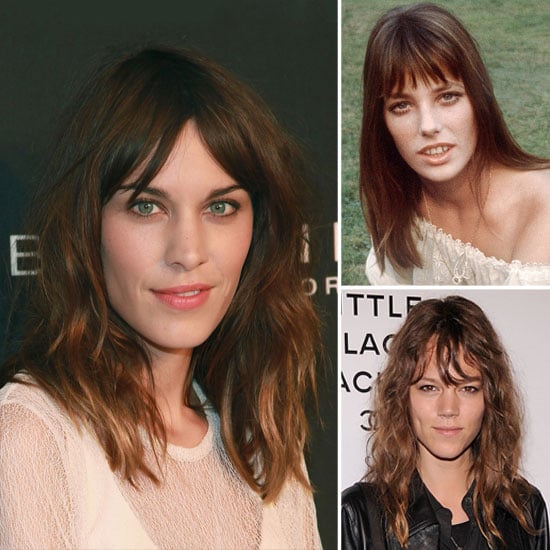 Bangs may be an instant way to update any beauty look, but if you're searcing for an of-the-moment haircut, you can't go wrong with a midlength style. Teetering somewhere between a lob and subtle shag, the style should hit somewhere between the collarbone and the breastbone for optimal results.
"You don't really have to fuss with it because that line, where it falls, is the style itself. You can wash and go with most hair types and it still looks good," explains Alberto VO5 hair expert Chris Lospalluto. The chic cut, which has been spotted on stars like Alexa Chung (left) and model Freja Beha Erichsen (lower right) in recent months, also proves that everything old is new again. Style icon Jane Birkin (upper right) was one of the first to perfect the flattering look back in the mid-1970s.
Get the Look:
Since the cut pretty much determines this style, there's no need to overdo it with flat irons or curling irons. (Healthier hair for the win!) Begin with a hydrated base. "If you use a moisturizing shampoo that has shea butter [along with a moisturizing conditioner], once you blow-dry your hair, you don't really have to do much," says Lospalluto. After rough-drying the hair, add product — like a salt spray, a volumizer, or an antifrizz serum — if even needed, and hit the ground running.