Alexander McQueen Fragrance Deal
Updated! An Alexander McQueen Fragrance Is Coming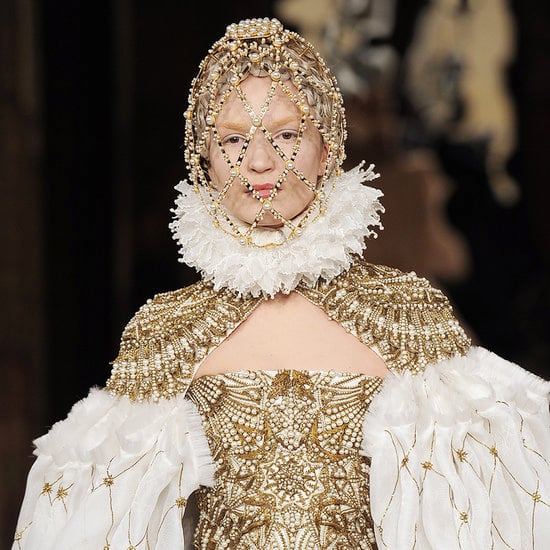 The world of designer fragrance is once again expanding with the announcement that Alexander McQueen will release a men's and women's fragrance, developed by Procter & Gamble. "We believe it's probably the most prominent brand that is not yet playing in the luxury beauty market," P&G Prestige vice president Luigi Feola told WWD. "Alexander McQueen brings a unique perspective to the P&G Prestige portfolio. It is a tremendous privilege to partner with Alexander McQueen and to bring this incredible brand to beauty." The project is currently in development.
While this is the first fragrance deal for Alexander McQueen as a brand, the label's late founder, Lee Alexander McQueen, had already taken the first steps into the perfume world. He released Kingdom through YSL Beauté in 2003, as well as the My Queen scent in 2005. When YSL Beauté was taken over by L'Oréal, however, McQueen's fragrances didn't make the cut and have since been discontinued, leaving a hole in the fragrance market that only this iconic brand can fill.
McQueen passed away in 2010, and Sarah Burton took over as creative director. She is expected to "play a significant role" in the fragrance development, according to Feola. "Creating a fragrance feels like a natural progression as it enhances the world of Alexander McQueen," Burton said in a statement. "I am confident that this will be an exciting and successful collaboration." No release date has been set.