Allison Williams Shiny Hair
3 Tips For Shiny Hair Like Allison Williams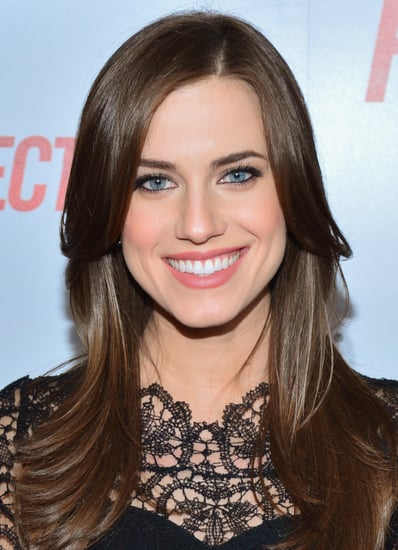 Allison Williams had the shiny strands of a shampoo model last night at the New York premiere of HBO's Phil Spector. Her blowout may have been done by a professional, but you can get the same high-gloss effect at home, too, in three simple steps.
1. Shiny strands start with moisture. Get the maximum hydration out of any conditioner by sealing your shampoo and conditioning routine with a shot of cold water. You can also amp up your regular wash with a sealing apple cider vinegar rinse, which dissolves any leftover product buildup that can make hair dull.
2. Use a shine serum. Add a serum to damp hair before you blow-dry for that high-shine finish. Smoothing on a lightweight oil after your hair is dry can also add a gleam and tame flyaways.
3. Use the right tools. The tools you use to blow-dry your hair can also effect the shine factor. While blow-drying, use a round brush with natural bristles to help add shine from roots to ends. Finally, completing a blowout with a blast of cool air can also make a difference in the gloss of your style.