Amanda Peet on Her Favorite Red-Carpet Moment and More
Amanda Peet on What Makeup Just Can't Disguise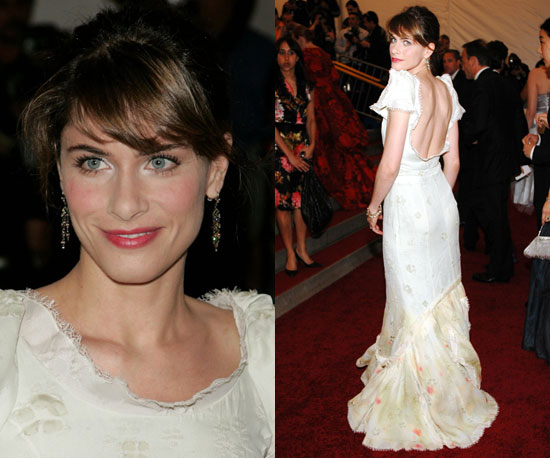 With a smile like that, it's befitting that Amanda Peet has recently inked a deal as Crest 3D White's spokesperson. And with the launch of the brand's new 2-Hour Express Whitestrips ($55) and Advanced Vivid Enamel Renewal Toothpaste ($4), Amanda has been out and about talking about the impact of teeth whitening on one's appearance, along with a few other beauty tidbits. To see the rest of my interview with her, where she reveals her favorite red-carpet moment and her tricks for looking happy and healthy, just keep reading.
BellaSugar: What are your tips for staying healthy and beautiful?
Amanda Peet: A good marriage is a good start. And really funny girlfriends! Sleeping — because if you don't get a lot of sleep, you really can't look good. You can't disguise that with makeup.
BS: What beauty products have you been using forever that you love?
AP: I use Olay Total Eye Effects Eye cream every night and every morning, and so does my mom and so does my sister. My sister's a doctor, so I always do whatever she does.
BS: Is there a favorite red-carpet moment you've had where everything has just aligned and come together?
Amanda Peet: I think my favorite was the Met Ball three or four years ago. I wore a Rochas gown to the floor that was light green with flowers and it had no back [pictured above]. And I wore a red lip for the first time ever. It was just a really big deal for me. I loved it, and that dress is my favorite dress of all time. I wish I could have worn it when I got married.
BS: What do you think people would be most surprised to hear about you?
AP: I do wear sweats all the time. I get up, I put them on when I hear the baby on the monitor. And then I put on some sloppy t-shirt that usually belongs to my husband. And suddenly it's time to drive my daughter to school and I end up at school. And I go, 'OK, when I get home I'll change for the day.' Then suddenly I look at the clock and I'm wearing the same outfit I swore to myself I wouldn't have on.
BS: But comfort is key.
AP: Yeah, but it's nice to pull it together sometimes.