America the Beautiful Director Darryl Roberts on Body Image
A Director Talks Beauty, Weight, and Acceptance in America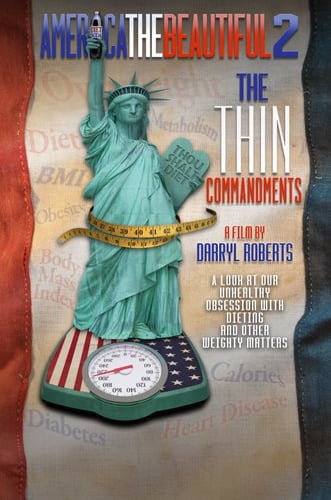 America the Beautiful II is the new chapter in the much-lauded documentary series that explores attractiveness, self-perception, and weight in America. For its release, filmmaker Darryl Roberts spoke with us about what working on these films has taught him about beauty, what really makes someone attractive, and what keeps him happy with his own appearance. For the interview, keep reading.
BellaSugar: You've been documenting body image and beauty for a while now. As someone who's watched the field for years, do you think things are getting worse or better?
Darryl Roberts: It's both, actually. It's definitely getting worse from the perspective of advertising, but then again there are more people aware of that who aren't swallowing the message and are learning to love themselves. The truth is that the industry isn't going to change; as long as they can keep selling to us this way, they will. We as people are going to need to reject that message, learn to love ourselves, and — most importantly — start learning to accept others.
BellaSugar: In this film, you try all kinds of diets and "cleansing" systems, including a raw foods diet. Would you ever go back on one of them?
DR: No, no. The raw foods diet was a disaster. With any diet where you're restricting yourself, it makes you tired, makes you irritable, and just doesn't really do what you need it to do. What made a big difference for me, really, was exercising — I got a bike. I would say that what you really need to do is eat moderately and find exercise you actually like to do. If you're going to the gym and exercising to try and lose weight, you're actually punishing yourself instead of being healthy.
BellaSugar: Has doing these movies changed your view on what's beautiful?
DR: Oh, absolutely. When I started this, I still looked at the outside. Now I'm more about inner beauty. And to really find someone else beautiful, you have to become beautiful first. You've got to accept yourself, and that's what this movie is all about.