American Apparel Persists in Pushing Scrunchies
Which Scrunchie Would You Rather Wear?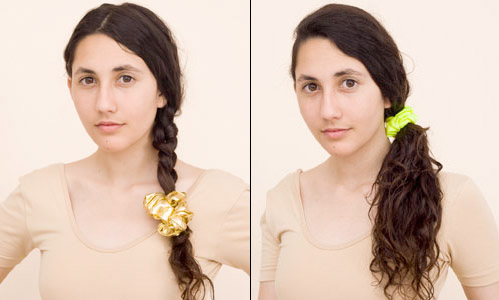 American Apparel has been trying to bring back the scrunchie for more than a year, but most of you aren't feeling it. Still, the scrunchie persists! This time, it's available in new gold lamé and neon versions. Scrunchie inflation has hit, too: at $6 each, these offerings are $2.50 more than 2009's scrunchies. I still can't go for this trend resurrection, but if you had to wear one of these, which would you choose?