Amy Adams [1] has had one awesome year, and it's only February! The Oscar nominee is up for best actress in a leading role, thanks to her part in American Hustle. Plus Her, another of Adams's film projects this year, is nominated for best picture. While we can't wait to find out if she will go home with a statue, we're also already anxiously predicting what her beauty look will be for the big night. So we rounded her best award season hair and makeup styles so far to help us get it right. We're guessing she'll wear an updo and very natural makeup, but she has been known to surprise us with a bold lip or two. See all of Amy's top red carpet beauty moments below.
February 2014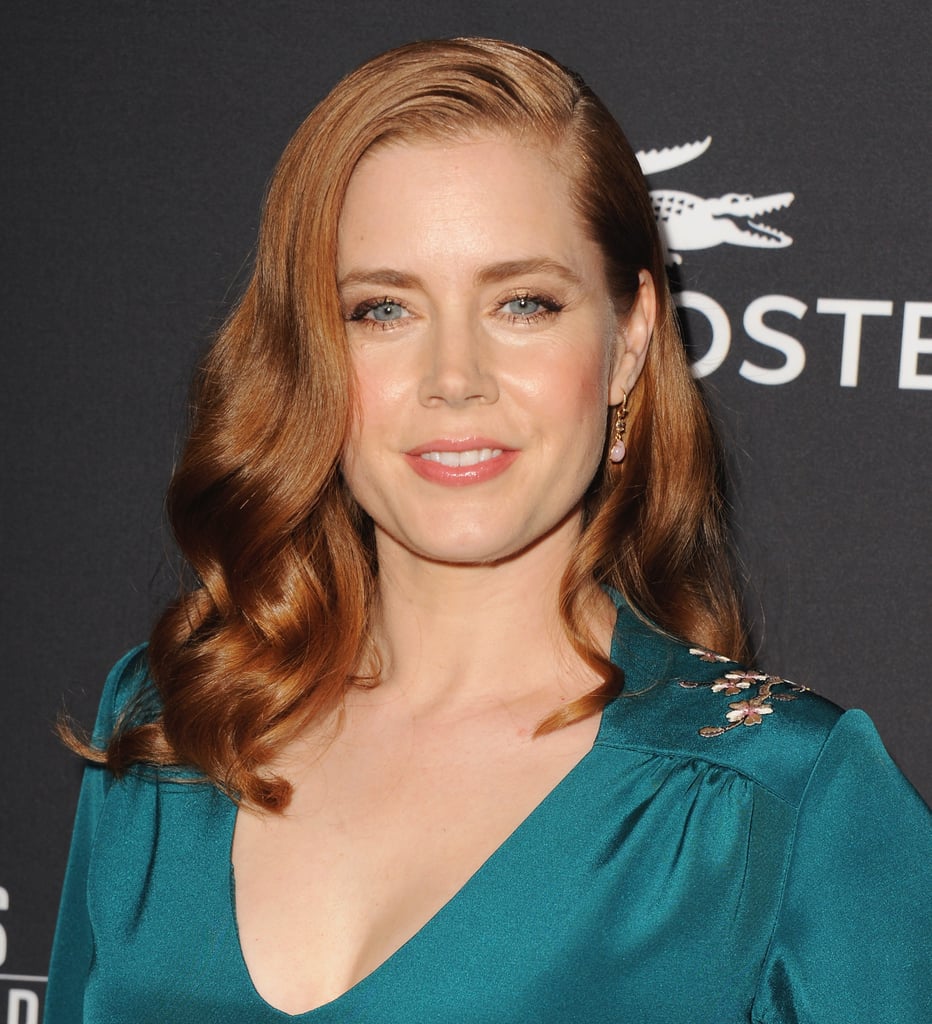 Most recently, Amy attended the Costume Designers Guild Awards wearing her favorite style: retro waves. Her sleek curls looked lovely with her rosy makeup palette.
February 2014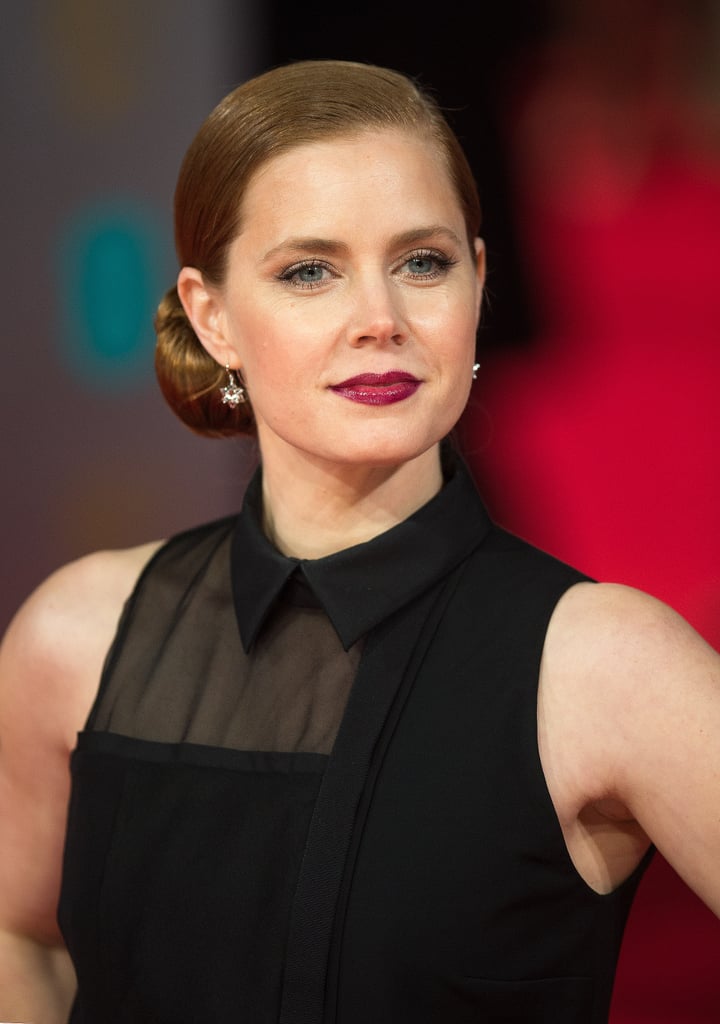 At the British Academy Film Awards, she wore a vampy burgundy lipstick with an off-center chignon.
February 2014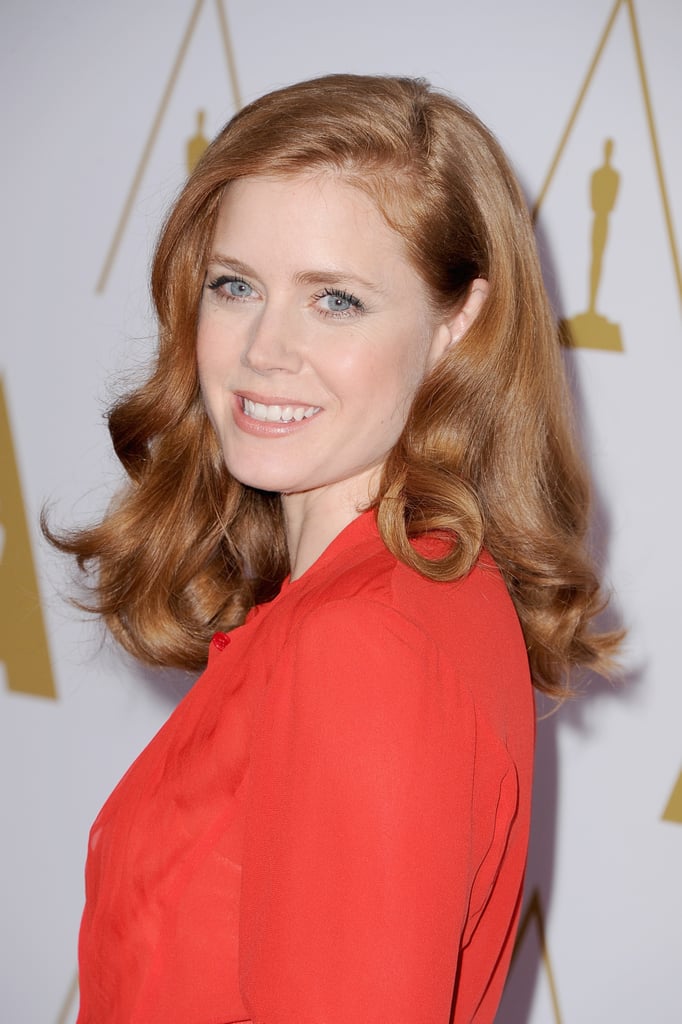 Will she pull a Kate Middleton on the night of Academy Awards, re-creating this voluminous blowout from the Oscars Nominee Luncheon?
January 2014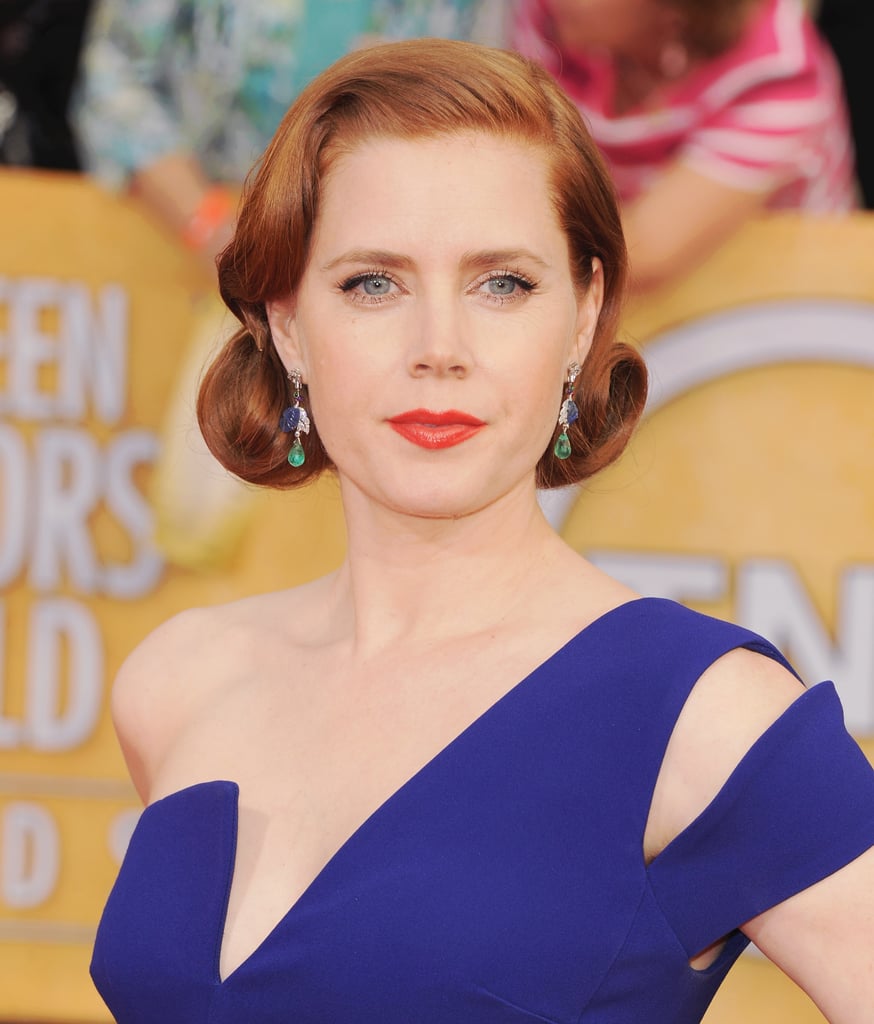 This combination of a vintage pinup hairstyle and orange lipstick from the SAG Awards is one of our favorite red carpet looks from award season.
January 2014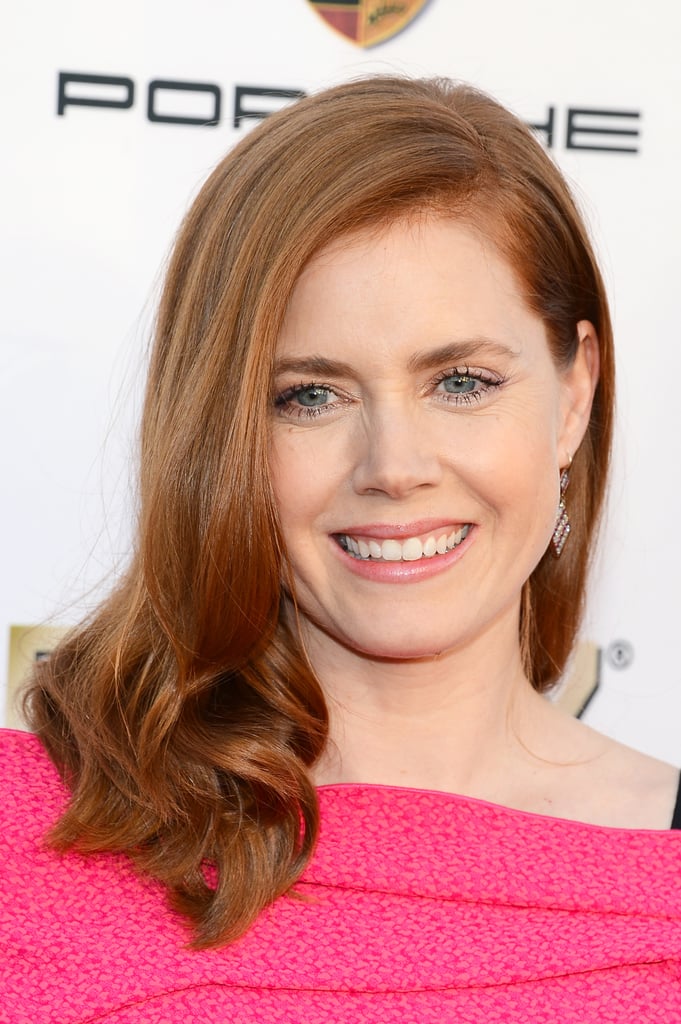 Amy went with casual curls and minimal makeup at the Critics' Choice Awards.
January 2014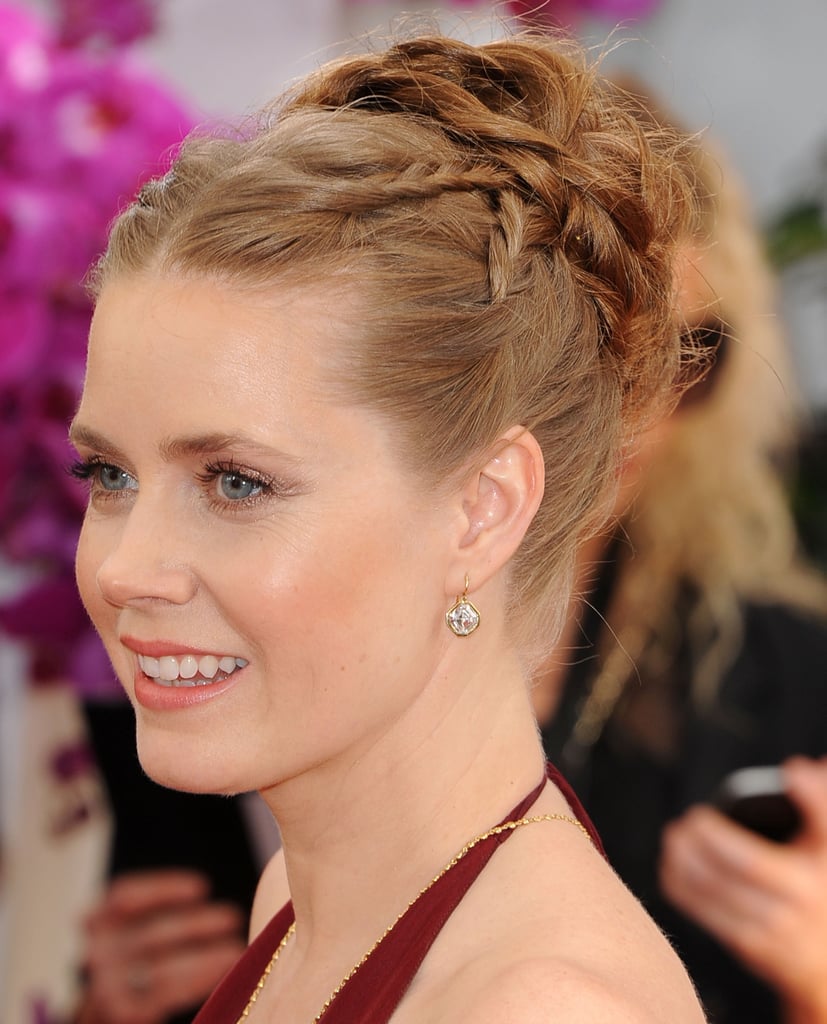 Everyone was talking about Amy's braided bun from the Golden Globes Awards. The style had a certain '70s flair. A nod to her American Hustle nominations perhaps?
January 2014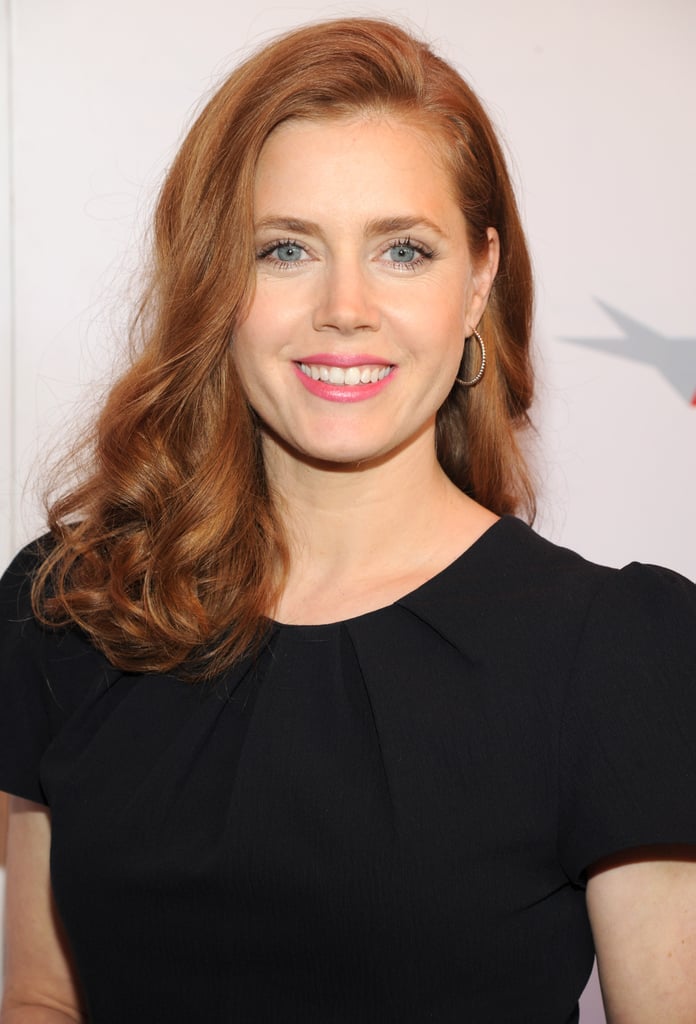 It was back to her signature style for the AFI Awards earlier this year, and we have to admit, this simple beauty look works for any red carpet.
January 2014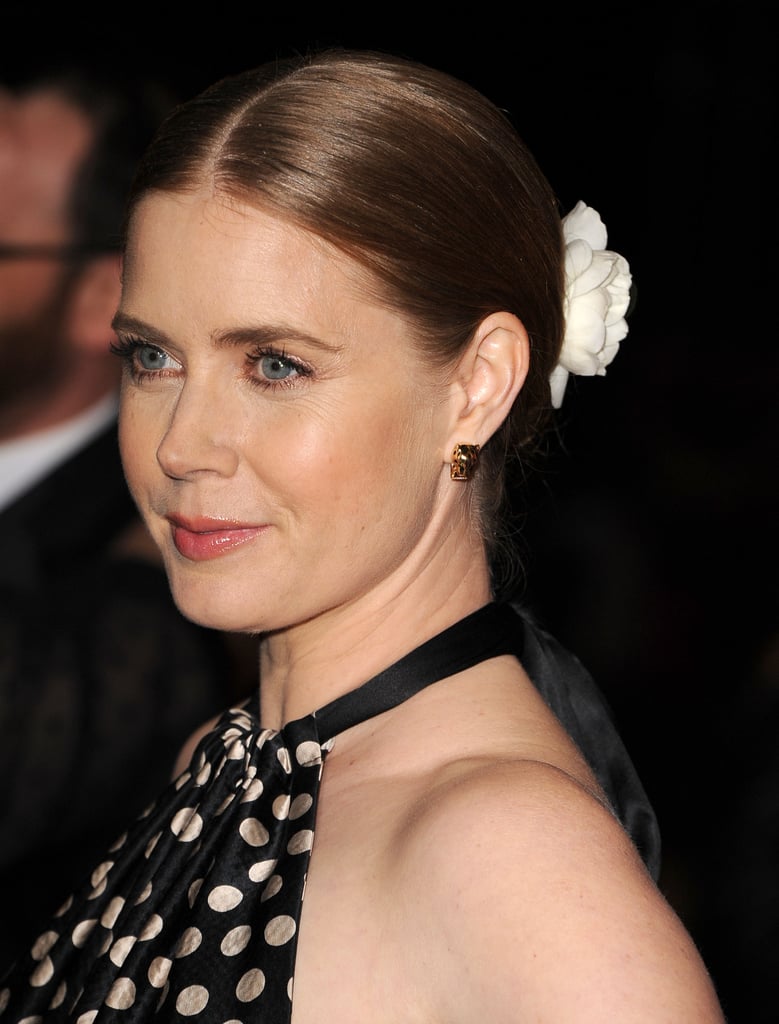 At the Palm Springs International Film Festival Awards Gala, Amy looked festive with her flower-adorned low chignon.
November 2013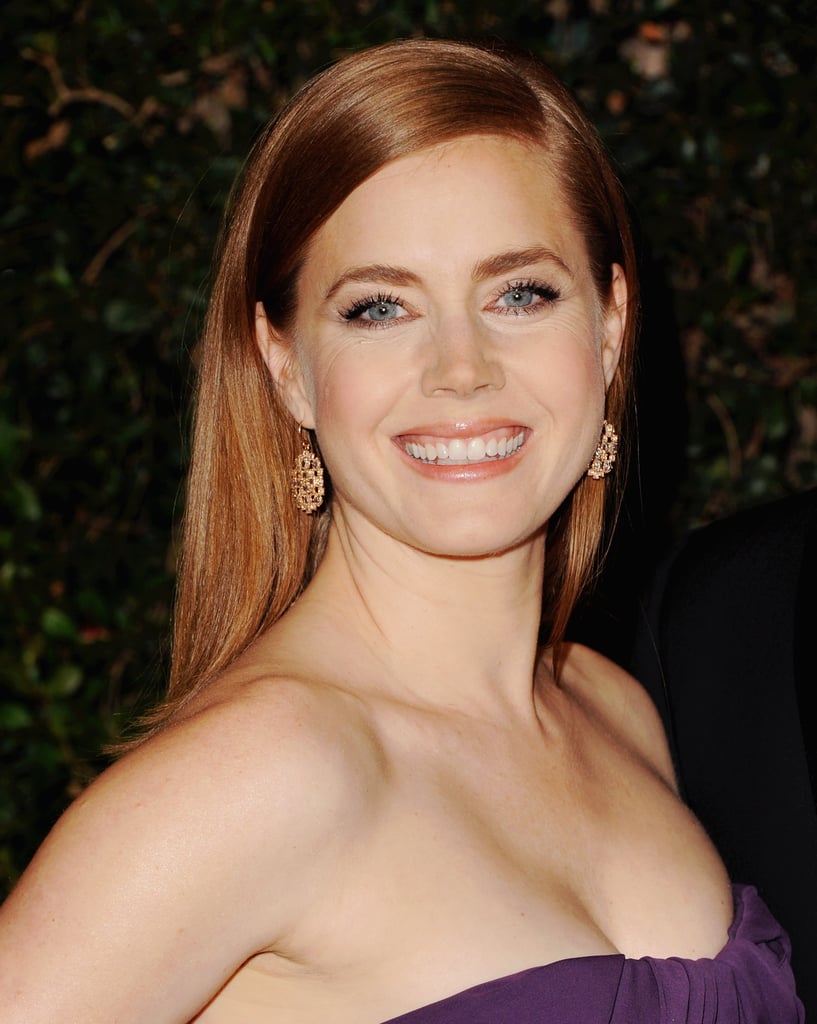 Amy styled her hair sleek and straight for the Governors Awards late last year. She complemented the 'do with a neutral makeup palette.
February 2013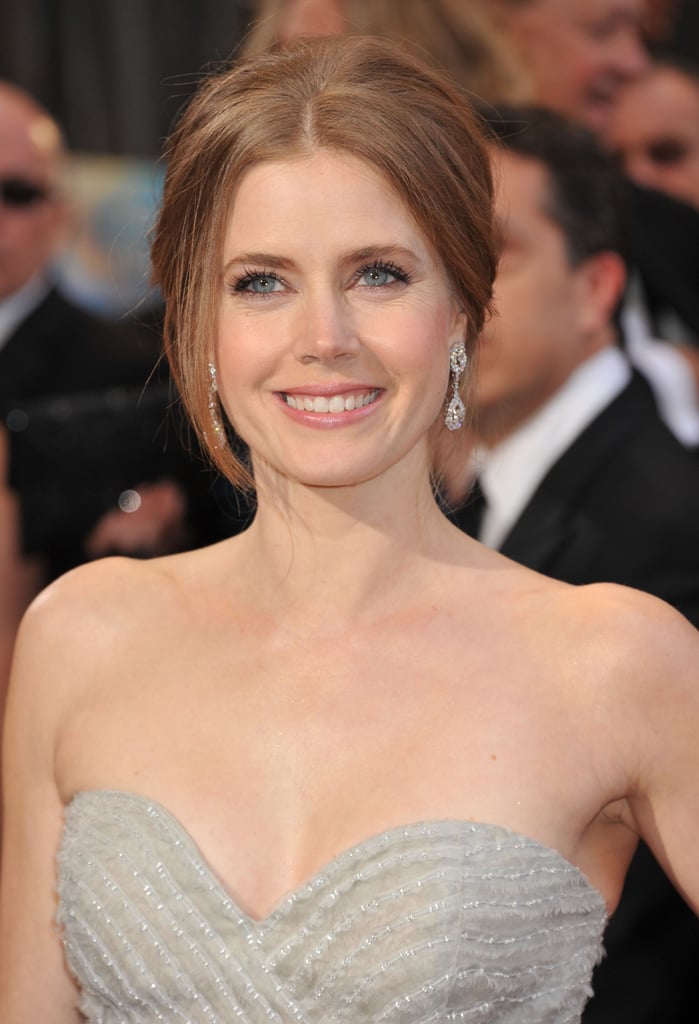 We wouldn't very well be able to predict Amy's Oscars red carpet look without a little research. Last year, she wore a loose update, subtle metallic eye shadow, and nude lipstick.
February 2013
Here's the view from the back at the 2013 Oscars: she went with a classic French roll.