Ancient Egyptian Hairstyles Looked Like Rihanna Extensions
Ancient Egyptians Wore Rihanna- and Marilyn Monroe-Style Hair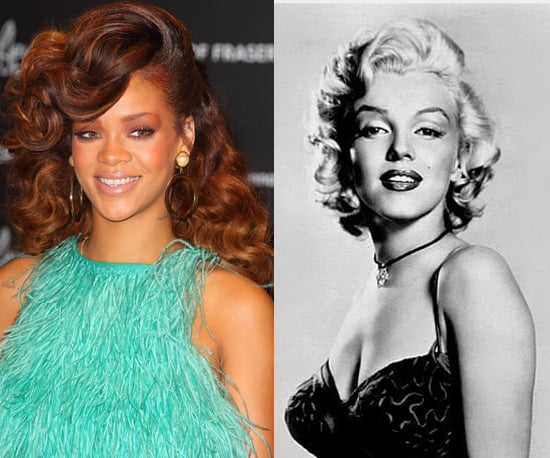 A team of researchers from the University of Manchester recently conducted a study on 18 mummies from the Pharaonic period and found that ancient Egyptians used pomade, curlers, and even extensions to create styles very similar to modern beauties. "There was a variety of hairstyles and cuts — some of the mummies had really beautiful curled hair," says study lead researcher Dr. Natalie McCreesh. "One of the mummies had quite short hair and we joked she looked like Marilyn Monroe. Some others had longer, curly hair, a little bit like Rihanna." To learn more about the study, just read more.
No one could blame a mummy for wanting to look like either Rihanna or Marilyn, but the materials and techniques the Egyptians used were basically the same as those you'll find at your salon. Some of the mummies had hair extensions that were braided in using much the same technique stylists do today, and many had their hair styled with "gel" made from a fatty substance.
Clearly, carefully styled hair has been considered attractive for as long as modern human culture has been around, but this study brings up another excellent point. We tend to think about ancient people as if they were somehow different or alien, probably because time and cultural loss have skewed our view so much. In reality, though, some of them curled their hair much like us (using tongs) and likely had many of the same styling concerns. Do findings like this make you feel any more connected to our long-distant ancestors?