Anne Hathaway Hair Color | Pictures
Vote: Which Hairstyle Suits Anne Hathaway Best?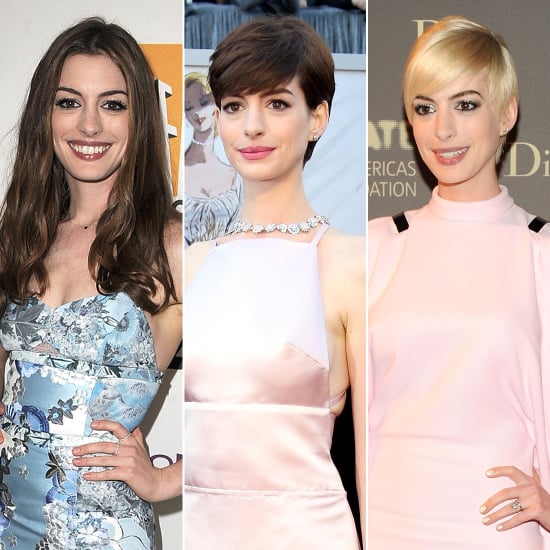 When Anne Hathaway walked the red carpet at the Met Gala with peroxide blond hair, jaws hit the floor. But it wasn't the first shocking hair change Anne's tried. In the past two years, the Les Misérables actress has not only changed her hair color but also her hair length for her role as Fantine. With all these changes, we're curious: which cut and color do you think suits Anne best?
See our gallery of celebrity style changes here!