Anni Albers Bobby Pin Necklace
Can You Guess What This Cool, Spiky Necklace Is Made From?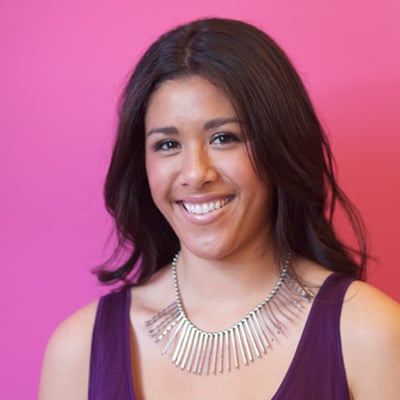 Rachel Zoe is always talking about "the statement necklace," and this spiky piece featured on our model to the right is quite similar to the one the stylist wore at an August event. But the difference between the one pictured and Rachel's is this: it's actually made from bobby pins.
Designed by artist Anni Albers in 1941, as part of a traveling exhibition, the bobby pin and ball chain necklace ($13) comes unassembled for you to put together yourself.
Not only does the piece garner tons of compliments (and come in handy when you need bobby pins in a pinch), but it has a great story. During World War II, materials were in short supply, so Albers and one of her students set out to create pieces that were playful, chic, and readily available, using objects such as washers, paper clips, wine corks, kitchen strainers, and, of course, bobby pins. The latter would also make a perfect holiday gift for the hairstylist — or lock picker — in your life.