Ashley Greene Makeup Tips
Make Your Neutral Shadow Pop Like Ashley Greene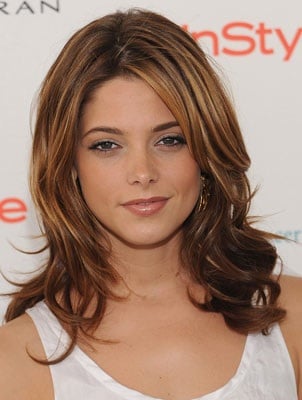 Chances are you have a neutral shadow in your makeup collection, and chances are you probably have a black liner, too. You're two-thirds of the way there to get Ashley Greene's mesmerizing eye makeup palette, which she wore to the recent Super Saturday event in New York. Find out how to get the look when you read more.
First Ashley's eyelids were primed to make her shadow last longer and to create an evenly toned canvas. Next, her makeup artist applied a neutral shadow on top — Mini Mark It Stick For Eyes in Shell ($6). Then, she simply lined Ashley's eyes with the black shade from Keep It Going Eyeliner and Shadow in Entourage ($10).
On its own, a neutral shadow might seem a little boring, and a black liner might seem a little harsh for the season. Yet, when these two staples are paired together, they play off each other nicely for a gorgeous contrasting effect. It's a simple tip for sure, but it's definitely a technique both easy and chic.