We are excited to announce ShopSense! ShopSense is a free service from ShopStyle that pays you for sending traffic to online retailers from your blog, website, or application. It's the one-stop spot for creating revenue-enabled content.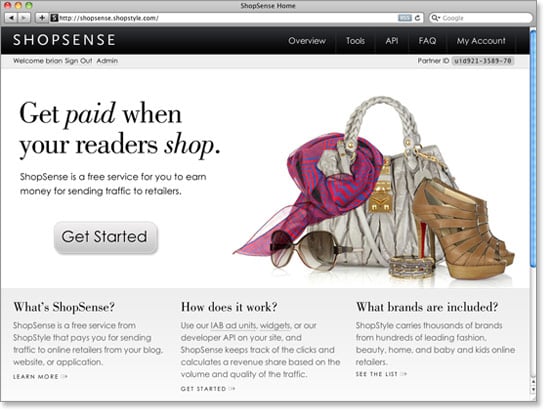 Simply use our advertising units or widgets, and ShopSense keeps track of the clicks and calculates a revenue share based on the volume and quality of the traffic. We carry thousands of brands from hundreds of leading fashion, beauty, home, and baby and kids online retailers. Learn more and get started with ShopSense here.
Ads Units:
To learn more about ShopSense
.
Product Widgets:
Layouts:
Product Photography: