Azealia Banks Halloween Costume
Halloween Costume Idea: Azealia Banks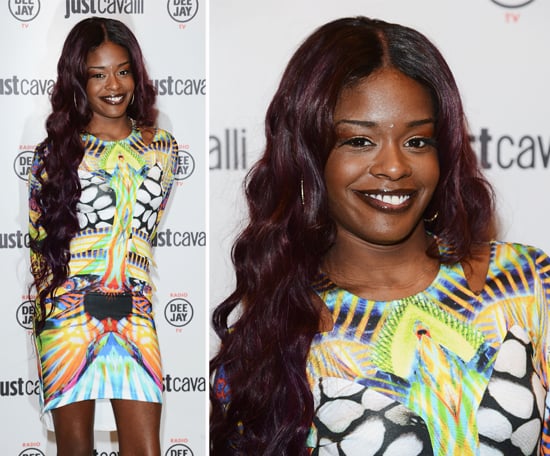 The costume: Azealia Banks
Raptress extraordinaire Azealia Banks has been gaining popularity for more than her music. Her mink-tinted hair, talon-like nails, and sultry makeup are all part of her look, making for a seriously relevant and fun Halloween costume.
Hair and makeup: Since Azealia's hair is Rapunzel-long, try extensions or a lengthy wig to re-create her style. A bright eye shadow and exaggerated false lashes are must haves, along with a deep lipstick hue. Bonus points if you were able to nab Azealia's Yung Rapunxel lipstick with MAC; swipe it on to complete the look.
What to wear: Let no bustier top go unworn. The rapper has a passion for crop tops and high-waisted shorts in bold, bright colors. Azealia loves a good leather jacket, too, so pull one on if it's a chilly night. Don't forget to zip or lace your thigh-high boots up, either.
Take it to the next level: Don some crazy 3D nail art, carry around a microphone, and put on a show for anyone who will listen.