Baby From Dirty Dancing Halloween Costume
It's a Cult Movie Halloween: Have the Time of Your Life as Baby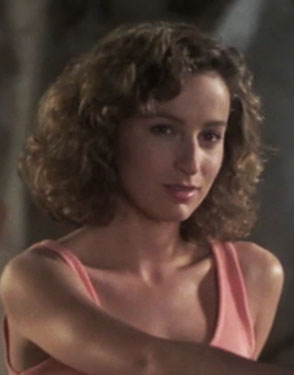 Last year for Halloween, I had witches on the mind, but this year, it's all about the cult movies. Since Jennifer Grey has been a force to be reckoned with on this season's Dancing With the Stars, let's kick off this series by paying tribute to the role that made her famous: Baby Houseman from Dirty Dancing.
There are lots of different '60s-style costume options for Baby. When it comes to her beauty look, her curly light brown bob stands out most. Just be sure to tease the underlayers of the back of your hair (or wig) like crazy to achieve her triangular-shaped coiffure.
While Baby never wears all that much makeup, a lipstick shade in a brownish-pink, rust, or pretty rose tone, paired with a subtly frosted pink, purple, golden, or taupe shadow will do the trick. Top off with some soft pink blush, topaz-colored liner, and get up out of that corner and do the pachanga with your lover boy.
To see more pictures of Baby in action, just keep reading.