Beauty Advice From Beauty Editor Lois Joy Johnson
4 Things a 30-Year Beauty Veteran Would Tell Her 25-Year-Old Self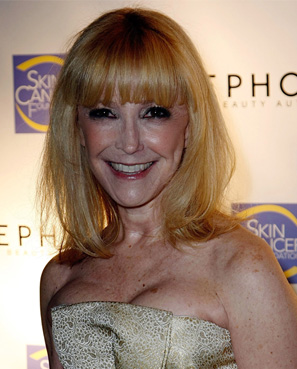 Beauty editor Lois Joy Johnson has been in the business for around 30 years, starting her career in at Mademoiselle and eventually working with magazines like More and Ladies' Home Journal. "I kind of aged with my reader," Johnson explains.
And as you can imagine, Johnson has picked up a lot of cosmetic tips and tricks along the way. So with that knowledge in mind, what advice would she give if she could go back in time and have a chitchat with her 25-year-old self? To find out the confessions of this beauty editor, just keep reading.
"Don't go in the sun, Lois! Don't do it!": "I really trashed my skin, and I paid for it, because I have a lot of skin and sun damage issues," Lois explains. In fact, after being diagnosed with skin cancer three years ago, Lois had to have the tip of her nose removed and then reconstructed. "I'm a huge advocate of wearing sunscreen every day. Learn to love the look of your real skin — and make it as beautiful as possible," she advises.
No extreme dieting: "Living on soda and cigarettes and gum is not going to help you," proclaims Lois. "We all need water and fruits and vegetables. And while it might not be as much fun as Cracker Jacks and Snapple, [eating right] is really better for you in the long run.
It's harder to recover from a night out drinking: "If you go out at night and have a glass of wine or two glasses of wine, it's going to show on your face the next morning," Lois says, adding, "And I think when you're 25, maybe you can get away with it. But by the time you get to be 30 or 35, you're going to see it."
No tweezing out your eyebrows: "They just don't grow back," she exclaims. "I opted out of the eyebrow thing by having bangs for my entire life. I have really bad eyebrows and I just cut long bangs." Ah bangs, they really do disguise a multitude of sins, no?