Mother's Day [1] is definitely a time to pamper your mom and shower her with gifts — but it's also a time to reflect on what she has given you, too! Besides your gorgeous looks, we bet she's passed down some sage beauty advice. In honor of, well, honoring the amazing women who gave birth to us, we rounded up the best grooming wisdom we've learned from our mothers. Enjoy! And feel free to share your mom's best beauty advice in the comments below.
Inez Grimaldi and Lisa Sugar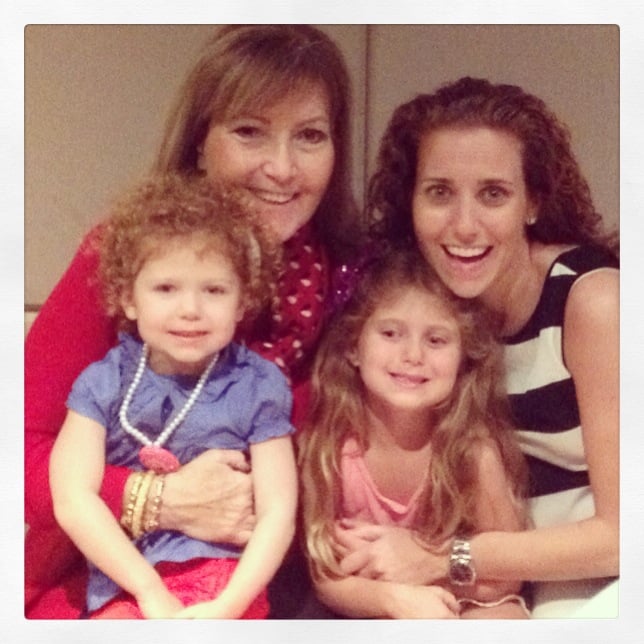 Mom always said: "Never get bangs with your curly hair!" (Excellent advice — never have, never will.)
— Lisa Sugar, editor in chief
Nan and Nancy Einhart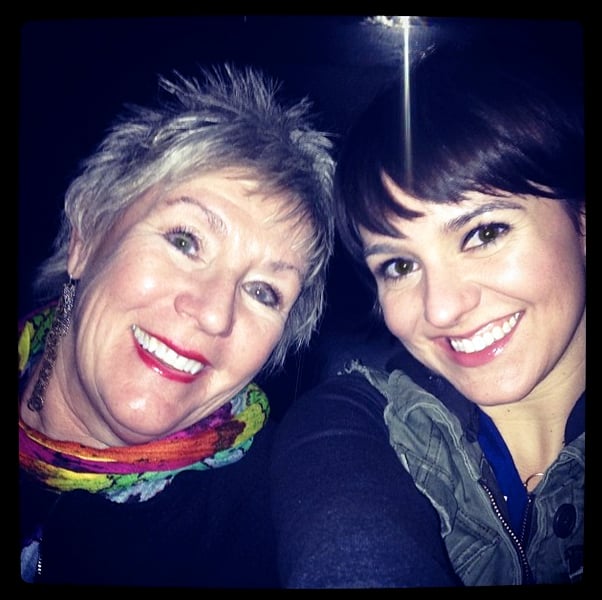 The best beauty advice my mom, Nan, ever gave me was to use baby oil as eye-makeup remover. It's supercheap, extremely gentle, and works better than absolutely anything else I've ever tried.
— Nancy Einhart, executive editor
Susan and Lauren Levinson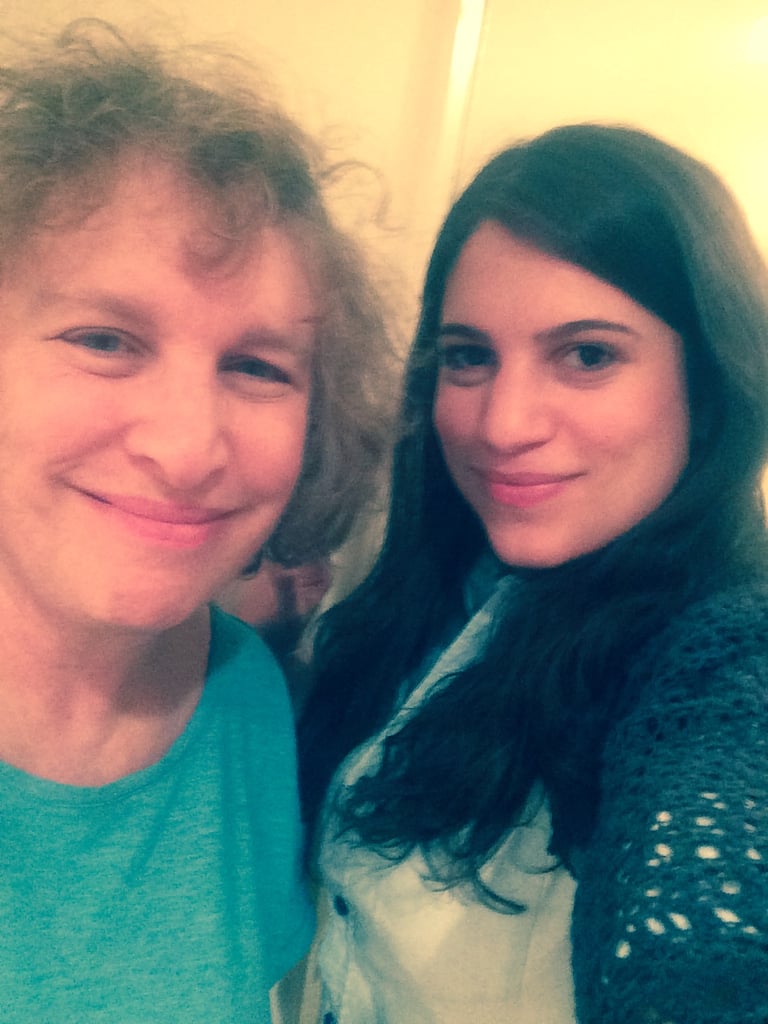 My mother is in her 60s, and she doesn't wear makeup or even moisturizer (including in this photo, which is officially her first selfie). And she has gorgeous skin! I brag to people about how well she has aged, and I sincerely hope her genes are passed on to me. Her secret: stay out of the sun; and when you do go in it, wear SPF 50 and a hat. It's really that simple!
— Lauren Levinson, beauty editor
Jessica Cruel and Valerie Adams-Cruel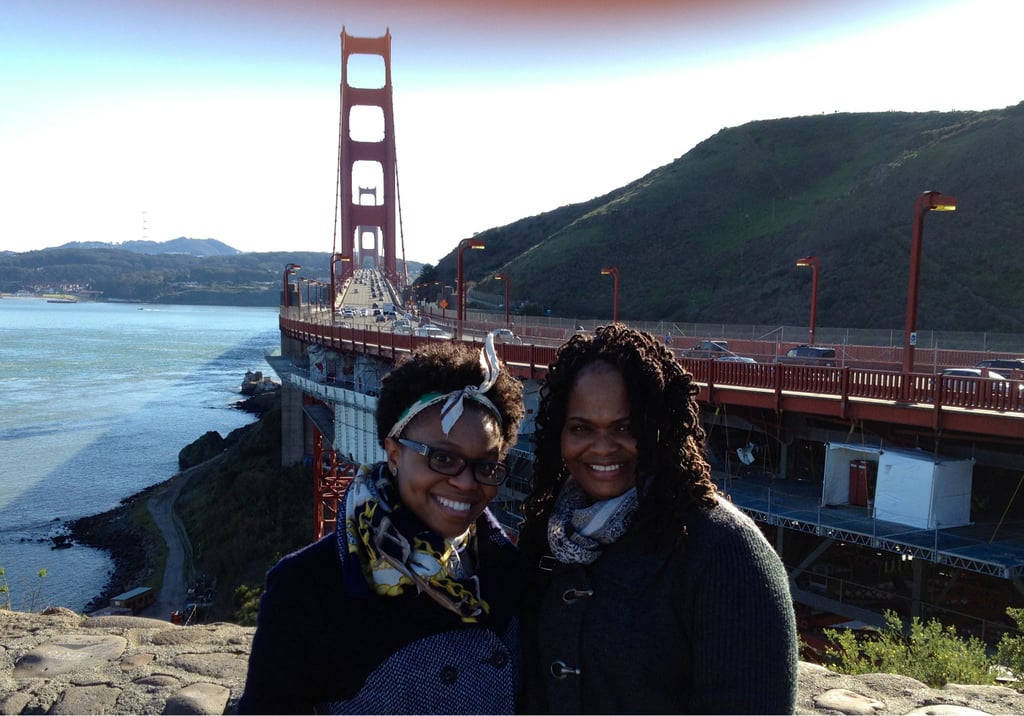 Even though my mom doesn't wear makeup every day, she has a strict brow policy. She always brightens up her face by adding a bit of brow gel or shadow to her arches before going out. Surprisingly, I have heard this same advice from professional makeup artists over the years. If you only have time for one thing, the brows are the best place to start.
— Jessica Cruel, assistant beauty editor
Barbara Angell and Aemilia Madden
I talked with my mom about her best beauty advice, and being the sage woman that she is, I think she offered some pretty great wisdom. Her two thoughts on beauty: wear sunscreen, and your beauty emanates from within.
— Aemilia Madden, editorial assistant
Heather and Maggie Pehanick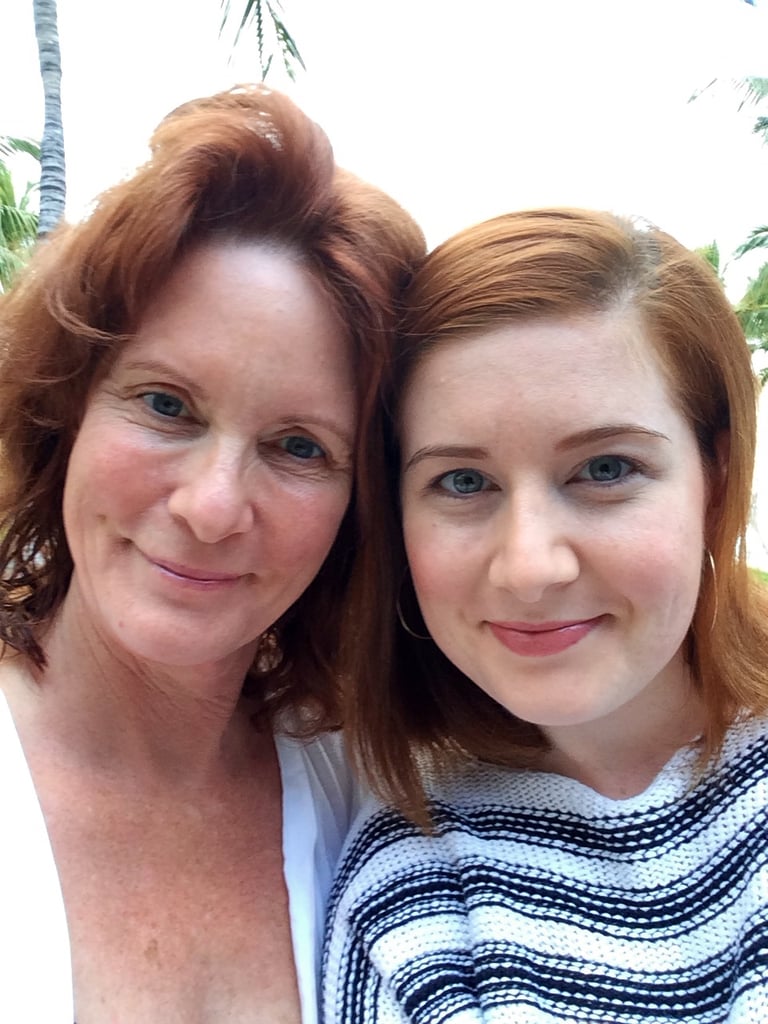 My mother is a skin care wizard. She had me washing my face every night by the time I was 12. I'm not joking; I can count on one hand the number of times I've gone to sleep without washing my makeup off since then. She's especially partial to this Mary Kay Extra Emollient Night Cream [2] ($14), which just feels like thick Vaseline but seals moisture into your pores like magic.
— Maggie Pehanick, assistant entertainment editor
Stephanie and Nancy Wong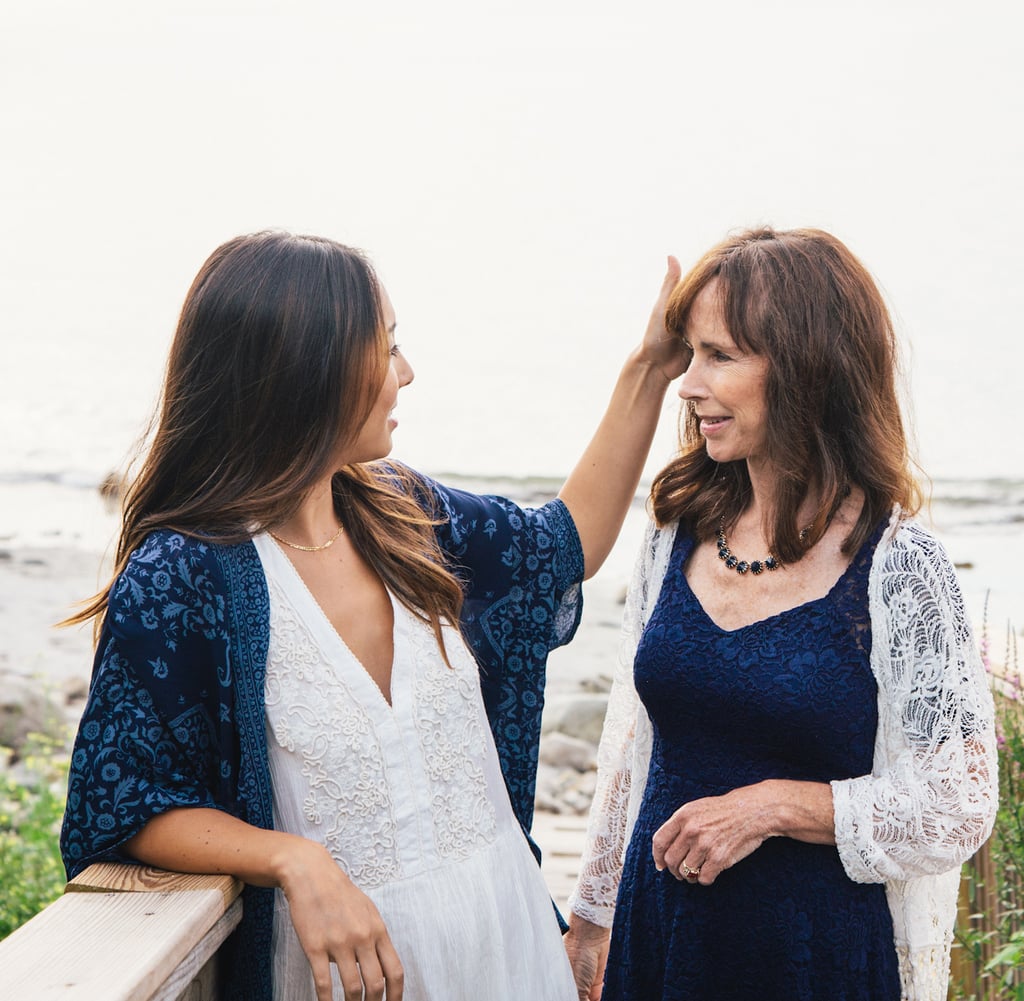 My grandmother used to tell my mom, "You must suffer to be beautiful." She came from the generation where women wore spiky hair rollers to bed. Luckily, my mom took a more practical approach when it came to teaching my sister and me about beauty. She always told us not to over-tweeze our eyebrows. Once, my mom even paid my sister $50 to stop over-plucking her eyebrows in middle school! Now that bold brows are in, I'm so happy I listened to her advice.
— Stephanie Wong, editorial development assistant
Mary and Emily Bibb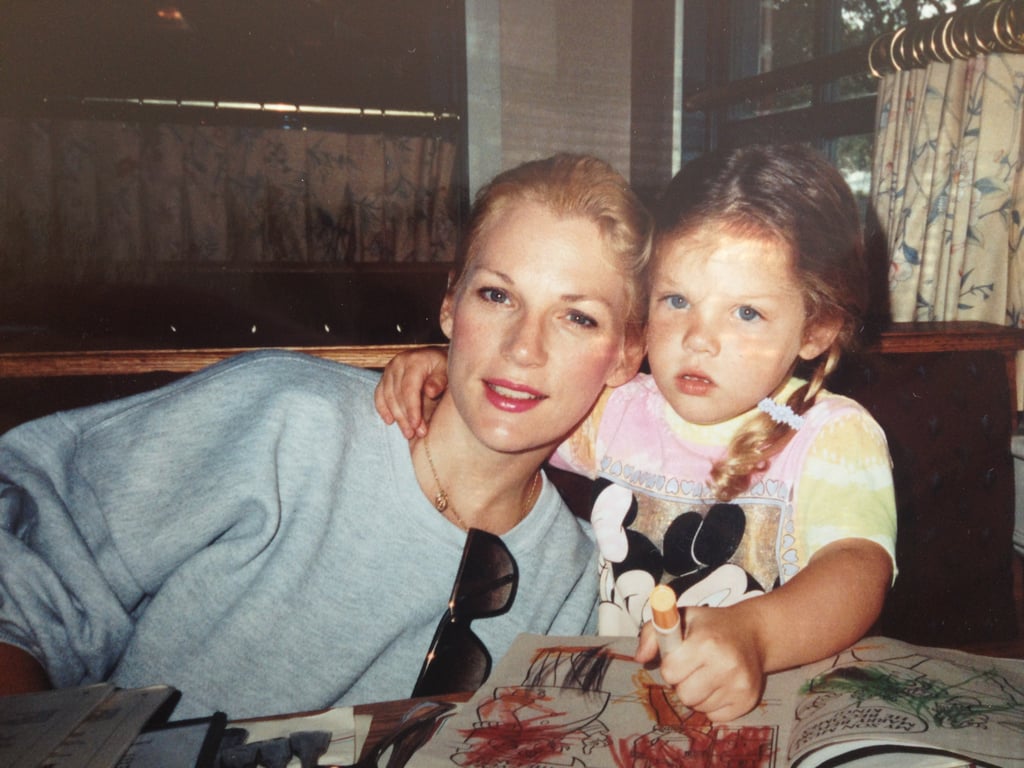 "Never leave the house without lipstick" — preferably pink lipstick! In fact, this has been ingrained in me so much over the years, that I recently found myself in the drugstore before work because I left home without a tube. Like mother like daughter . . .
— Emily Bibb, assistant home editor
Leah and Margaret Rocketto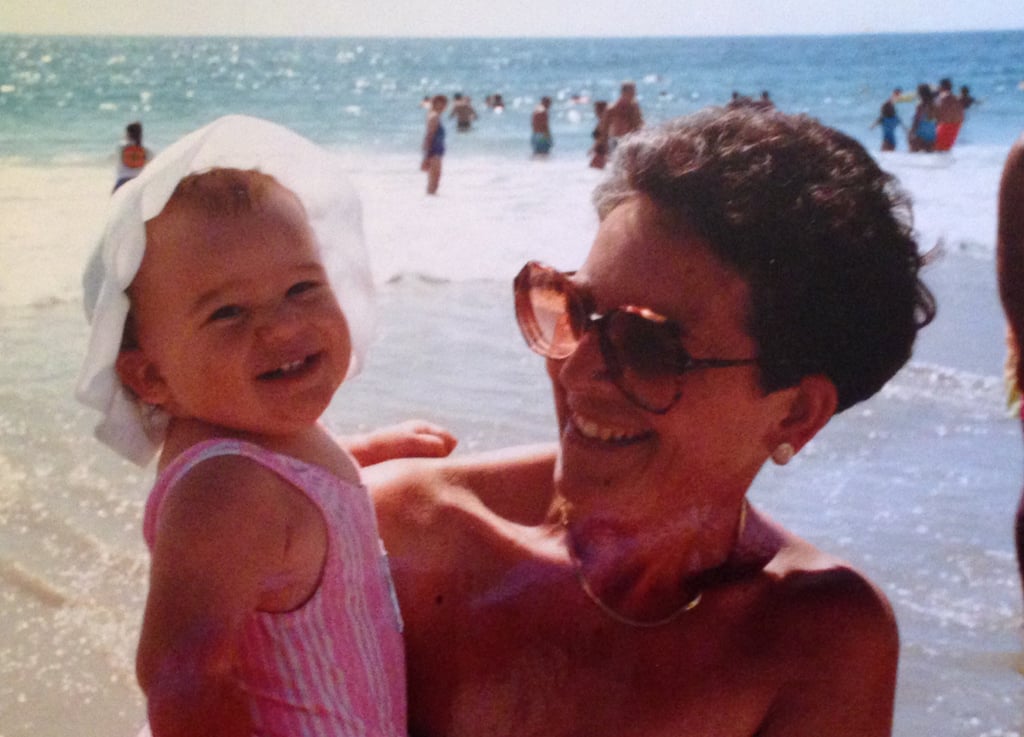 Weirdly enough, the best beauty advice I learned from my mom was that you don't need makeup to be beautiful. I can count the number of times I've seen her all dolled up on two hands, but it doesn't matter because she's gorgeous without it. Not to mention she looks a lot younger than her age — must be the lack of chemicals.
— Leah Rocketto, assistant moms editor
Lauren Chan and Helen Pau-Chan
My mom's best beauty tip is to make sure you take off all your makeup before bed, even if you're lazy! Your skin will thank you in the future when it looks five years younger.
— Lauren Chan, editorial intern
Cathy and Hilary White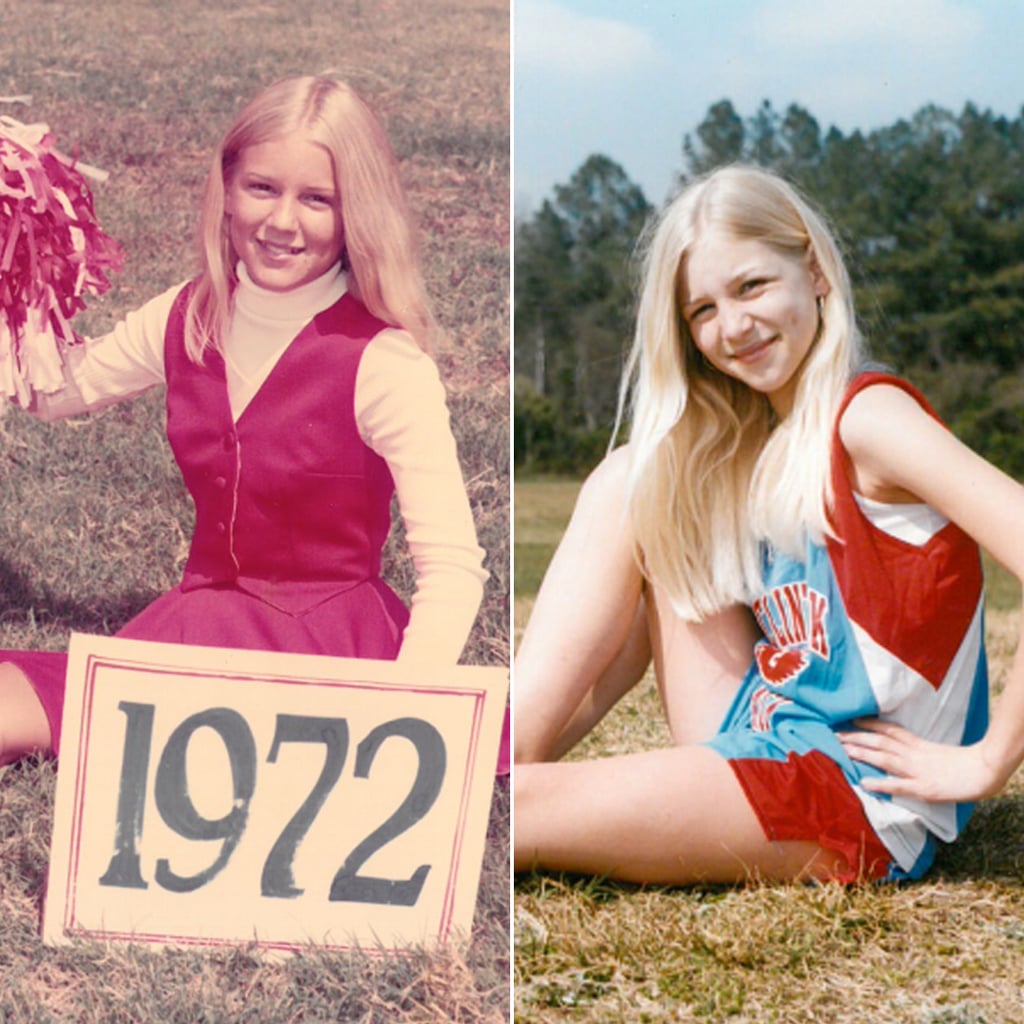 The best beauty advice my mom gave me is that when it comes to makeup, jewelry, accessories, etc., "less is more." That advice has influenced my style in a lot of ways and has made me more inclined to wear classic, simple ensembles with one pop of color or one big statement piece to spice it up.
— Hilary White, editorial assistant
Eujin and Euna Park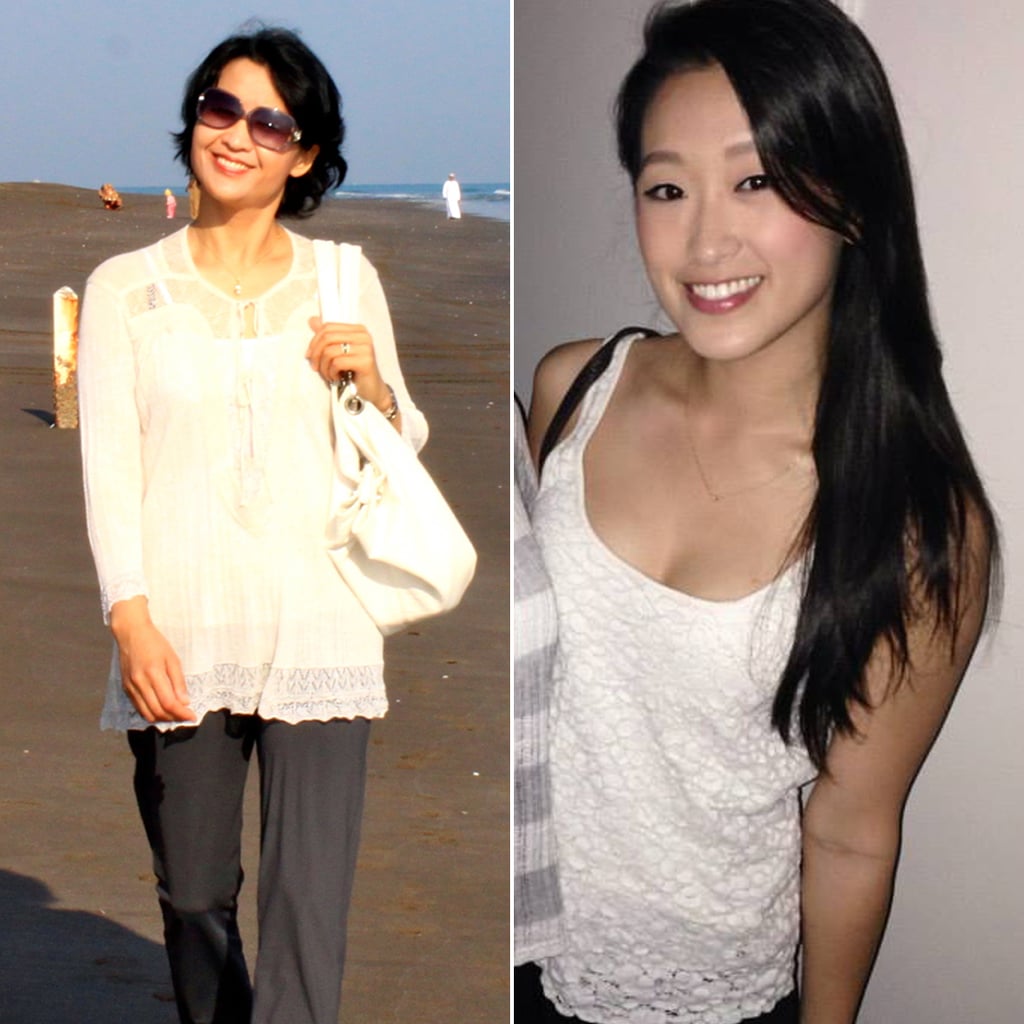 My mom always said, "It's never too early to start wearing eye cream!" She told me to invest in a good quality antiaging eye cream to prevent wrinkles and signs of aging. She would show me how to dab the eye cream softly with the ring finger, rather than rubbing it into the delicate eye area. She bought me my first eye cream when I was barely 18!
— Euna Park, editorial intern