The Beauty Benefits of Pumpkin
Ingredient to Watch: Pumpkin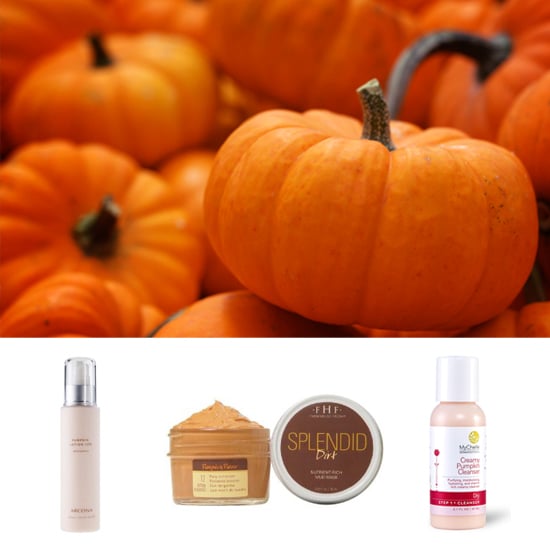 When you arrange to carve your Halloween jack-o'-lantern this month, don't you dare throw away the pulp! Pumpkin is one skin-enhancing ingredient you can find in the produce aisle and in your skin care products — and its beauty benefits are legend. See why you'll want to eat it and wear it after the jump.
What is pumpkin? Pumpkin pie, pumpkin patch hay rides, pumpkin seeds . . . the list of seasonal delights goes on. This squash has its historical roots in Mexico and is most known for its role in Thanksgiving dinner. As with the tomato, some people think pumpkin is a vegetable. But because it contains seeds, it's technically a fruit.
The beauty benefits: Aside from its culinary delights, pumpkin carries alpha-hydroxy acids that help exfoliate the skin. Vitamins A, C, and beta carotene are antioxidants that help protect skin from damage. Nibbling pumpkin seeds can provide you with zinc, which promotes collagen production. So eat up!
The products: You can whip up a quick mask using pumpkin leftovers and honey. Or try Farmhouse Fresh's Splendid Dirt Mud Mask ($20) to brighten your face. If you are looking to firm up your legs, then reach for Arcona Pumpkin Lotion ($35). For those who want to go full tilt, MyChelle Dermaceuticals has a complete line of pumpkin skin care. Pick up the Creamy Pumpkin Cleanser ($10) to sweeten your daily routine.