Beauty Biography of Marlo Thomas
Bella Donna: Marlo Thomas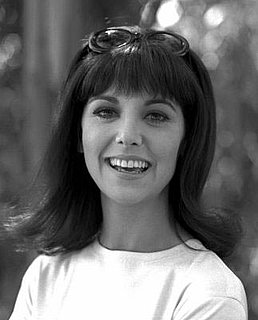 You might recognize Marlo Thomas from her breakthrough role as Ann Marie on 1960s TV show That Girl, or as Jennifer Aniston's mom on Friends. The daughter of actor Danny Thomas, Marlo started her career with a teaching degree, but acting proved to be her passion. Still, she's always found time to work with children, penning books and producing the gender-stereotype-busting recording, Free to Be . . . You and Me, which a certain wee Bella used to love.
Now 72, Marlo knows how to keep life interesting. In a recent interview, the actress, who has been married to talk show host Phil Donahue for almost 30 years, dished on the secret of a successful marriage. "Phil and I are still very interested in each other. We talk about things all the times. We take baths together." Good to know.
To get Marlo's old-school look, it's all about eye-grazing bangs, voluminous locks with layers, and lots and lots of black mascara. Try a matte peach lipstick, on the lips and cheeks, like Sue Devitt Balanced Matte Lipstick in Babylon ($20). And if you really want to amp up the look, for a modernly Marlo style, try a rich ginger-toned hair color, like L'Oreal Feria Multi-Faceted Hair Color in Brazilian Brown ($10).
To see more photos of Marlo, just keep reading.