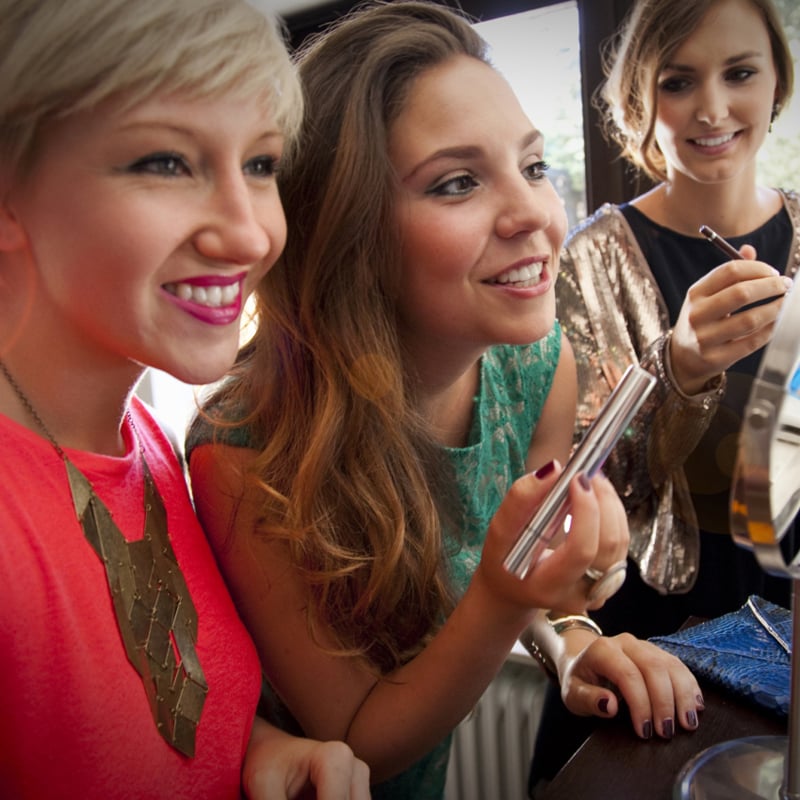 Source: Getty/Reggie Casagrande
Take it from the ladies of Bravo's new docu-series Game of Crowns: beauty doesn't come cheap! As the leading competitors in the "Mrs." Pageant circuit, these women know that the makeup, workouts, butt tape, and wardrobe changes can be expensive (not to mention exhausting). But the tricks of the pageant trade keeping these women flawless and fabulous can be quite useful in your everyday beauty routine. Whether you're prepping for a big night out or just want to update your daily look, check out these useful insider tips on how to gain beauty queen status from the comfort of your own home.
Airbrush With Greatness — Heading out for a big night? Spray-on leg makeup or tinted lotion (available at most drugstores) can help give pasty legs a nice boost and can also add glow to your shoulders and arms.
When in Doubt, Go to the Tape — Keep plunging necklines, wrap tops, bra straps, and more firmly in place with fashion (or toupee!) tape. It's a beauty queen's ultimate secret weapon.
Work That Body — For wow-factor hair, pull it back in a bun to uphold volume and curl. When you're ready for your close-up, shake it loose for a naturally gorgeous, lifted look.
Lose Your Baggage — Store green tea bags in the freezer for an instant cooling and "de-puffing" of under-eye bags.
Hold the Line — Use blush to instantly help define your face. Run a light layer from the top of your forehead, down the side of your face, and under your jawline to make your face shape pop.
Take Five — Mom was right: standing up straight is important! Engage your core, rotate your shoulders back and down, and hold your head high. Not only will it make you instantly appear five pounds lighter, but you'll exude confidence. And as you know, confidence is the most beautiful feature of all.
Want more insider hacks from Bravo's beauty queens? Join a lunchtime Twitter chat Wednesday, July 9, at 12 p.m. EDT with @Bravotv and use #AskTheCrowns to get tips straight from the Game of Crowns cast! And don't miss the series premiere of Game of Crowns, Sunday, July 13, at 9 p.m. /8 p.m. Central on Bravo. Sneak peek: