Beauty Ideas For Fall Weddings
4 Beauty Ideas For the Fall Bride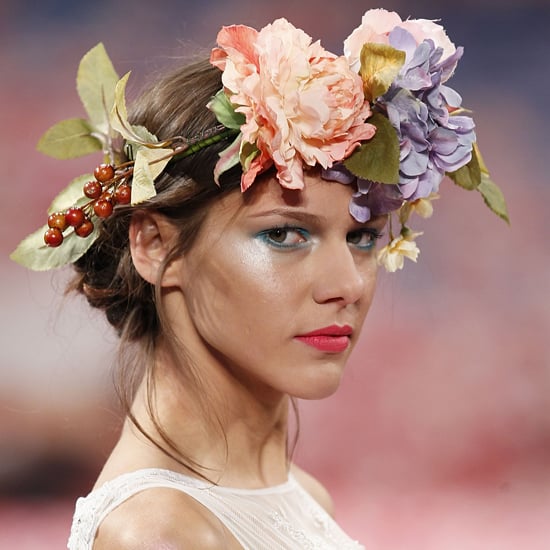 While bridal beauty is typically about a classical approach, updating your look for Fall is a great way to incorporate the season into your celebration. Get ideas for elegant hair, makeup, and nails for the cool-weather wedding after the jump.
Go deep: The dark lipstick trend for Fall works well for brides, too. Opt for a mulberry lipstick instead of the pinks and peach nudes of Spring and Summer. If you're truly daring, choose a burgundy or brick tone. You can even paint your nails to match (it's the anti-French manicure). Whichever hue you select, try a semimatte finish instead of gloss for a lush, sophisticated feel.
Tears of joy: Gently smudged eyeliner will give the illusion of seductive, moody eyes without the full-blown smoky eye effect. But if you're going to go the sultry route, skip the bottom lashes. You don't want a slight smudge to turn into a smudge slide after a few bridal tears.
Let your hair . . . up: Summer brides flock towards effortless waves and casual curls, but for the cooler months a softly tousled updo, like a bun with tendrils around the face, is a bit dressier. And if you prefer your strands down, try pinning hair over one shoulder or up into a faux bob.
See right through you: Even though it's tradition, feel free to ditch the veil this season. Instead, select a headpiece of Fall flowers shaped into a beautiful wreath. Lace and feathered hair accessories are other alternatives. And if you do keep with the norm, 'tis the season for floor-grazing veils.