Beauty Product Giveaway 2011-05-29 00:01:00
Enter to Win RoC Brilliance Eye Beautifier: Day 3 of CEW Award Winners' Giveaway!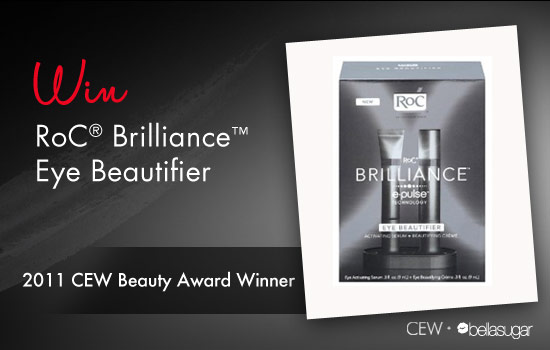 We love to share the best beauty products with our readers, and it's even better when you can enter to win them! That's why we've partnered with Cosmetic Executive Women (CEW), an organization known for its annual CEW Beauty Awards, where more than 4,000 beauty insiders and professionals vote on the most innovative products. And to celebrate the 2011 awards, every day for the next 27 days, we'll be giving away an item that won its category in 2011. From this year's top-ranked skin care to the hottest mascara, be sure to come back each day for the chance to win a different prize.
Today we're giving away the winner for best eye treatment in the mass category: RoC Brilliance Eye Beautifier. To enter for the chance to win today's prize, just:
Enter Here
---
BellaSugar
---
2.
Enter your email address