Beauty Products With Camu Camu
Ingredients to Watch: Camu Camu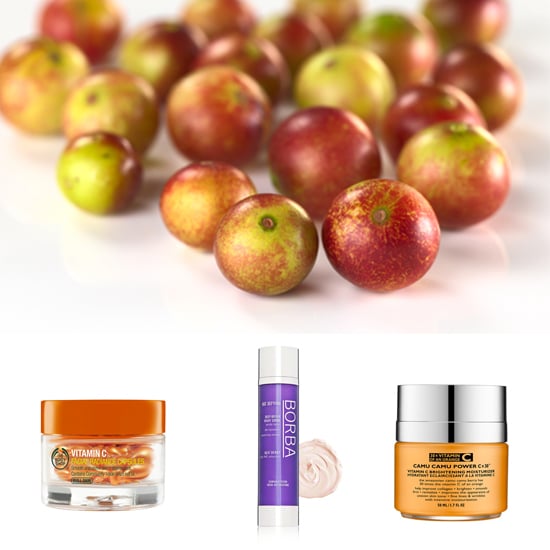 The Amazon is home to one of the most potent superfruits in the world: the camu camu berry. But don't expect to be seeing it lining your local fruit stand anytime soon. Since it doesn't necessarily travel well in its natural state, perhaps the easiest way to enjoy the benefits of the camu camu berry is through beauty products. Find out exactly why brands are loving this amazing berry, and how you can reap its benefits, when you keep reading.
What is camu camu? This tiny berry (it's roughly the size of a large cherry) hails from the Amazon rain forests in Peru and Brazil. It contains roughly 30 times more vitamin C per ounce than an orange.
The beauty benefits: Since it carries such an extraordinarily high content of vitamin C, skin-care lines have started incorporating it into their serums and lotions. Vitamin C works wonders on your complexion, smoothing fine lines while firming the skin and improving tone. Camu camu is also chock-full of antioxidants, which help ward off free radicals.
The products: For an oil-based hydrator, try The Body Shop Facial Radiance Capsules ($28), perfect for applying before bed to revive and protect skin. For a cream-based option, go with Borba Deep Repair Night Creme ($20) and, for a weightless daily moisturizer that brightens, pick up Peter Thomas Roth's Vitamin C Brightening Moisturizer ($72).