Beauty Products With Funny Names 2010-04-05 09:00:00
What's Your Favorite Punny Product?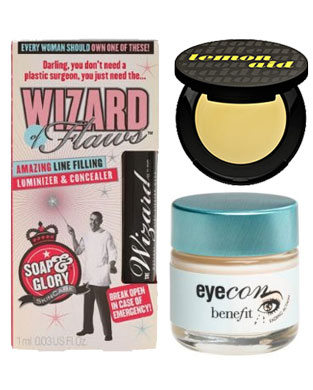 With thousands of cosmetics and beauty goods out there, manufacturers often look to their teams of creative copywriters to dream up product names that stand out from the rest. Soap & Glory's Wizard of Flaws ($16) is a cleverly-named concealer and luminizer. Too Faced's The Bronzed and The Beautiful ($35) contains three different palettes so that you can achieve the perfect sun-kissed glow. And then there's Benefit 's punny products, like Eyecon ($30) brightening eye cream, and Lemon Aid ($20), a color-correcting primer. Do you have one to add to the bunch? I'm "dyeing" to find out.