Beauty Products That Work Better With Heat or Cold
Hot 'n Cold: Products That Work Well With Heat or on Ice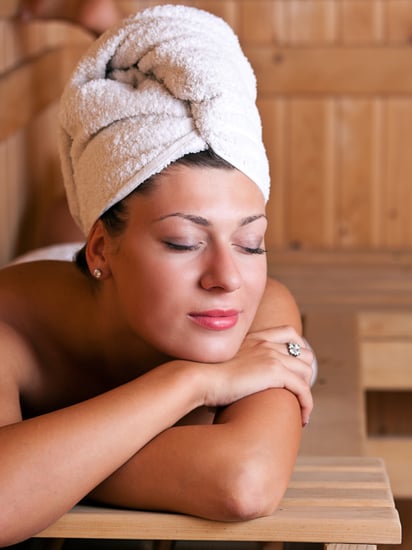 Sometimes getting the most out of your beauty treatments just requires a little change in temperature. Storing certain products in the refrigerator can help them last longer, for instance. On the other hand, adding heat to some items can enhance their benefits. Find out which products to put on ice and which to ignite when you read more.
Cold:
Don't allow the searing Summer temperatures to melt your favorite wax-based makeup (like lipstick). Store your products in a cool place, like the refrigerator, to avoid molten messes. If this advice comes too late, however, you can also use cool air to revive your liquefied lipstick. Pour the remainder in a travel-size container and then solidify it in the fridge.
Store your eye creams in the refrigerator to help minimize puffiness upon application. The cooling sensation is just what you need to shrink under-eye capillaries and aid in reducing the appearance of dark circles.
Keep your toner and hydrating sprays in the crisper. When you go to spritz, the coolness will not only be refreshing, but will also help to temporarily tighten the skin.
Warm:
When it comes to oil-based hair treatments, scrubs, and body oils, heating them up can help you achieve a more even application. Just run the product under hot water to create a soothing spa experience.
Add a few degrees to your next five-minute conditioning routine by wrapping a towel around your head. You can also use a shower cap to lock in your body heat and intensify the moisturizing effects.
Ever noticed how your nail technician rubs the polish between his or her palms before your manicure? The reason is this warms the lacquer just enough to prevent lumps from forming. But don't shake, because then you might come out with a bubbly finish.