Beauty Tips For the Pool
How to Keep Chlorine From Messing Up Your Hair, Skin, and Nails
As POPSUGAR editors, we independently select and write about stuff we love and think you'll like too. If you buy a product we have recommended, we may receive affiliate commission, which in turn supports our work.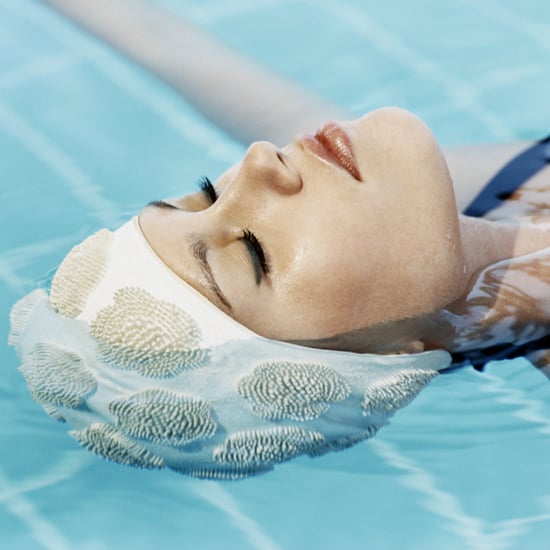 Planning to live out your mermaid fantasies at the pool this Summer? First, consider what the chlorine and other chemicals will do to your hair, skin, and nails. You can avoid dried-out strands, chipped nails, and bloodshot eyes if you just take proper precaution.
Hair
Before: Chlorine mixes with copper in pool water to tint blond hair sea-monster shades. And although pastel hair can be cool in some instances, green hair hasn't quite made the trend list . . . yet. Be sure to sidestep an unwanted dye job (or dried-out strands) by applying a leave-in conditioner to wet hair before your laps for protection. The conditioner will slow the rate of the pool chemicals seeping into your hair cuticles. You can also wear a swim cap during your dip.
After: Follow up with a thorough shampoo postswim. Try Aubrey Organics Swimmer's Normalizing Shampoo ($13) or a natural vinegar rinse to restore your hair.
Skin


Before: Sidestep sunburn and redness by slathering on a water-resistant sunscreen with SPF 30 or more before you head to the pool. Also, diligently reapply every 40 to 80 minutes according to the label's instructions.
After: Reach for an aloe-rich lotion to soothe dry and irritated skin, or take the spa route and hop into a milk bath for a healing soak. If — despite your sunscreen efforts — your crisscrossed bikini has left you with a graphic skin design, blend tan lines in a hurry using a fast-acting self-tanner like St. Tropez Instant Glow Body Lotion ($18) on pale spots. Then, exfoliate regularly to help fade the lines.
Learn how to replenish the moisture to your body with more pre- and postpool beauty fixes.
Eyes


Before: Did you know it's possible to get sunburn in your eyes? It's important to carry shades with UV-protective lenses or wear a floppy hat to shield your corneas from the harmful rays. When it comes to taking a dip, it's not necessarily chlorine that causes inflamed, burning eyes at the pool. In fact, recent research attributes red eyes to germs found on people, such as cosmetics, dirt, and sweat, that mixes with chlorine in the water. Avoid looking bloodshot by wearing goggles to keep bacteria and salt out of your eyes.
After: Postswim, rinse eyes with water and then use drops like Visine Totality Multi-Symptom Relief ($6).
Nails


Before: Chemicals, prolonged exposure to water, and poolside stucco can wreak havoc on a pedicure while also weakening the nails. Avoid chipping and peeling with a few coats of nail strengthener before you hit the water. Better yet, splurge for a gel manicure and pedicure for a longer-lasting nail look.
After: Be ready to repair your nails at a moment's notice by keeping the same shade on hand for touch-ups. You can dip a toothpick in the lacquer to fill in a chip. Or, use polish remover to smooth the nail, then top with another coat of polish. Voilà! You'll have sandal-ready feet once again. You'll also want to moisturize dried-out cuticles with an oil postpool.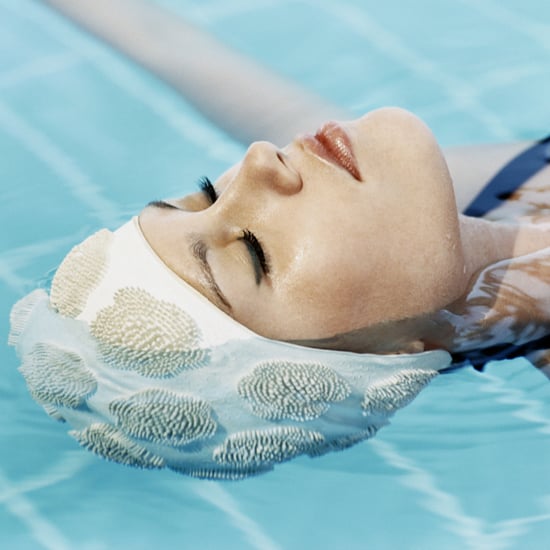 American Apparel Aubrey Organics Swimmer's Normalizing Shampoo Active Lifestyles
Buy Now