Beauty Travel Tips | Allure
How to Look Fresh and Radiant After a Long Flight
As POPSUGAR editors, we independently select and write about stuff we love and think you'll like too. If you buy a product we have recommended, we may receive affiliate commission, which in turn supports our work.
Planning on jet-setting during the holidays? Allure shares three skin-saving tips below that will help you look luminous after a flight!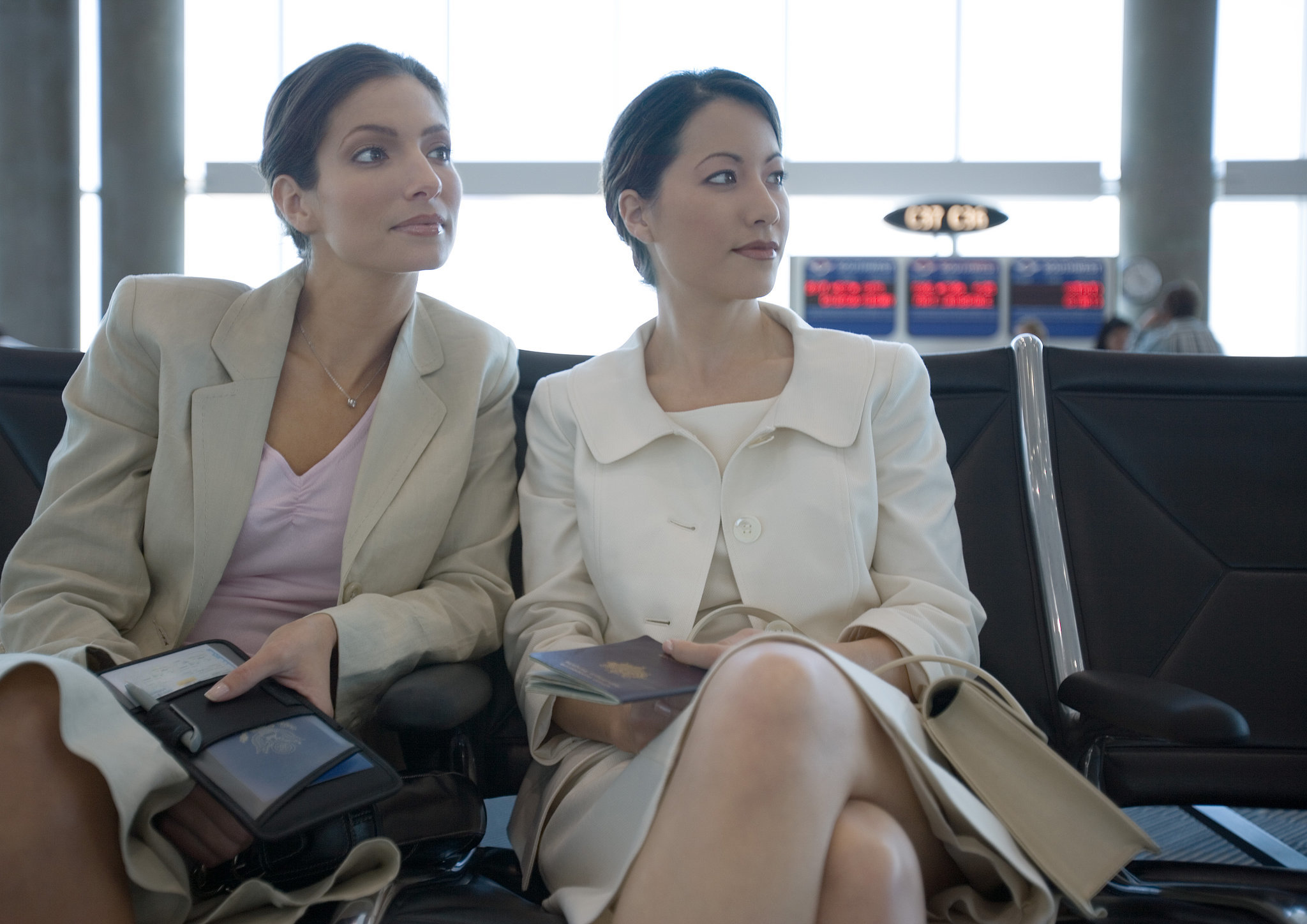 The most heavily traveled day of the year is quickly approaching, and many of us will be heading home for the holidays. This year I'm escaping the cold and jetting off to the Golden State for my annual turkey feast. And while traveling is undeniably fun, the plane ride is not — especially for my skin. Follow these tips to keep your skin radiant and glowing, no matter where your travels take you.
Slather on the sunscreen. Don't think you're shielded from direct sunlight just because you're hidden inside an airplane (there are windows, people!). In fact, ultraviolet rays are more intense at higher elevations, so you're actually at greater risk for sun damage. To help you stay gorgeous and protected, apply a tinted moisturizer with SPF. One of my personal favorites is Jouer Matte Moisture SPF 15 Tint ($38). It covers any imperfections while protecting you from UVA and UVB rays.
Moisturize. The low-humidity air inside a plane cabin can make your skin dry out, flake, and itch. And for somebody who already has dry, sensitive skin to begin with, moisturizing is key. "I fly with nothing on my face but eye cream, a rich moisturizer, and lip balm, and I reapply when I feel dry," Amber Valetta once told Allure. I plan on hydrating my face with Kiehl's Ultra Facial Cream ($27), a thick cream that really locks in the moisture.
Hydrate. Drink plenty of water to replace moisture lost during the long flight. Valetta drinks eight ounces of water for every hour she's in the air — "and I bring a giant bottle of water on board." So do yourself a favor: Drink up.
More from Allure:
How to Look Chic as a Tourist
Skin Care Travel Tips
Pack Like a Professional