Beautyblender Sponge Review
What We're Sweet On: A Makeup Sponge You Can Reuse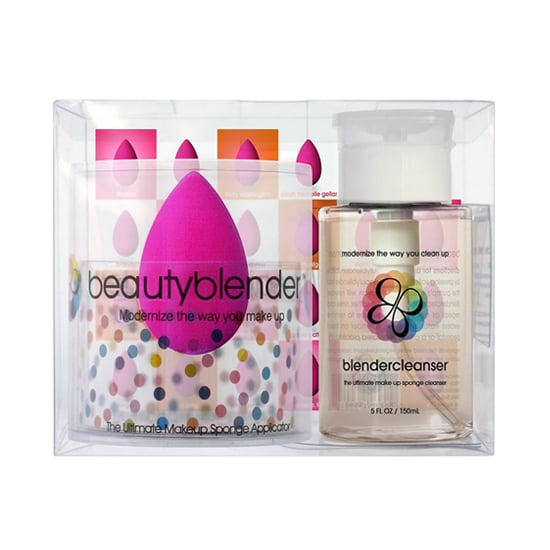 If you're looking for a flawless makeup finish, then look no further than Beautyblender's Makeup Sponge Applicator Starter Kit ($35). Designed with plenty of curves, this teardrop-shaped sponge works to eliminate visible lines and streaks that foundation brushes can leave behind. And because it's reusable, you won't feel the tinges of guilt you might experience with those disposable, wedge-shaped sponges. Just use the included cleanser to keep the sponge clean and long-lasting (up to six months with proper care).
For a smooth, soft-focus effect, wet the sponge (it doubles in size), and then stipple the rounded side along the face. It won't look or feel like you're wearing any makeup at all. Turn the sponge around to its pointy side for precision work along the nose, mouth, and eyes — even blemishes, too. Since its debut a few years back, Beautyblender has come out with black and white versions of the sponge and a mini for travel, but there's something about the original hot pink we can't help but love.
We love this product so much that the Beautyblender was included in our May POPSUGAR Must Have box — learn more and subscribe to get our monthly curated selection of editors picks in fashion, beauty, fitness, home, and more!