Before You Reach For the Hair Color, Do This Instead
Before You Reach For the Hair Color, Do This Instead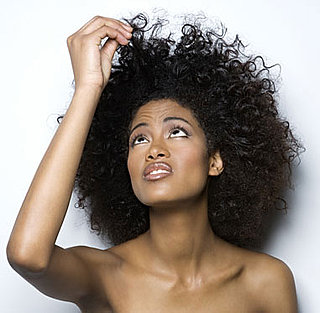 At one point or another we're all going to discover a gray strand or two (or three), but you don't have to speed dial your colorist or head to the nearest drugstore for a gray-covering formula. The alternative? A clear gloss.
Recently, while receiving a complimentary cut at Serge Normant at John Frieda salon
, I remarked to my stylist, Jacob that I'd been noticing a few downy gray hairs pop up around my temples. Instead of going straight for hair color, he told me, opt for an ammonia-free clear gloss instead. The clear gloss will coat the hair, giving any gray strands a highlighted effect, all while blending in any errant grays with the rest of your hair. The non-ammonia formula, in turn, will not alter the structure of your hair, keeping your locks looking shiny and healthy in the process.
Try John Frieda Clear Shine Luminous Color Glaze ($17 for two) or Radiance Colorgloss Semi-Permanent Hair Color ($5.50) with the Clairol Radiance Color Infuser ($3) developer.