Behind the Scenes Makeup Tips From Dancing With the Stars
Behind-the-Scenes Makeup Scoop From Dancing With the Stars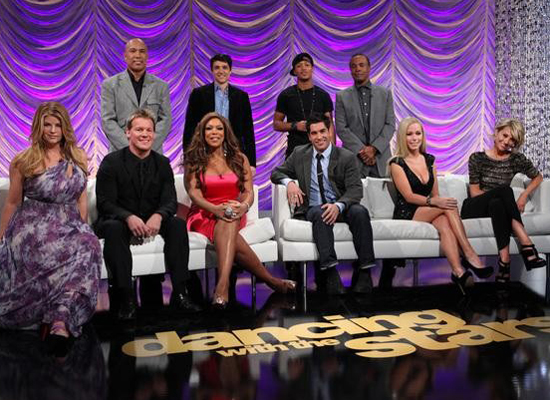 Ever wonder what it takes to get Dancing With the Stars contestants like Kendra Wilkinson ready for the spotlight? Melanie Mills, the show's head makeup artist and spokesperson for Anastasia Beverly Hills, dished about body makeup mishaps, how much time it really takes to get celebrities primped, and what looks she's loved so far. So to see what she has to say, just keep reading.
On how long it takes the stars to get ready:
They are in the makeup chair, hair chair, and body makeup for three to four hours before every show, but this isn't for a solid amount of time. We get them for a solid hour in the makeup chair and a solid hour in the hair chair and body makeup. Then they go and rehearse and have lunch, and then we get them back. So it's an average of three or four hours of work.
On keeping everyone's makeup looking great, even with hot lights and sweating:
"We don't really do anything extra special, to tell you the truth. We don't airbrush, and we use a lot of creams and liquids. We use a lot of creams like Josie Maran's argan concealer, and foundation brushes and Beauty Blenders.
On the hectic DWTS schedule:
They come in and do makeup and hair. After that, they do a bit of blocking and come back for a touchup. We do our dress rehearsal, they come back for a final touchup, and then the show starts, and it's just about us being there and making sure their powder stays.
On when beauty bloopers happen live:
The big concern comes with body makeup, depending on what they're wearing and what kind of dance they're doing, and if they're rubbing on someone else. We kind of watch and look out for that. But other than that, there's really not an issue. I have an amazing team of artists that work really professionally.
On her favorite looks this season so far:
Kendra's been fun this season, because we've been doing these really cool looks on her. We did this kind of mermaidy eye, like turquoises, cobalt blues and greens and yellows. She just let me go for it, and she has fun and enjoys it.