Bella Donna: Billie Holiday Of all the changing music tastes I've had over the years, Billie Holiday is definitely one of the few artists my entire family agrees on. Born Elinore Harris (or Eleanora Fagan) of Philadelphia in 1915, the woman affectionately known as "Lady Day" did not have an easy start in life. A child of a teenage mother, she spent much of her youth in Baltimore before moving to New York, where she was discovered by producer John Hammond performing in a Harlem jazz club at the age of 18.
Billie Holiday's career thrived for many years before her battles with substance abuse got the best of her. She was first arrested for narcotics possession in 1947 and, after her conviction, was unable to get the necessary license to play in cabarets and clubs upon her release. Still performing in concert halls, she gave her last show on May 25, 1959 before dying on July 17 the same year from alcohol- and drug-related complications.
Today it's her distinctive phrasing, expressive voice and oft-melancholy style that allows her to be recognized as one of the most influential jazz singers of all time . . . and quite a stylish lady, too! Known for the trademark Gardenia flower in her wavy hair and rich lip color, this Bella Donna has a style all her own.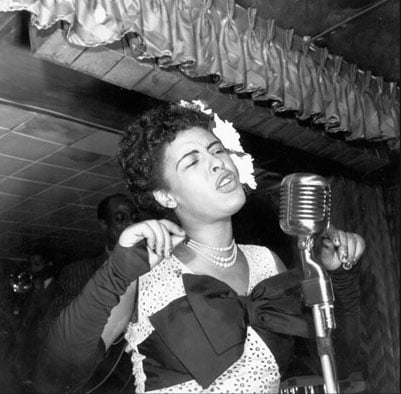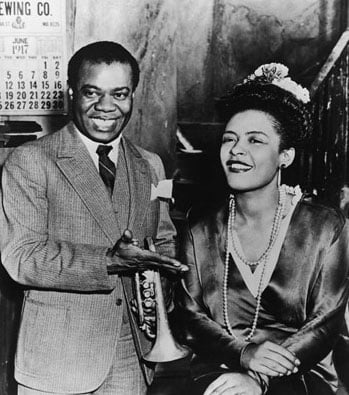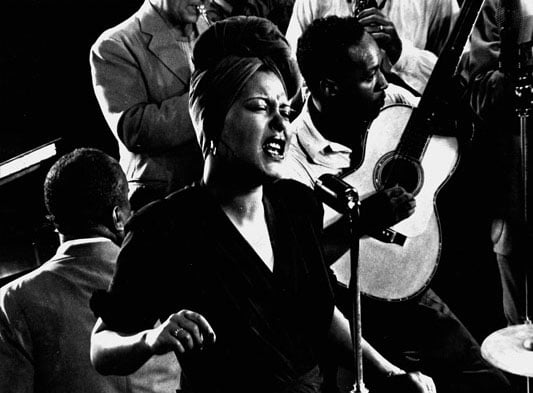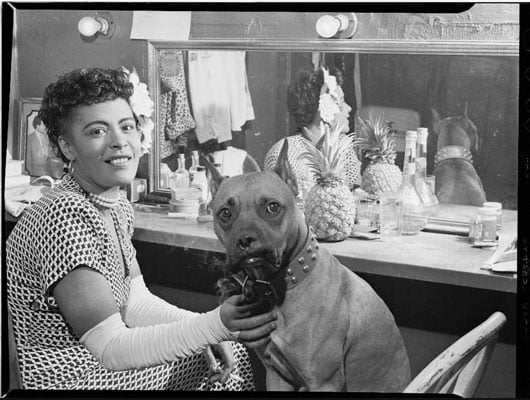 See more pictures of Billie Holiday when you
.