BellaSugar Instagram Challenge Bun Roundup
Oh Snap! See Some Hot Buns From Day 1 of the Instagram Challenge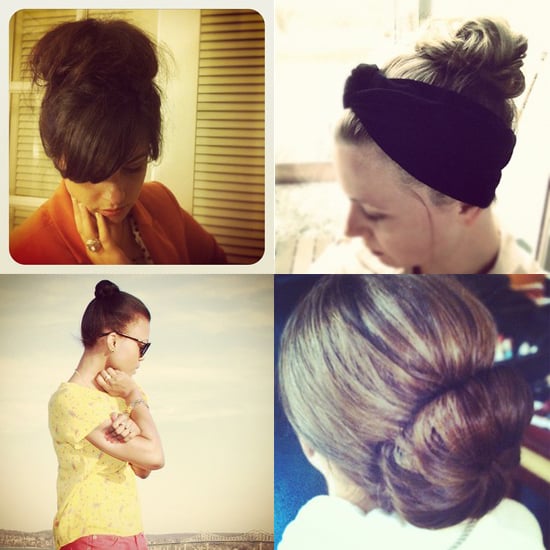 Yesterday, we asked readers to show us your buns — we're talking hair, of course. Instagram was filled with sky-high buns, topknots, and chignons; as you can see, some readers were creative with their accessories. We saw headbands, feathers, and braids that added extra pizzazz to this hair trend. Some styles were strategically arranged, while others were messy and whimsical. This is just a tease, though — we'll be sharing even more in our end-of-the-week roundup. Check out the schedule for the rest of the week:
Today's theme: Eyeliner
Wed. 28: Nail Art
Thu. 29: Braids
Fri. 30: Bright Lips
Today, share your picture of a fresh eyeliner look. Need inspiration? See these colorful cat-eye interpretations from the runways. Make sure to follow us on Instagram, and hashtag #bellasnap to be seen.
Source: Instagram users kdubblicious, valeriekw, dadouchic, and nikkisoda