BellaSugar Instagram Challenge: Strong, Beautiful Hair
BellaSugar Instagram Challenge: Show Us Your Strong, Beautiful Hair!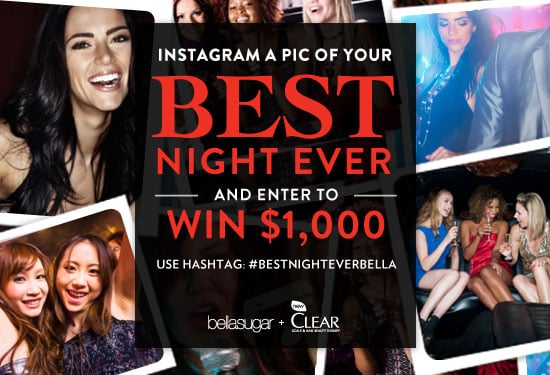 Having a good hair night means something different to every BellaSugar reader. One might prefer to treat herself to a blowout, another might yearn to perfect a sock bun, and yet another might be debuting new bangs, but we can all agree on one thing: having strong, beautiful hair gives us the confidence we need to have the best night ever. After performing your final mirror inspection on your way out the door (and giving yourself props for looking so good), snap a picture of yourself, upload it to Instagram, and include the hashtag #BestNightEverBella to be entered for a chance to win a $1,000 gift card, courtesy of CLEAR SCALP & HAIR BEAUTY THERAPY™.
Don't forget to follow @BellaSugar on Instagram to be eligible to win and to discover endless hair and makeup inspiration for your next night out.
Official rules.