The Benefits of Depilatory Creams
Free Yourself From Body Hair With Depilatory Creams
As POPSUGAR editors, we independently select and write about stuff we love and think you'll like too. If you buy a product we have recommended, we may receive affiliate commission, which in turn supports our work.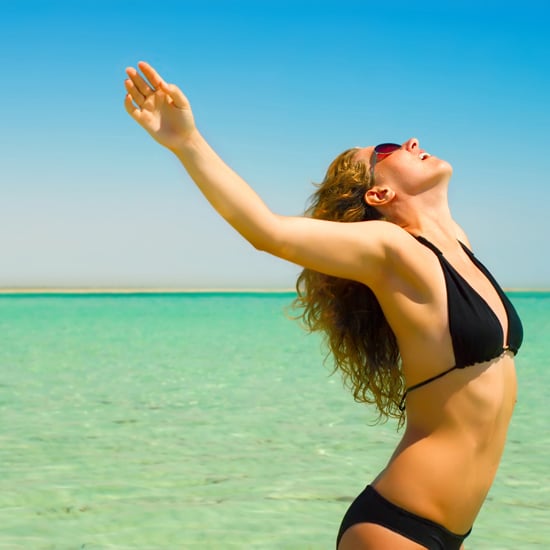 Declare your independence this Fourth of July holiday from your body hair removal woes. To get bikini ready, you could choose to shave and possibly fend off razor bumps later, or plan a somewhat painful trip to the esthetician for waxing. But I recommend taking the middle ground with a depilatory cream.
Chemical hair removal creams have gotten a bad reputation in the past because they smell strange, and if you don't use them correctly they can burn. But for hard-to-reach areas like your underarms, these creams will dissolve even the coarsest of hair. Depilatories also work well on fine hair (like on the stomach) that both wax and a razor can miss. Plus, this type of hair remover won't discolor skin after regular use (I suffer from darkened underarms no longer).
For body, try Veet gel cream hair remover ($11), and then use a damp washcloth to make sure all your hair is whisked away. And on finer facial hair, opt for something like Olay facial hair removal duo ($27). While you'll still get regrowth with depilatory creams, you'll find that you won't have to remove your hair nearly as often as you would with a razor, and for shy types, there's no worry of feeling overexposed on the waxing table. Your Summer savior and time-saver has arrived.