Just earlier this week, Kate Middleton was seen letting her gray roots grow in [1], and now Katie Holmes [2] is joining the club too. We're starting to think this is a new trend. Unlike the gray-purple dye craze [3] from a few years ago, stars are just letting their naturally graying hair be, instead of concealing it with costly coloring jobs.
We find this new trend refreshing — beauty and makeup can often turn into an exercise in flaw correction rather than a fun activity to accentuate your best assets. We say go gray if it doesn't bother you! But if it does, there's plenty of beauty technology available to help [4]. Scroll down for more naturally stunning celebrities.
Nina Dobrev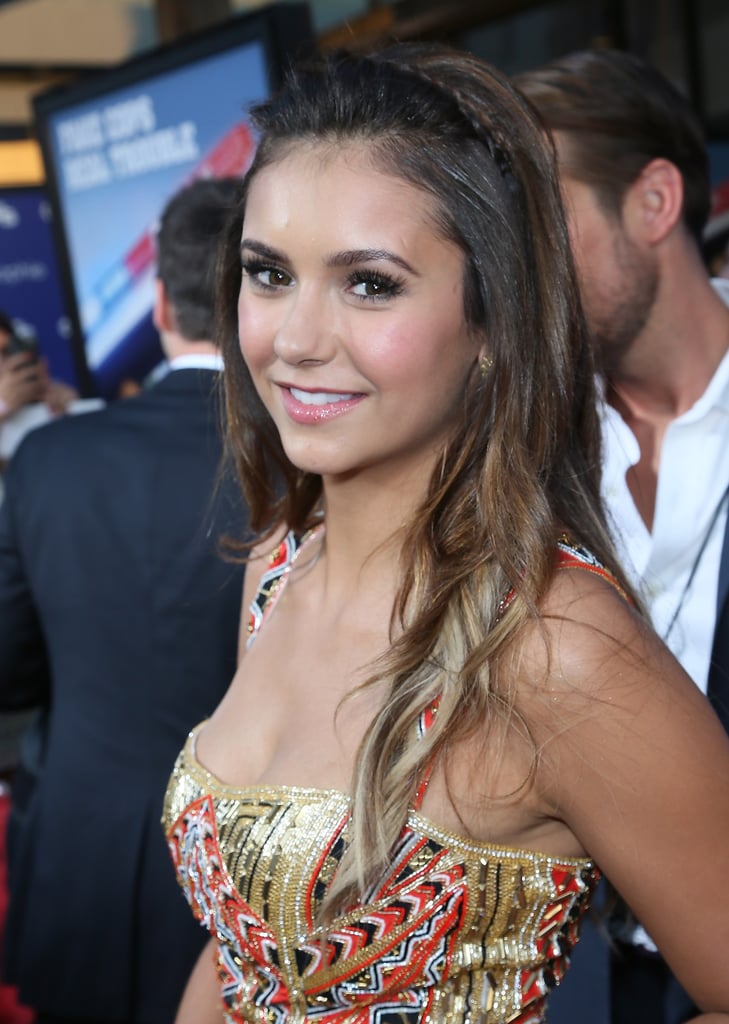 Nina attended the Hollywood premiere of Let's Be Cops with a braided headband and sombré [5] waves.
Reese Witherspoon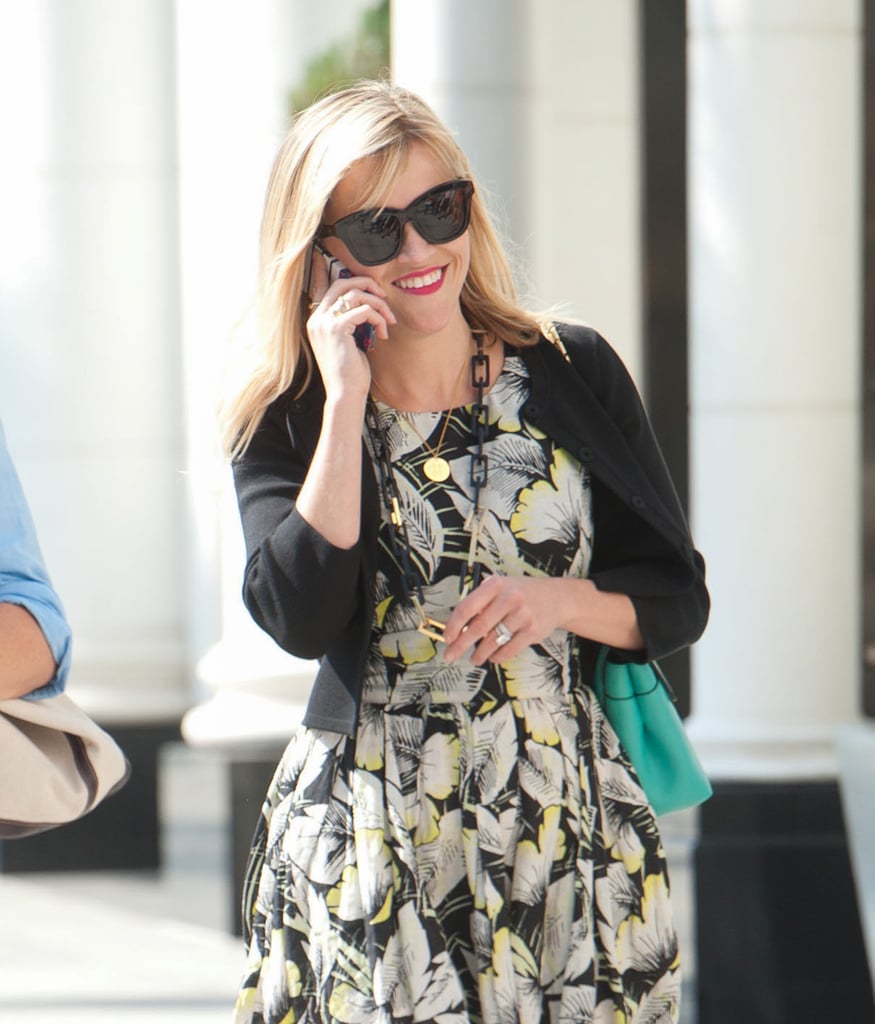 A bold berry lip and oversize sunglasses were all Reese needed to look cute while dodging paparazzi in Los Angeles.
Marion Cotillard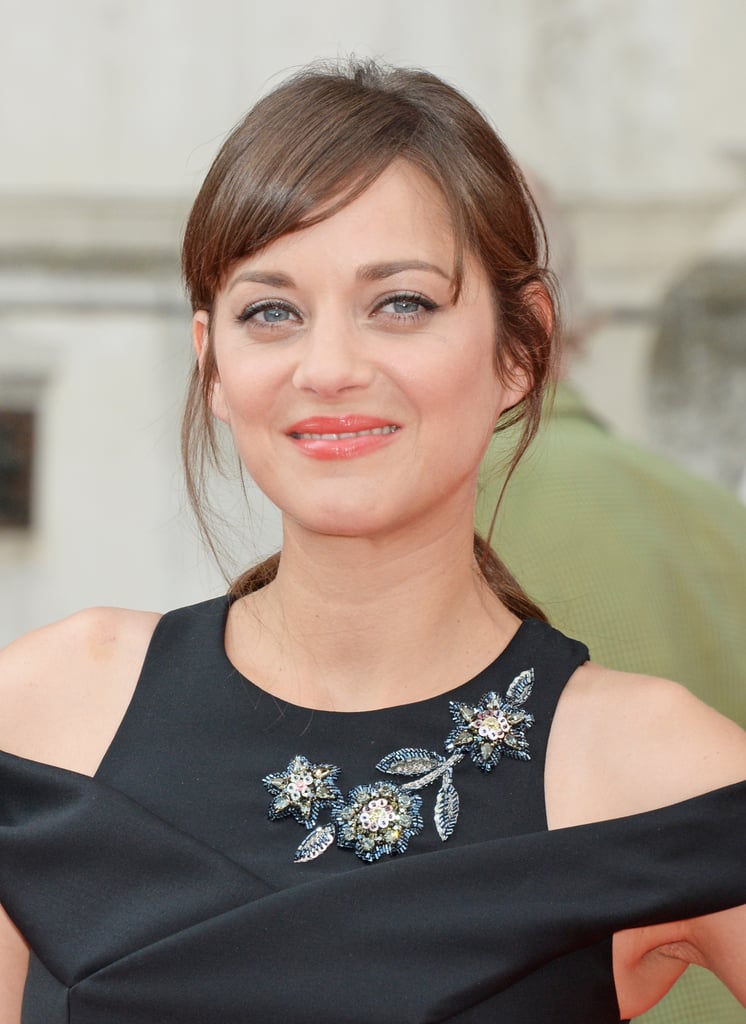 Marion attended the UK premiere of Two Days, One Night with a messy low ponytail and a slick of coral gloss.
Katie Holmes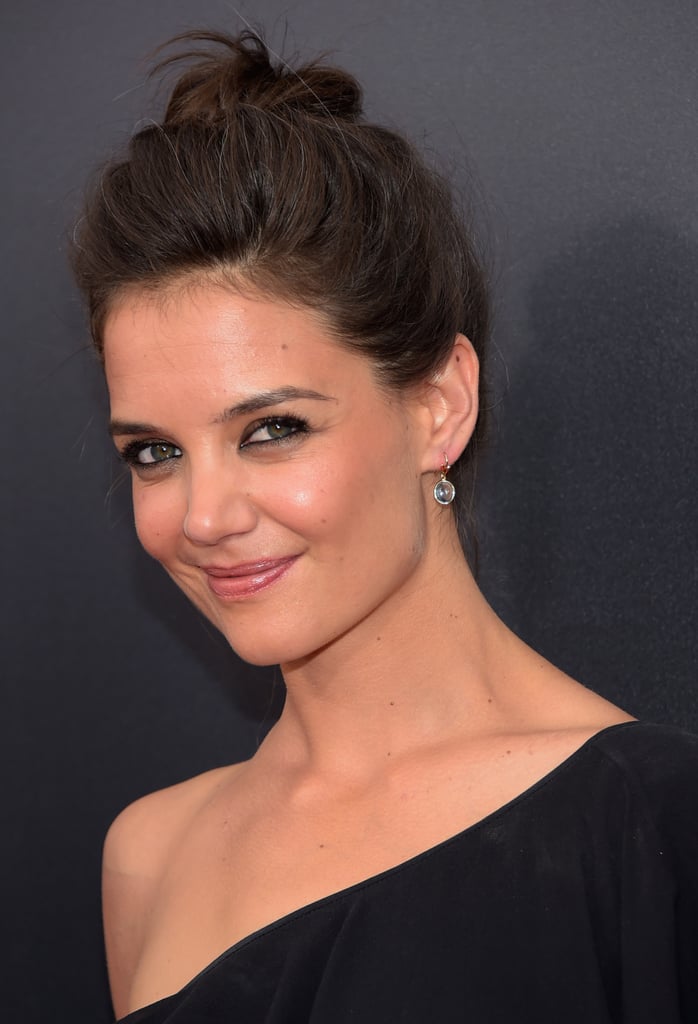 Katie attended the second annual Lexus Short Films presentation in New York wearing jet-black eyeliner and peachy-pink lip gloss.
Kim Kardashian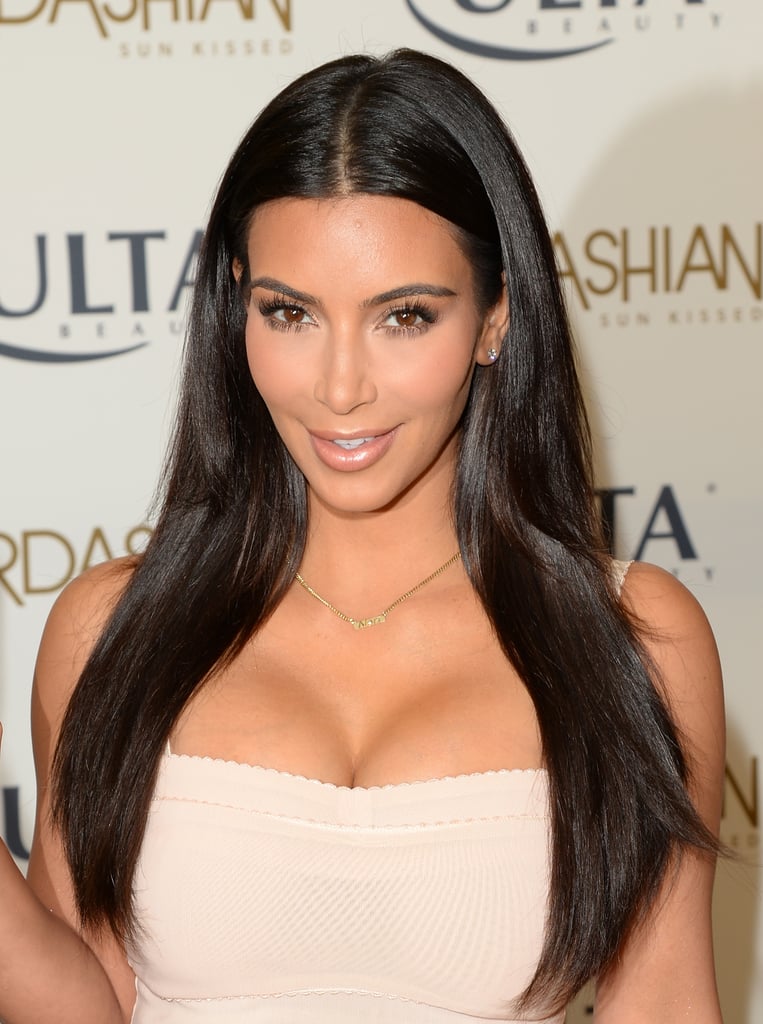 Kim promoted her new self-tanner line, Kardashian Sun Kissed, at Ulta in Los Angeles sporting a radiant bronze glow.
Iggy Azalea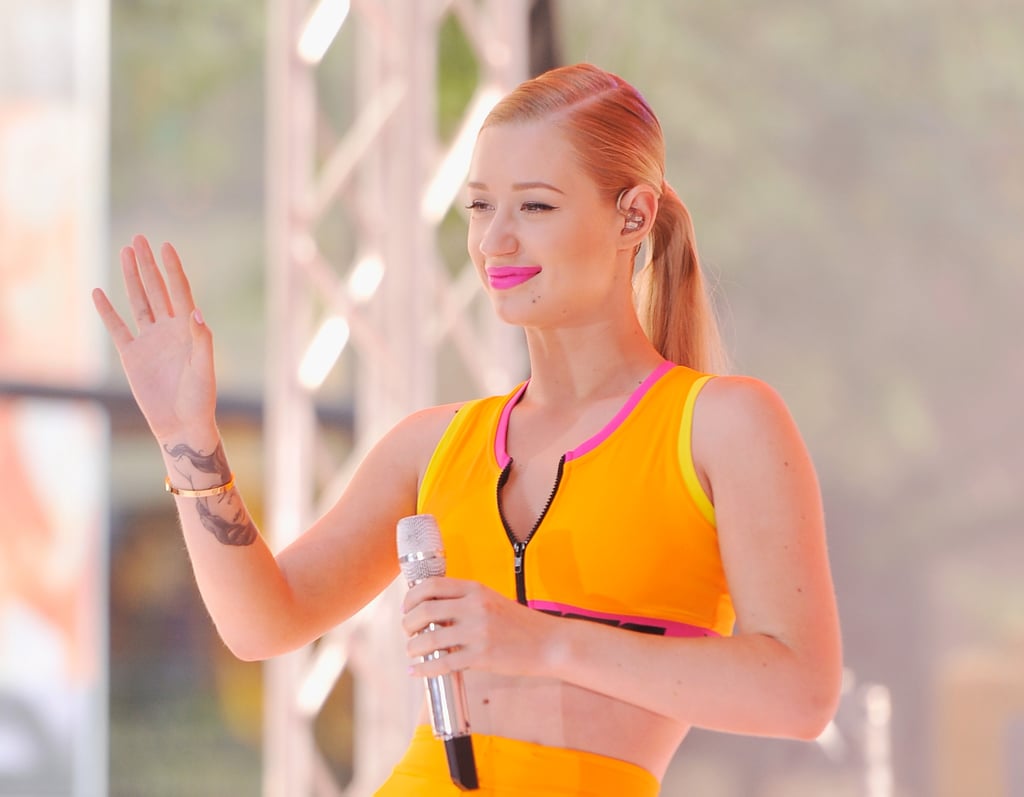 Iggy's porcelain skin looked practically airbrushed while she performed for the Today show — and we're dying to know more about that matte electric-pink lipstick.
Kylie Jenner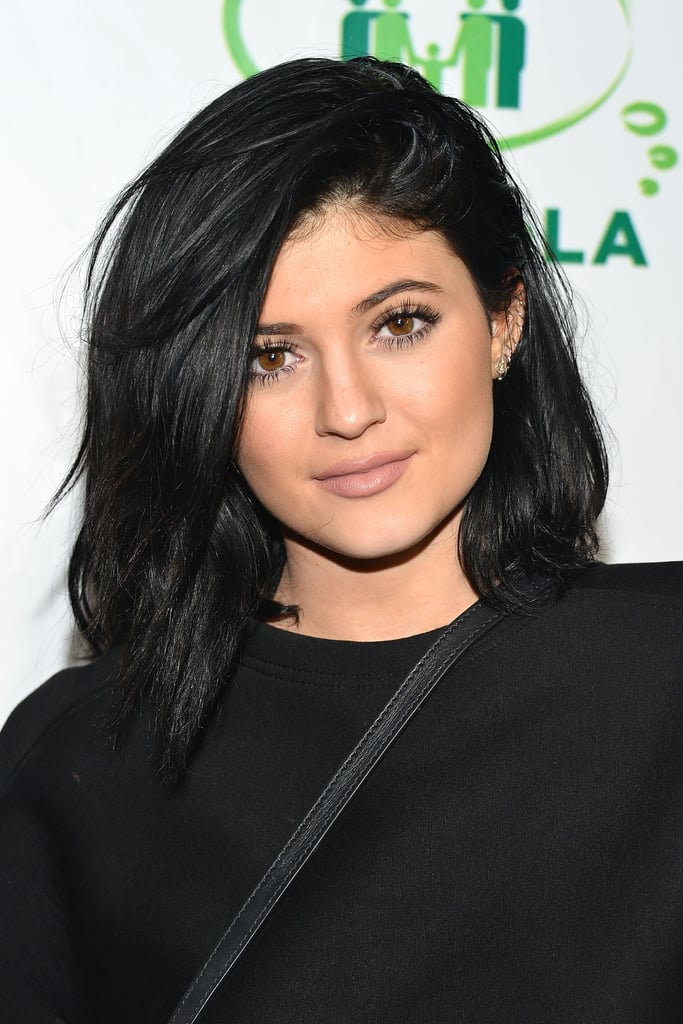 Kylie Jenner attended the Imagine Ball in West Hollywood, CA, with striking jet-black hair and long, fluttery eyelashes that remind us of her big sister Kim.
Heidi Klum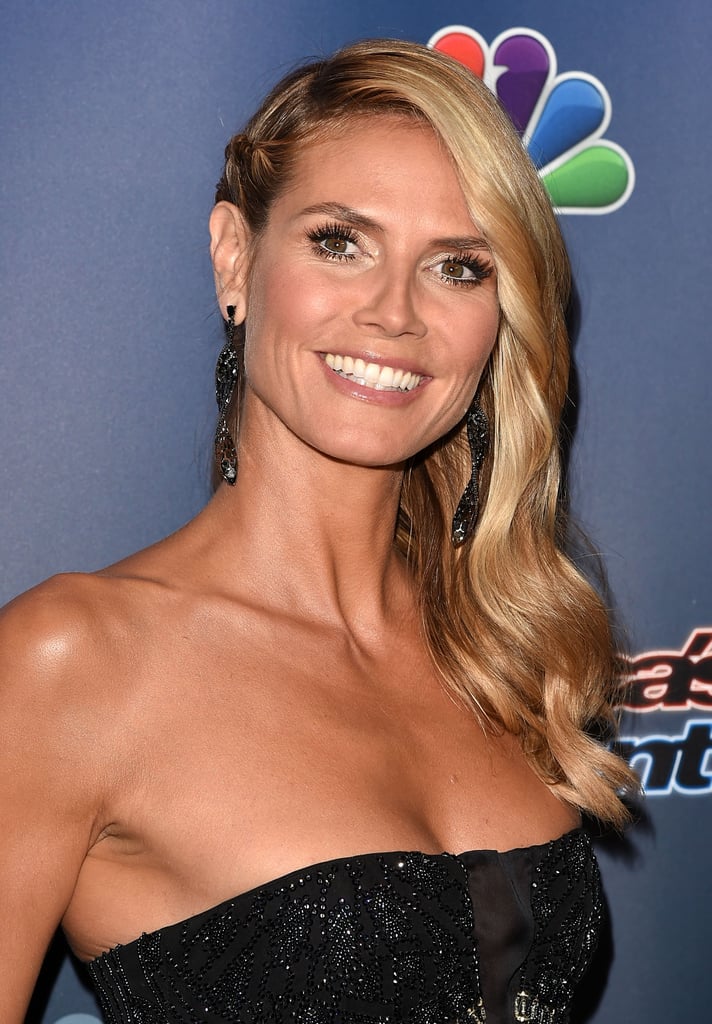 Heidi appeared at a red carpet event for America's Got Talent with shimmering bronze skin and a dash of eye-brightening beige pencil on her waterline.
Taylor Swift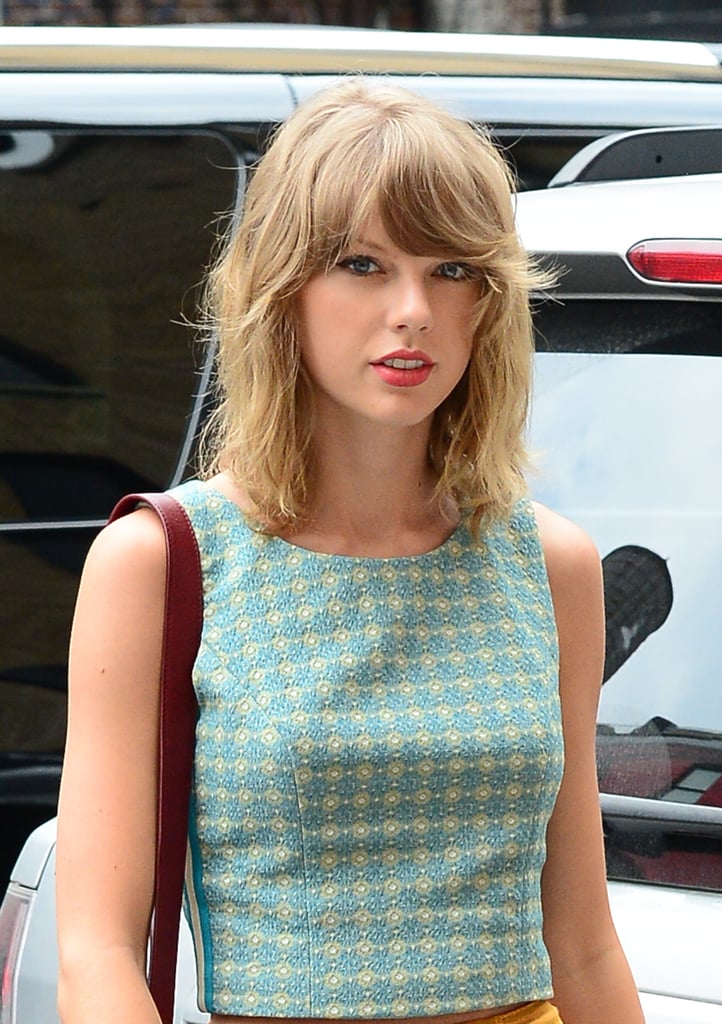 Taylor was spotted in New York City with an unkempt lob and a rosy lip.
Tyra Banks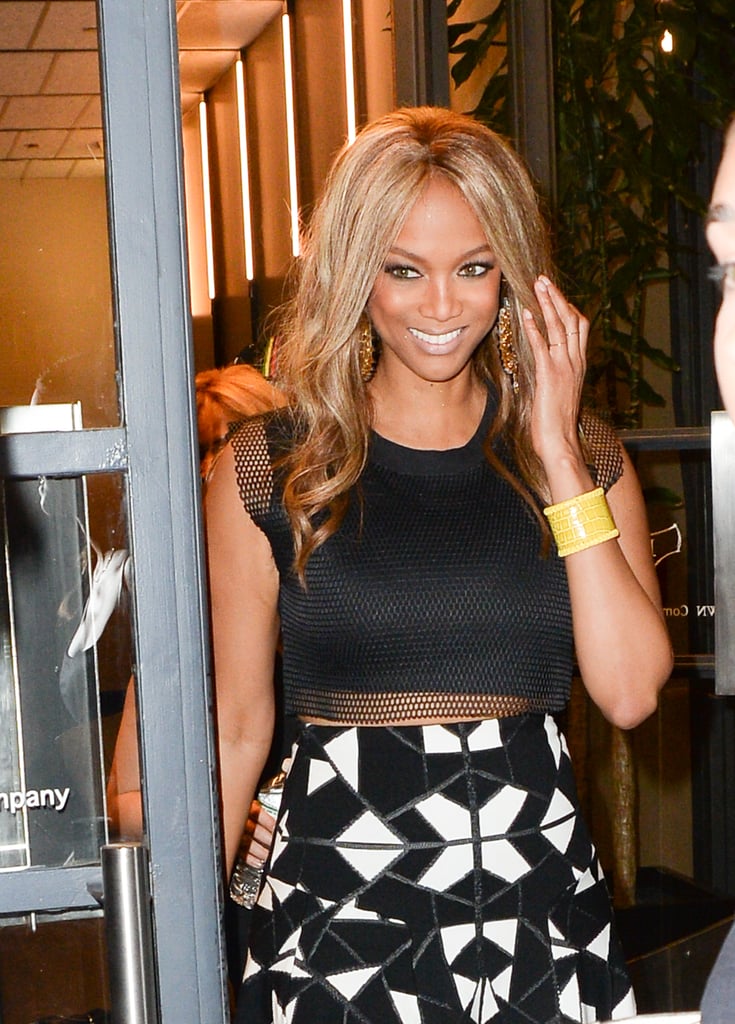 Tyra left the smize at home and chose to decorate her smile with a pale nude lip when spotted in New York City.
Alessandra Ambrosio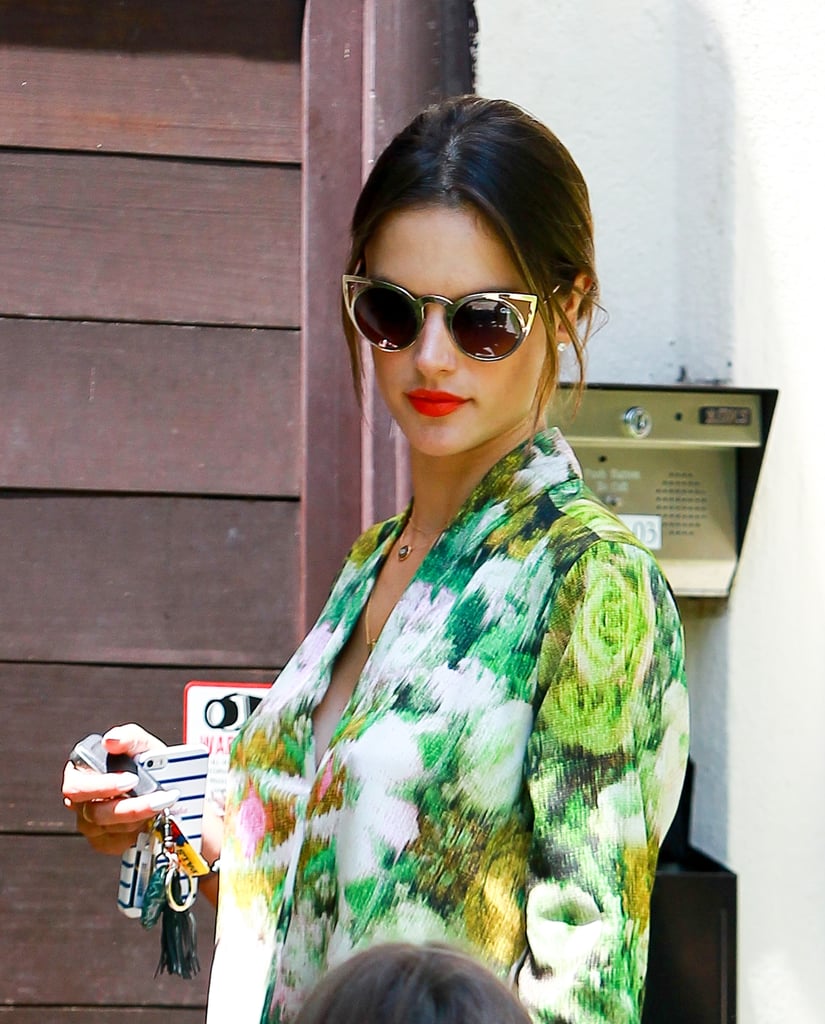 A bold lip and even bolder sunglasses made Alessandra look supersexy while out in Los Angeles.
Megan Fox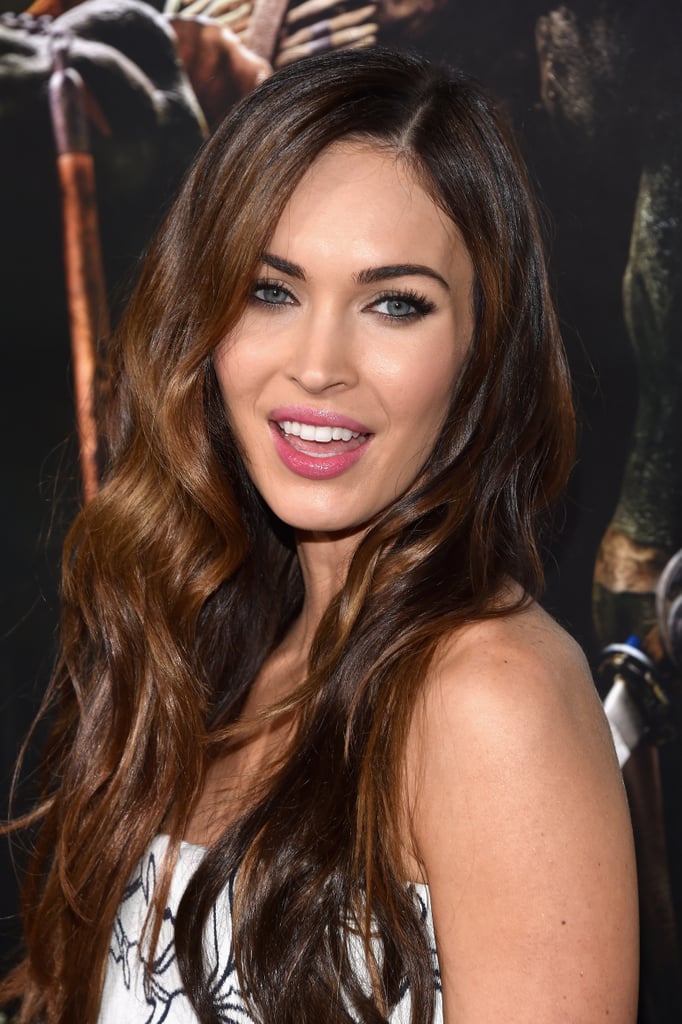 Megan's sensual sideswept waves were accentuated with kohl-rimmed eyes and a juicy berry pout at the New York premiere of Teenage Mutant Ninja Turtles.
Kate Middleton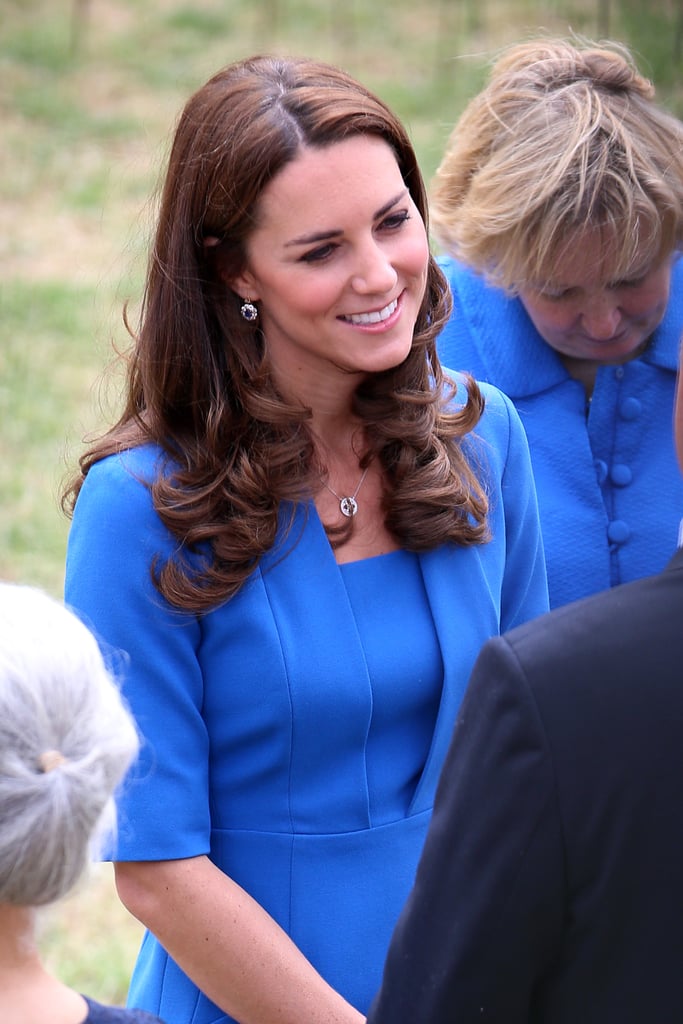 Kate and her blowout looked perfectly poised in London. Is it just us, or is she looking a little tanner than usual?
America Ferrera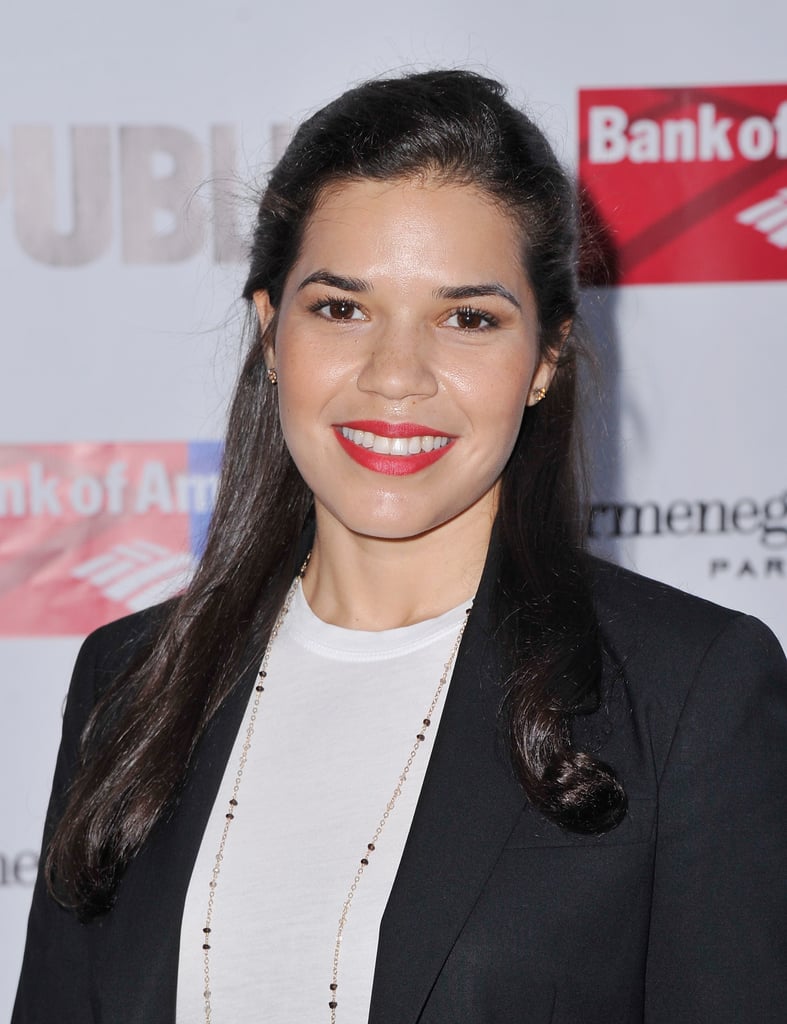 At the Public Theater's opening-night performance of King Lear, America pinned her glossy locks back so her matte red lips could stand out.
Elisabeth Moss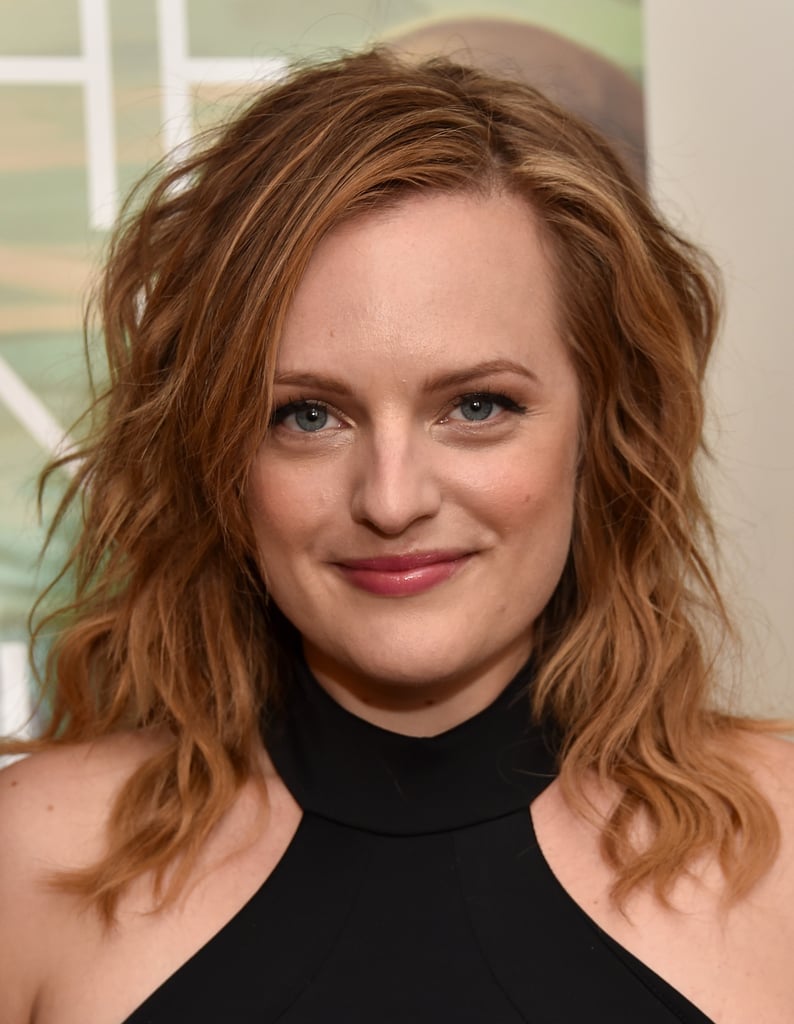 At a New York screening of The One I Love, Elisabeth's beachy, piece-y hair reminded us of the fun and funky styles of the 1990s.
Julianne Hough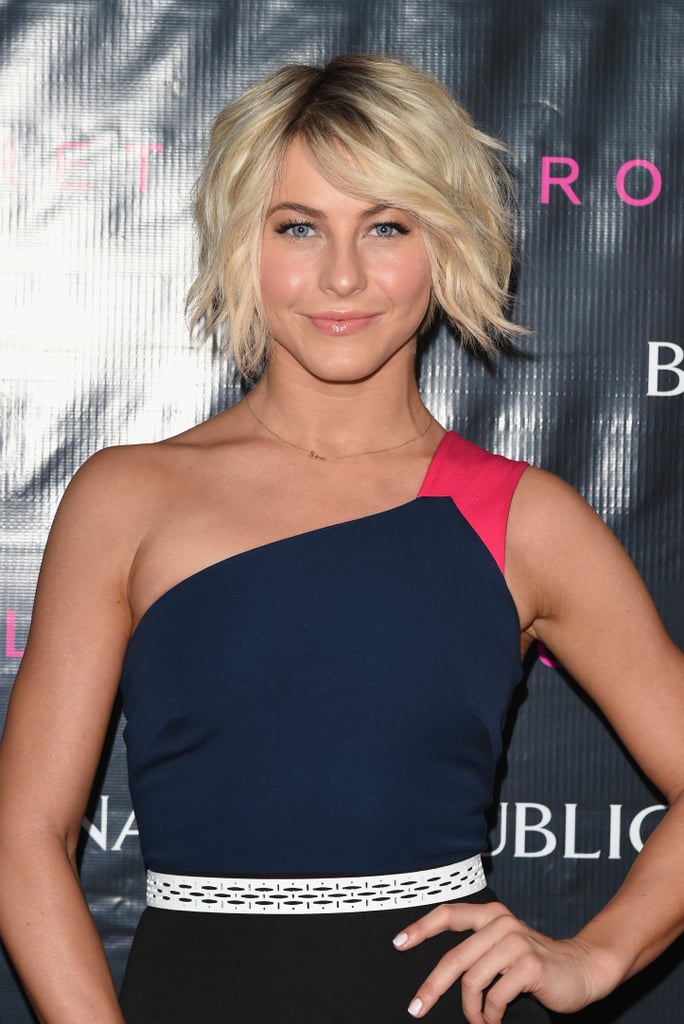 At the launch of the Roland Mouret collection for Banana Republic [6], Julianne's messy bob contrasted beautifully with her clean, neutral makeup.
Kim Kardashian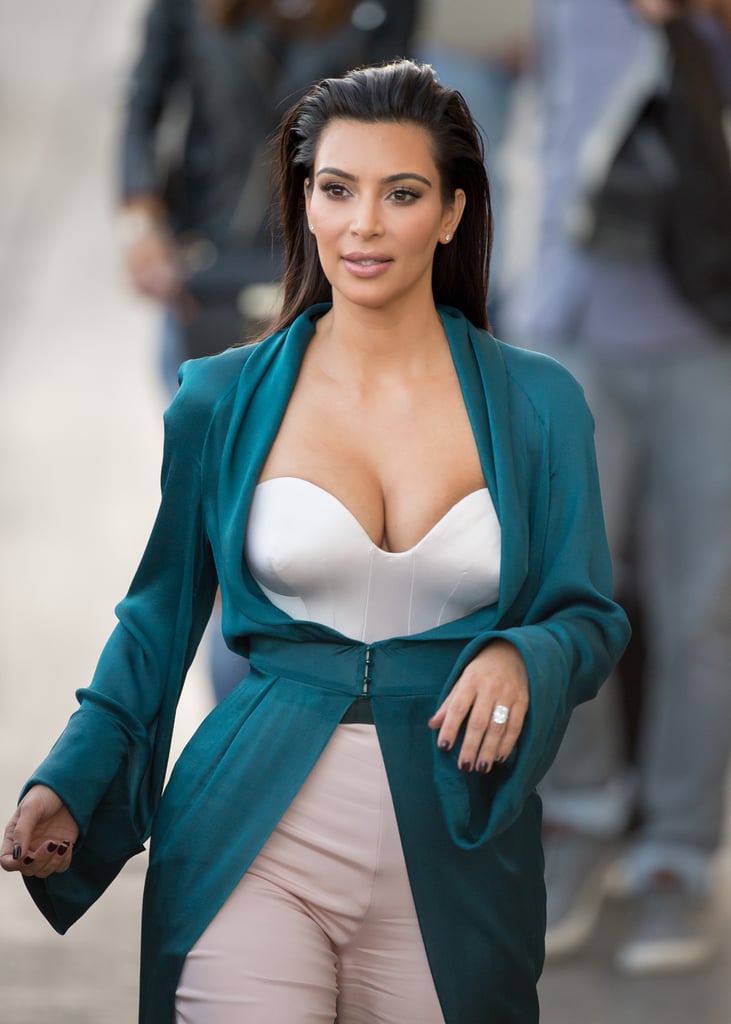 At Jimmy Kimmel Live!, Kim wore a wash of taupe eye shadow and kept the rest of her face neutral.
Laverne Cox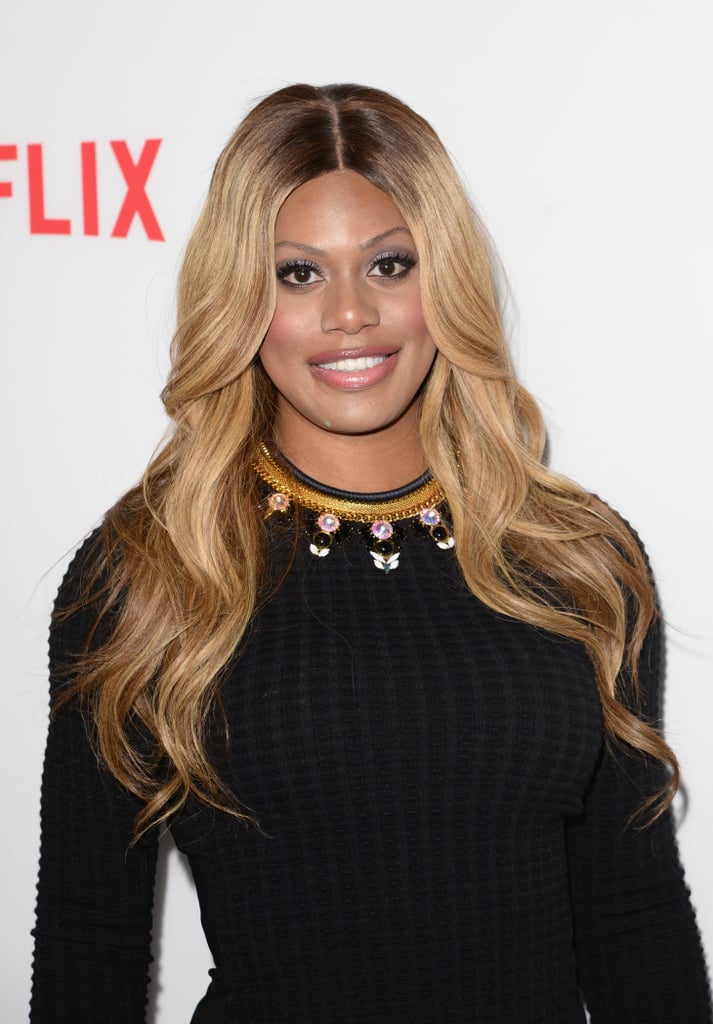 At a panel discussion for Orange Is the New Black, Laverne wore a shimmery blush that accented her flawless cheekbones.
Miley Cyrus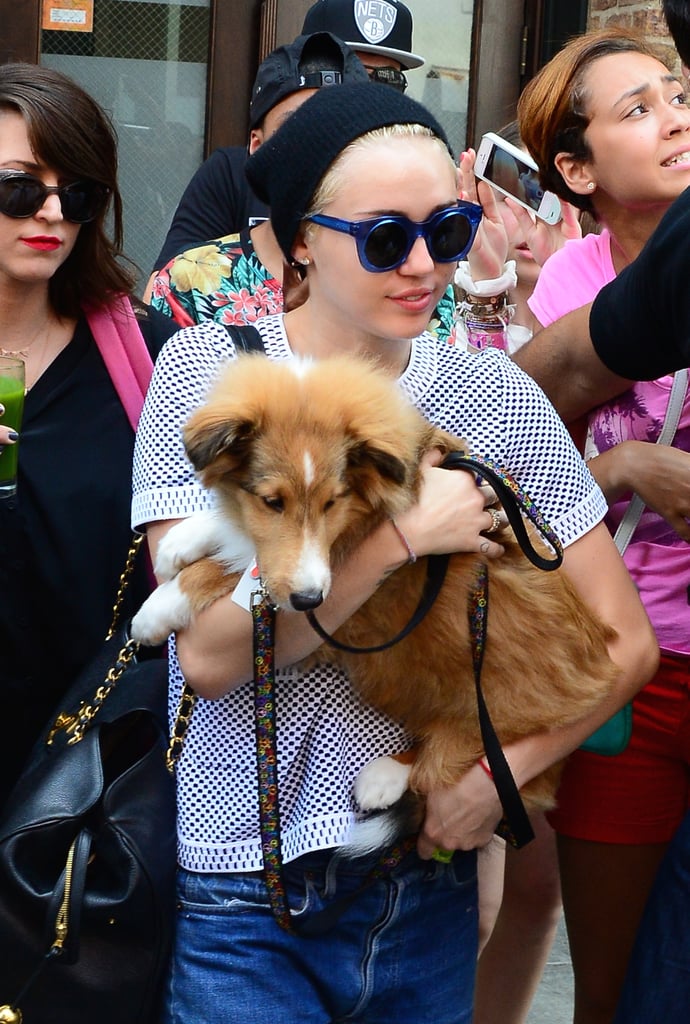 In New York, Miley's bleached-blond locks peeked out from under her beanie, contrasting well with the coat of her furry friend Emu.
Nina Dobrev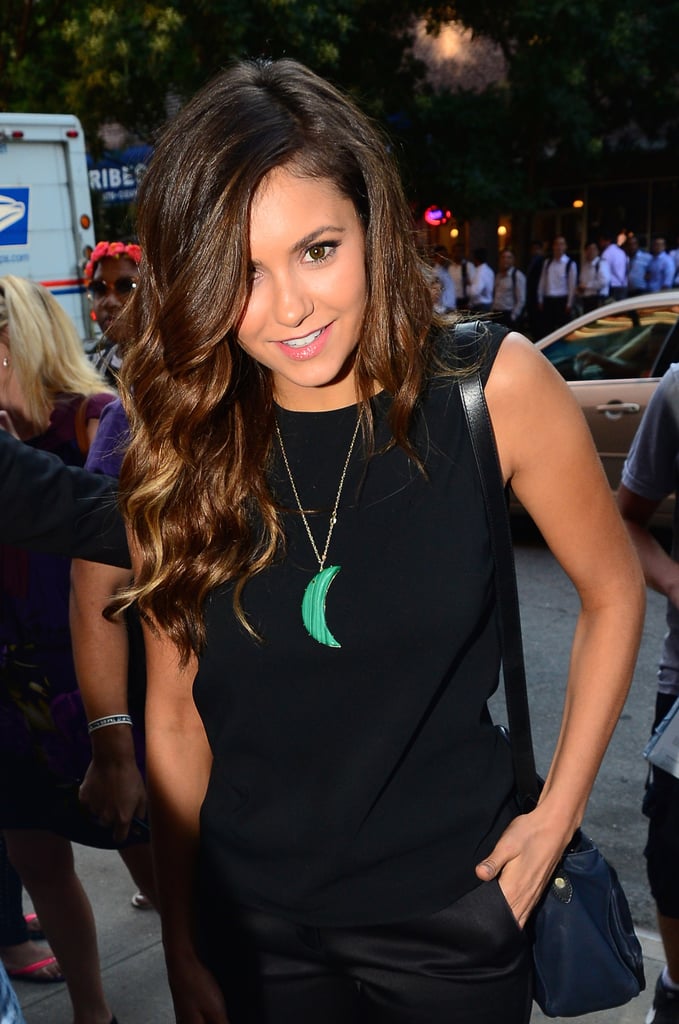 Nina was spotted in New York City with sensuous side-parted waves.
Nicole Richie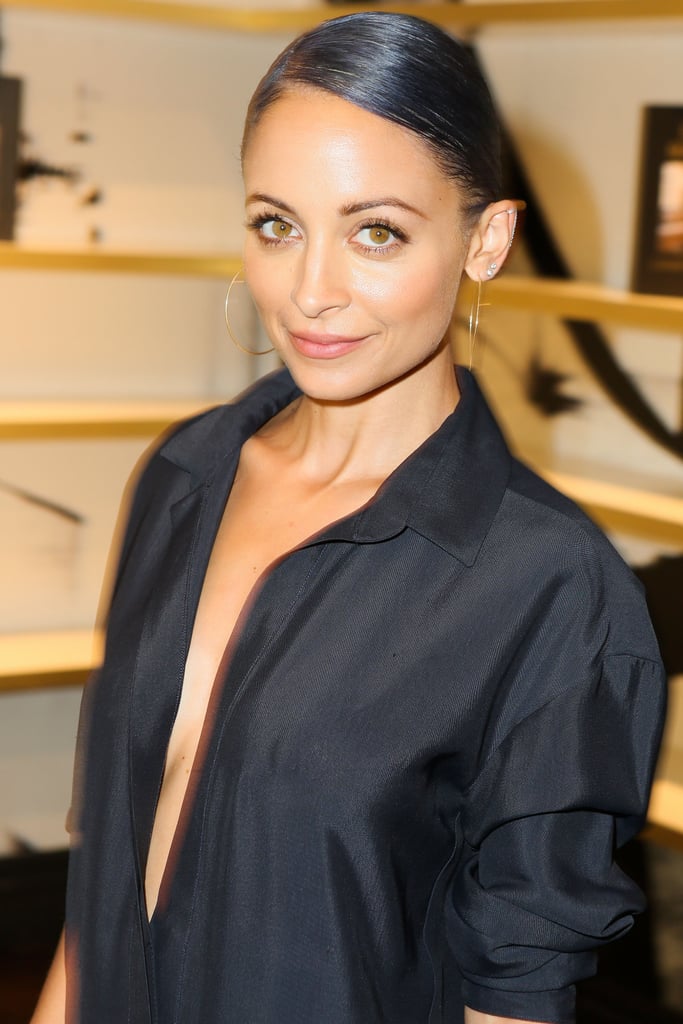 In Los Angeles, Nicole's blue hair appeared muted and nearly identical to the color of her navy top for a chic and unusual match.
Chloë Moretz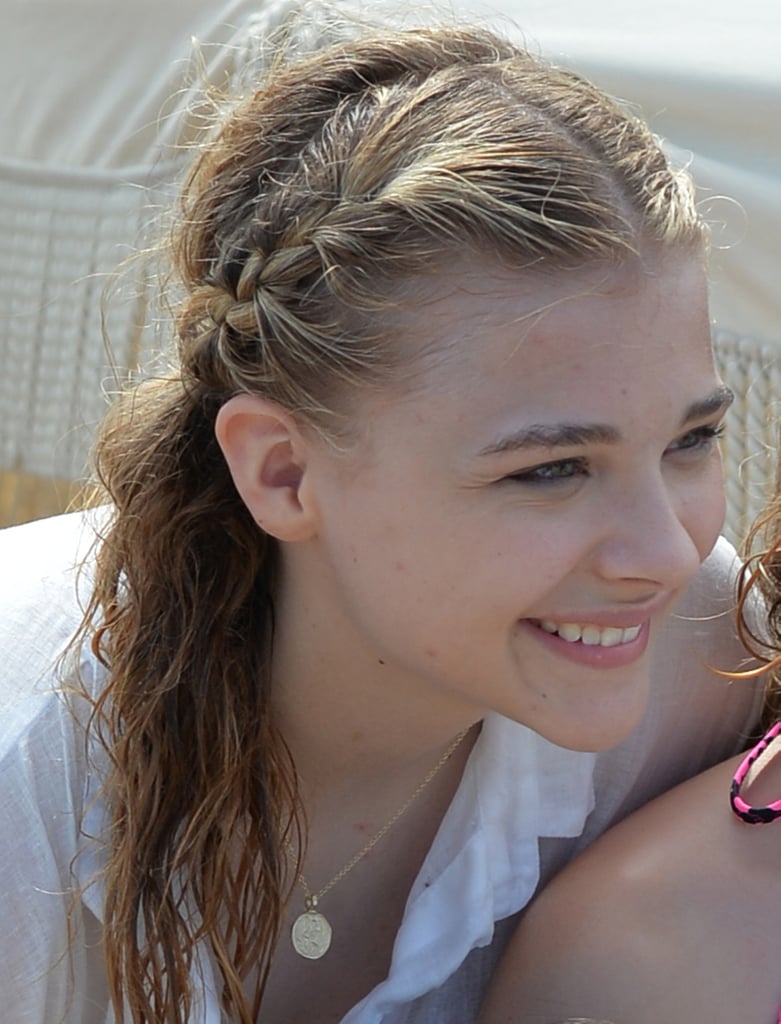 Chloë was spotted in Miami looking mermaid chic with her messy beach braid and tousled wet waves.
Lucy Hale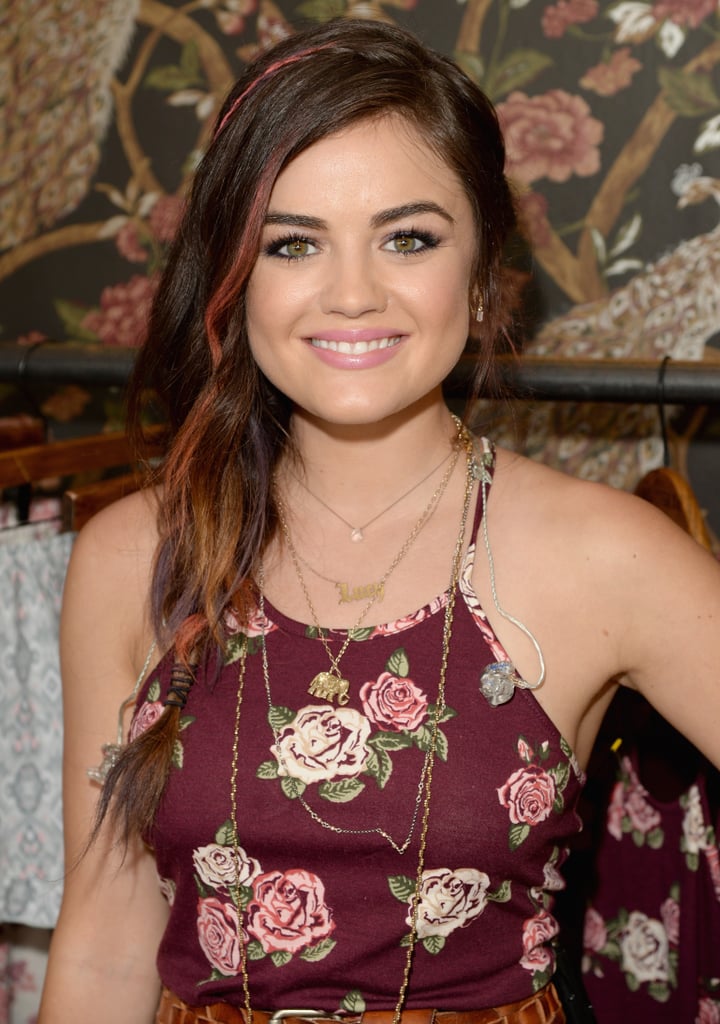 Lucy performed at the Hollister House in Santa Monica, CA, with subtle pink, orange, and purple strands that complemented her green eyes.
Shay Mitchell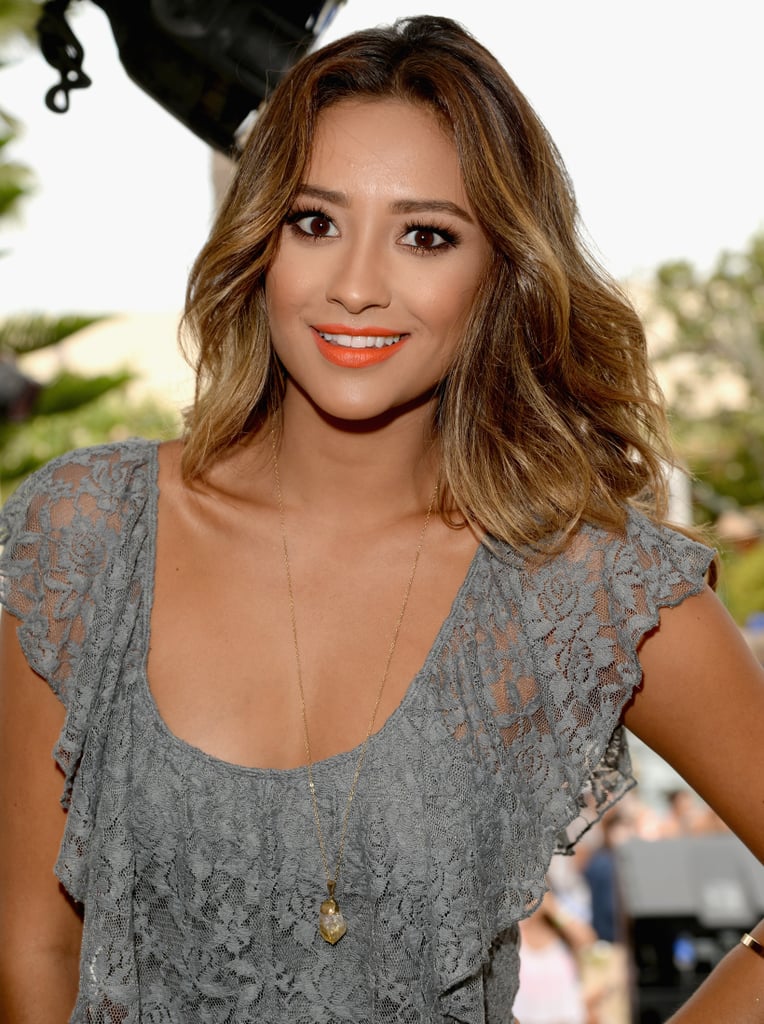 Shay supported her Pretty Little Liars costar at the Hollister House with bronzed skin, a bright orange lip, and a gold daytime smoky eye.
Kate Nash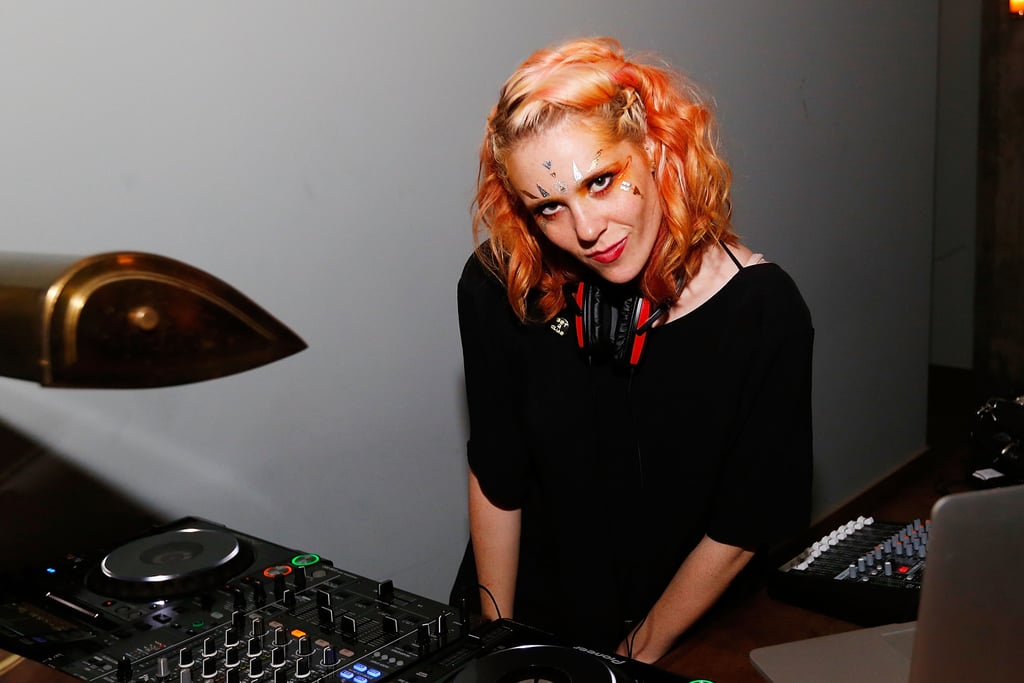 Singer Kate Nash DJ'ed at Soho House Chicago during Lollapalooza with a fiery lob and glittery temporary tattoos.
Megan Fox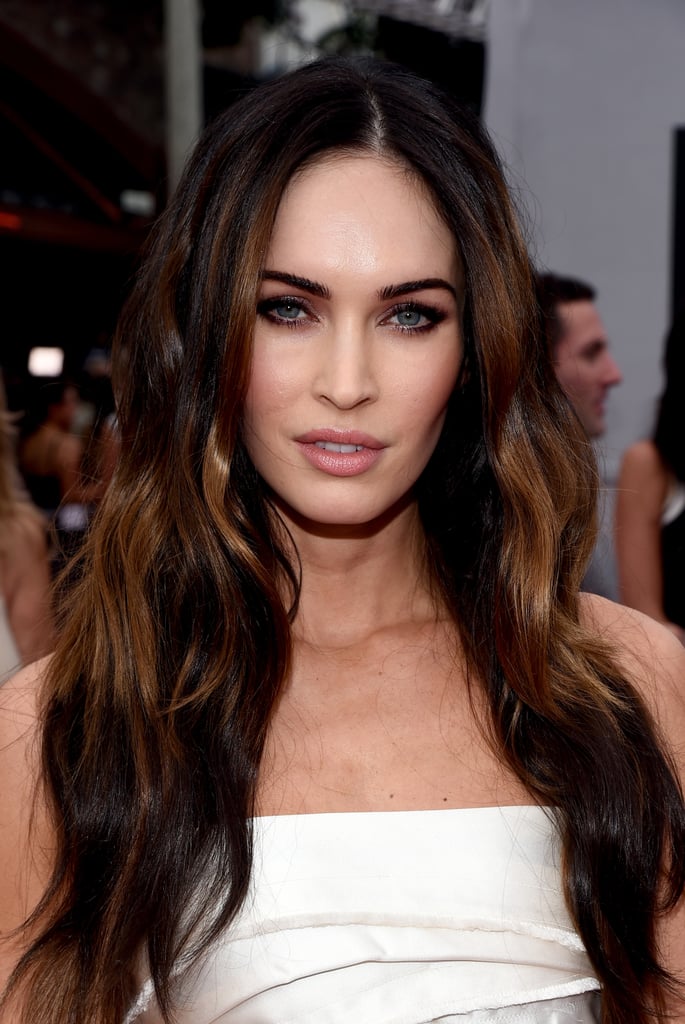 Megan attended the premiere of Teenage Mutant Ninja Turtles with a soft pink lip and long dark locks.
Fergie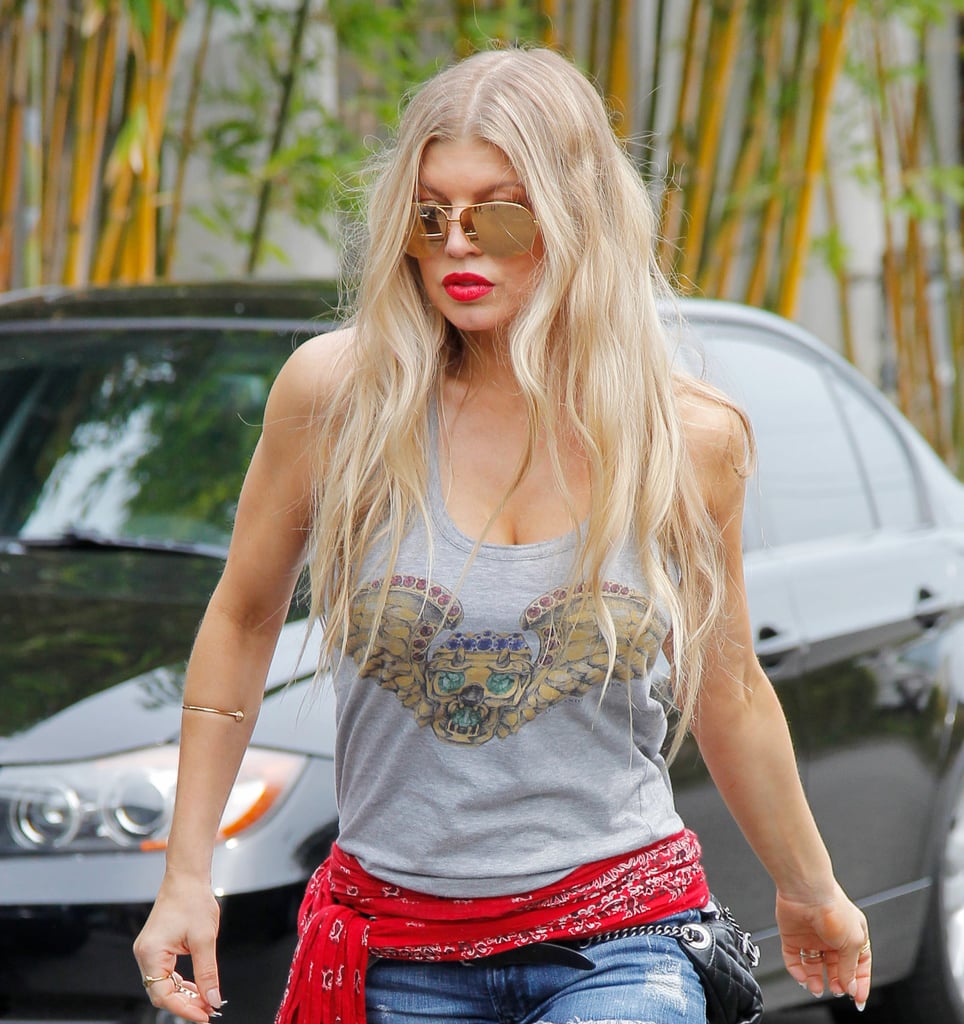 Fergie [7] was spotted in Los Angeles with platinum blond hair that contrasted beautifully with her bold red pout.
Kate Middleton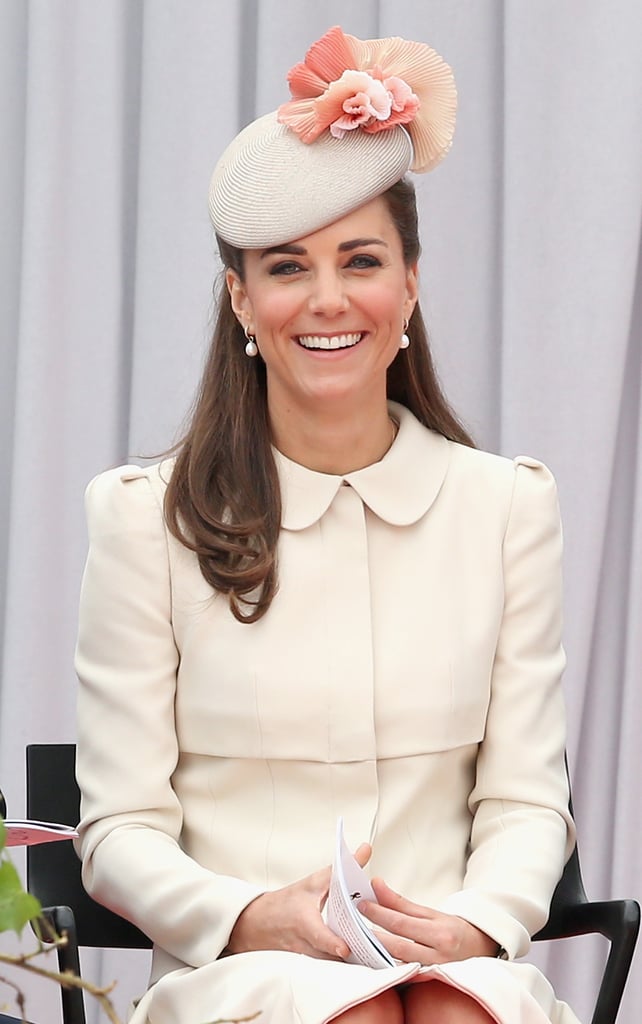 Kate's famous blowout fought her fascinator for attention at a World War I 100 Years Commemoration Ceremony in Belgium.