We've come to the conclusion that Amber Heard can't help but look hot. At a recent magazine launch, the actress added a bright red lip to a little mascara, and suddenly she's smoking! Keep scrolling to see more celebrity hair and makeup from the weekend including Jessica Alba [1] and Angelina Jolie [2].
Source: Billy Farrell Agency [3]
Jessica Alba
For the Social Innovation Summit in New York, Jessica wore her lob-length hair in effortless waves. Her makeup remained subtle for her speaking engagement, but her nails were painted a rebellious red hue.
Amber Heard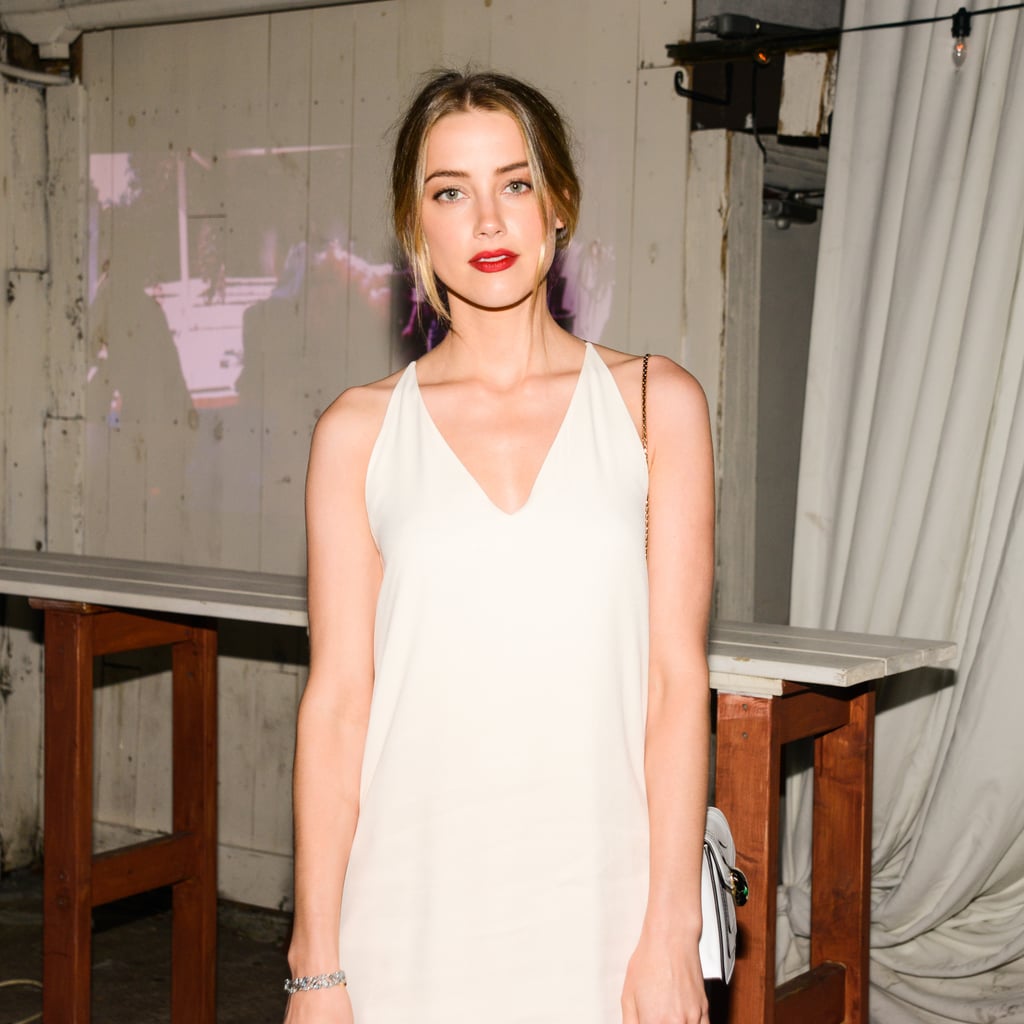 Amber has a way of looking sultry without even trying. Her red lipstick at the Aleim magazine launch was a fiery addition to an otherwise simple beauty look.
Kate Middleton
The Duchess of Cambridge opted for a middle part with her signature blowout at the Grouse Distillery in Scotland.
Emily Blunt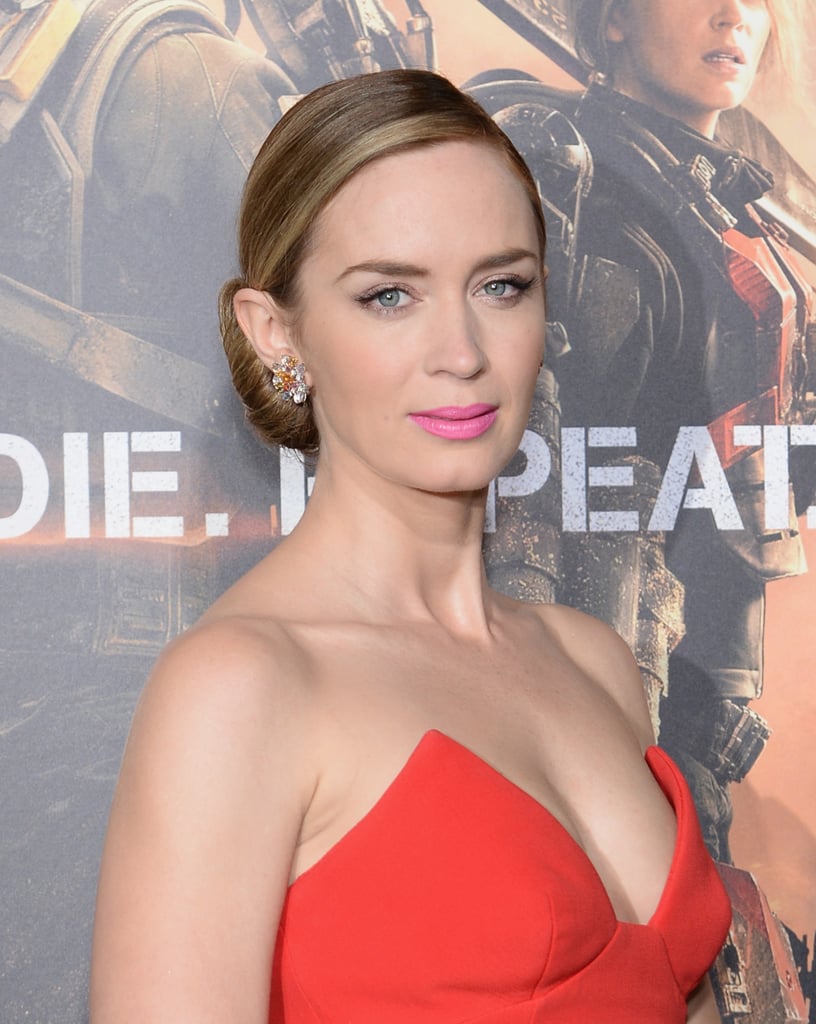 Emily pulled off a colorblock look for the Edge of Tomorrow premiere in NY. On her lips, the actress wore a bubblegum-pink hue, while her dress was a bright cherry red.
Camilla Belle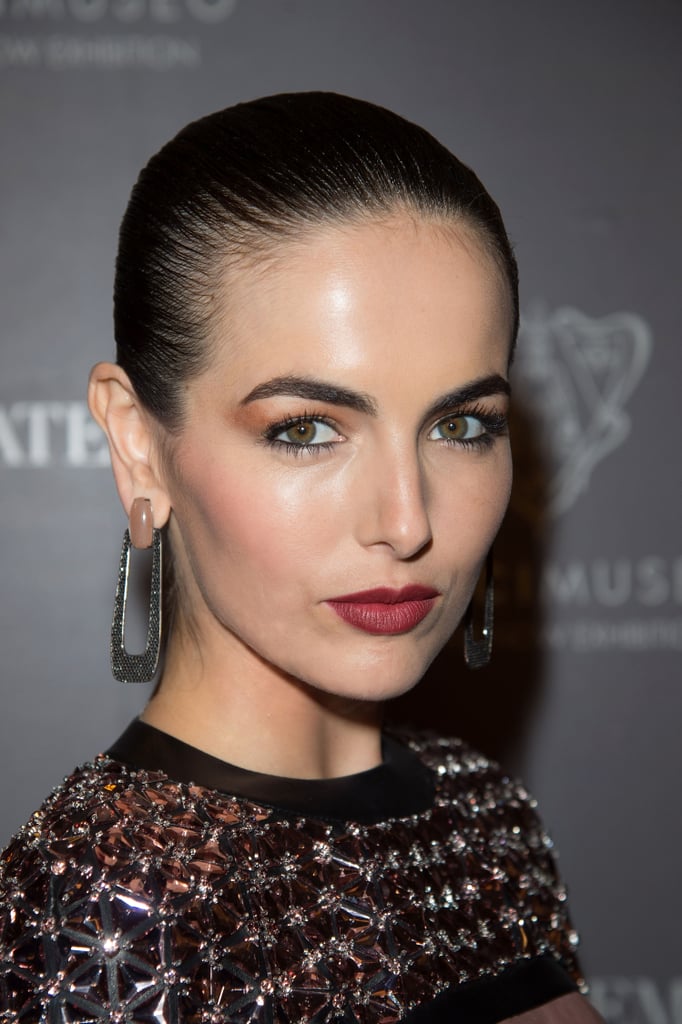 For a celebration of the Gucci Museo exhibit in Brazil, Camilla turned up the heat on her beauty look. She wore a fiery brick lipstick and slicked back her hair into a bun.
Angelina Jolie
At the Maleficent premiere in Hollywood, Angelina opted for a dominatrix hairstyle with a simple ponytail, and her leather strapless dress showed off all her tattoos.
Gwyneth Paltrow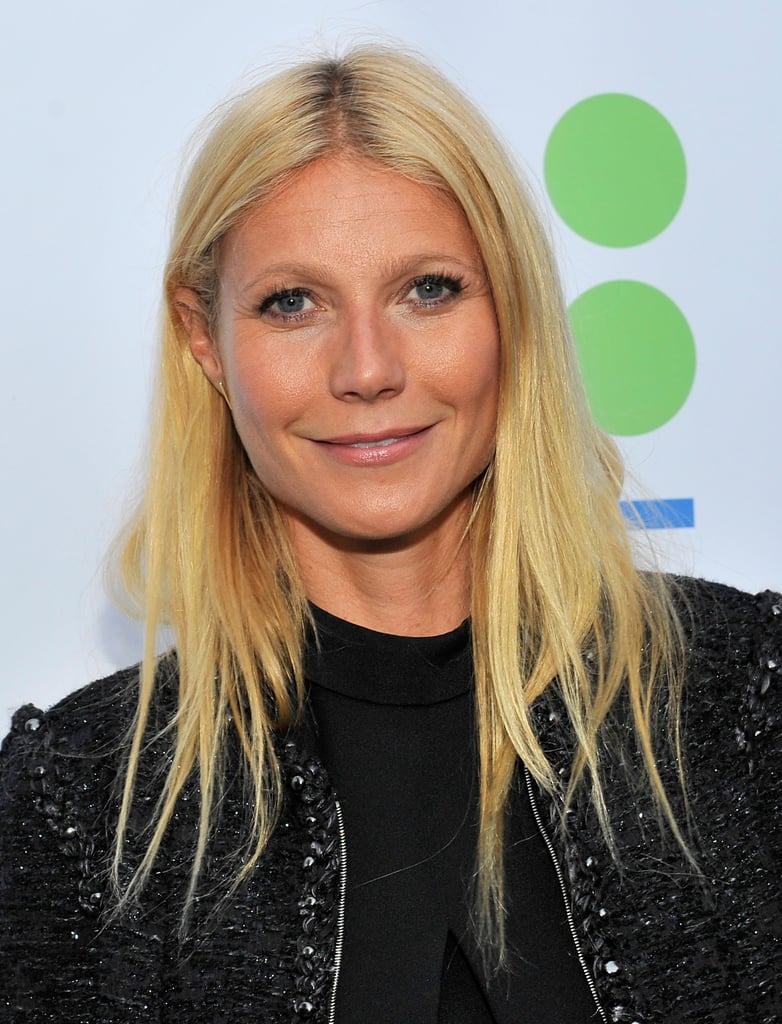 Gwyneth was the ultimate beach babe at the Poetic Justice fundraiser in Santa Monica, CA. She wore very little makeup and let her hair hang naturally tousled.
Emily Blunt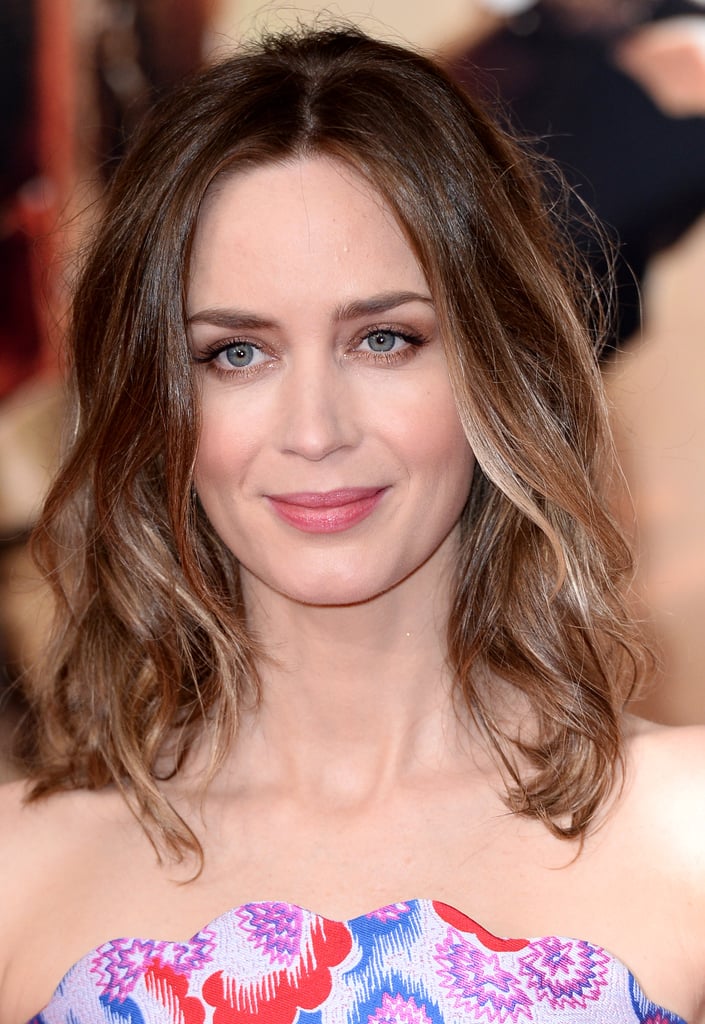 New mom Emily showed us she's still got it at the Edge of Tomorrow premiere in London. She wore her hair in defined beach waves with a pop of pink lipstick.
Camilla Belle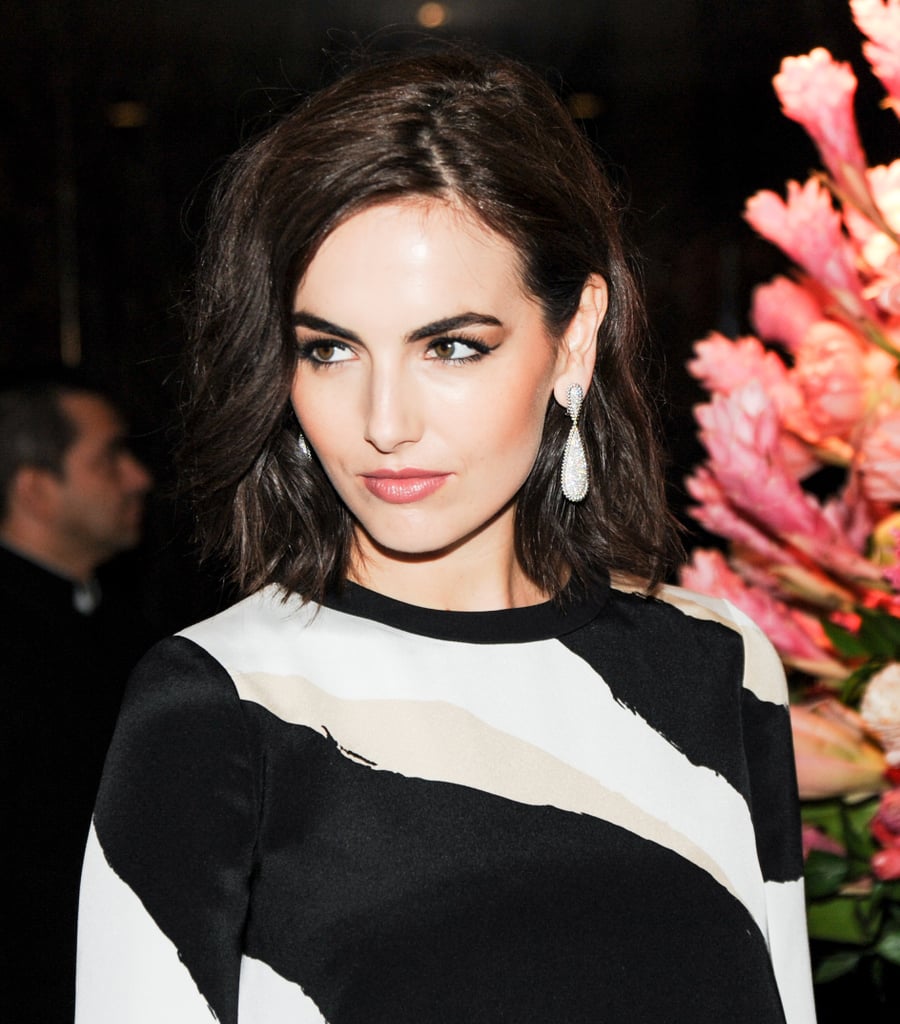 At a private dinner in Brazil, Camilla wore a double-winged makeup look. Her eyeliner was turned up at the ends to underline her angular brown shadow look.
Miley Cyrus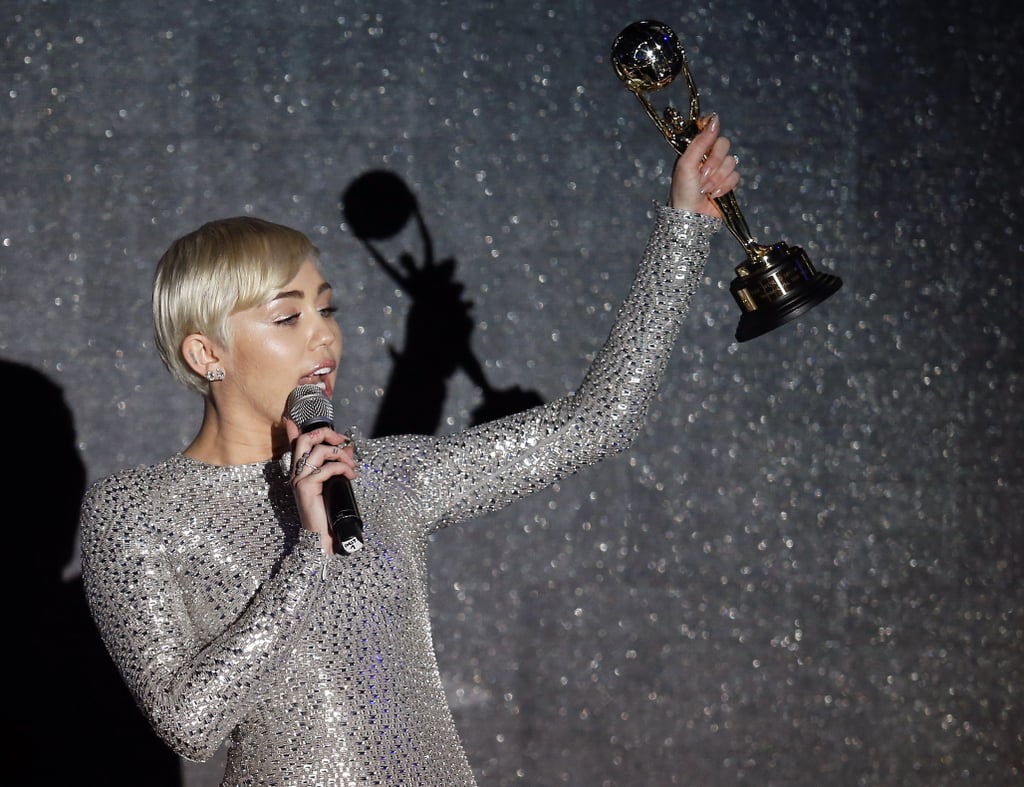 At the World Music Awards, Miley showed off her platinum pixie and accented her silver gown with shimmering shadow.
Uma Thurman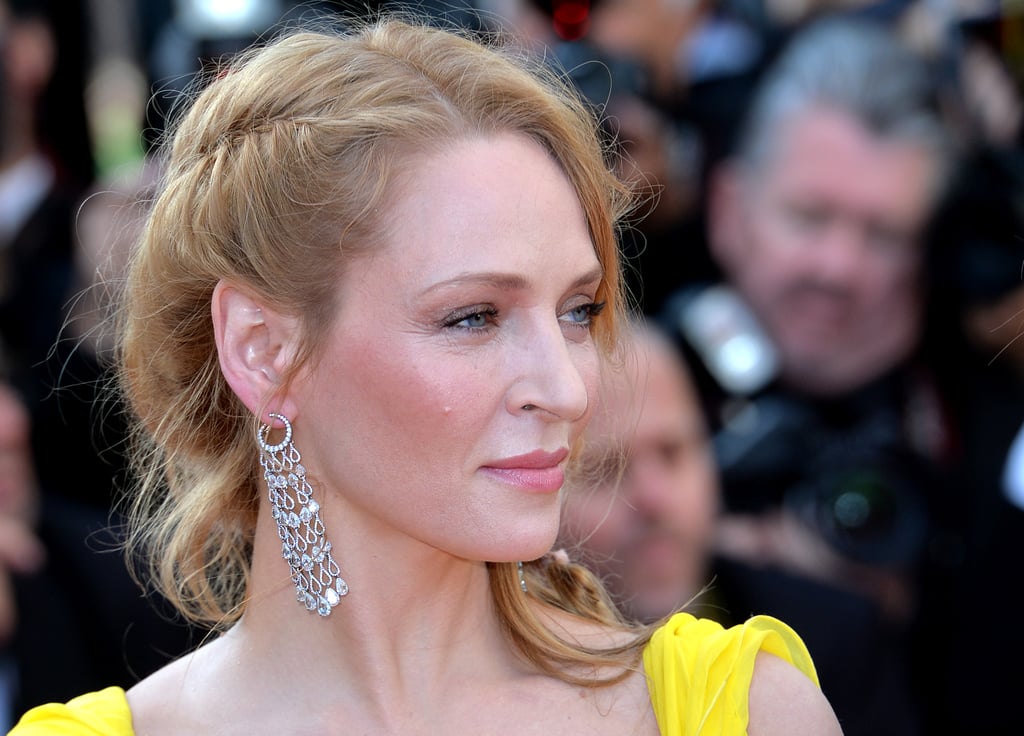 Uma's braid started at her part and snaked around the opposite shoulder at the Clouds of Sils Maria premiere.
Uma Thurman
In back, her style was an intricate mix of curls and twists.
Amanda Seyfried
For the A Million Ways to Die in the West red carpet in London, Amanda pulled her straight hair off to the side and stuck to a makeup palette packed with bronze hues.
Charlize Theron
Charlize let her natural waves reign and swiped on a bright red lip for the London debut of A Million Ways to Die in the West.
Victoria Justice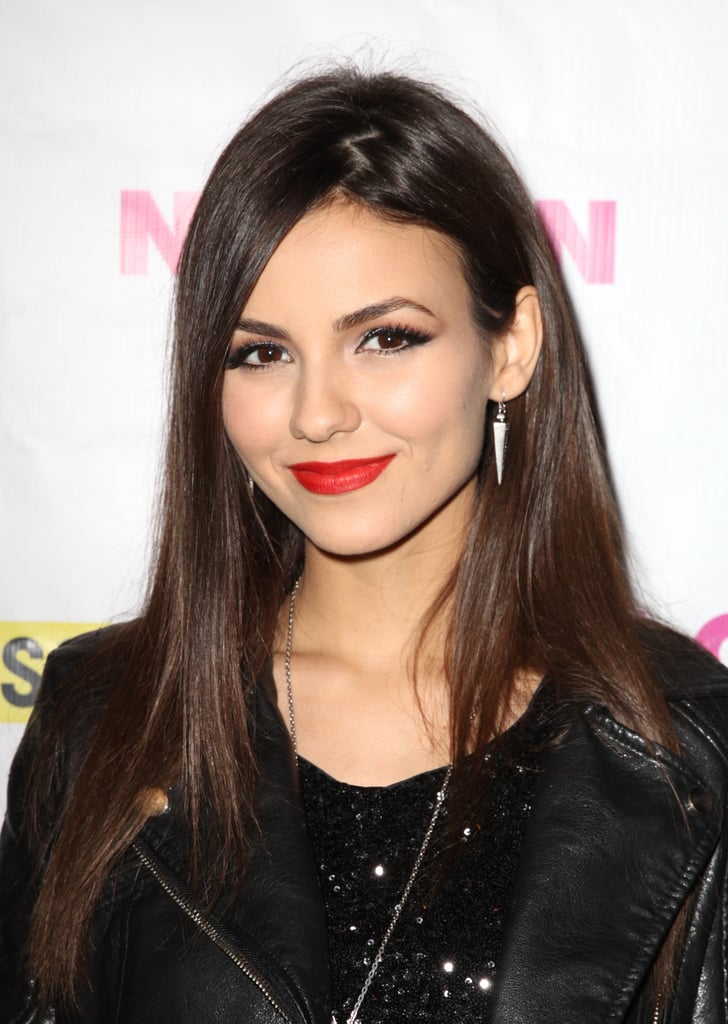 Singer Victoria Justice wore the ultimate rock star beauty look with a winged eyeliner and cherry-red lipstick at the Nylon cover party.