The Best Concealers For Your Skin Issues
Are You Wearing the Right Concealer?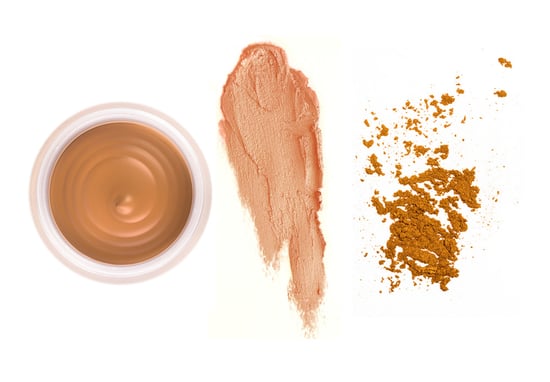 Yes, concealer is made to hide your imperfections, but not all concealers are the same. Different complexion issues require different types of formulas to best enhance your skin. So before you dab away your flaws, find out if you're using the right concealer for your skin issue.
Raised blemish: You can't make the three-dimensional aspect of your raised pimple disappear, but using a matte-finish concealer will help the bump recede into the background of your face. Try MAC Studio Finish SPF 35 Concealer ($18) right on top of your pimple, and then blend out around it to make it fade seamlessly into your skin.
Dark circles: To instantly wake up a tired complexion and mask under-eye darkness, try an illuminating formula. The cult favorite Yves Saint Laurent Touche Éclat Radiant Touch Highlighter ($40) will hide dark circles and give the area a radiant boost with light-reflecting particles.
Scars: The best way to diffuse facial scars is to use a treatment concealer, such as Clinique's Even Better Concealer ($20). Not only will it cover the blemish, but it also includes skin care ingredients to lighten the dark spot over time.
Redness: Apply beauty color theory to your redness woes. A green-colored concealer, like Maybelline Corrector Concealer ($6), will cancel out the redness in your complexion so you can show off a more even skin tone.
Birthmark: Using a thick formula, as with Dermablend's Cover Crème ($35), will allow you to seamlessly blend away any skin imperfections (even tattoos) you'd rather cover up.