The Best Eyeliner Brush
Makeup Brush Breakdown: The Angled Eyeliner Brush
As POPSUGAR editors, we independently select and write about stuff we love and think you'll like too. POPSUGAR has affiliate and advertising partnerships so we get revenue from sharing this content and from your purchase.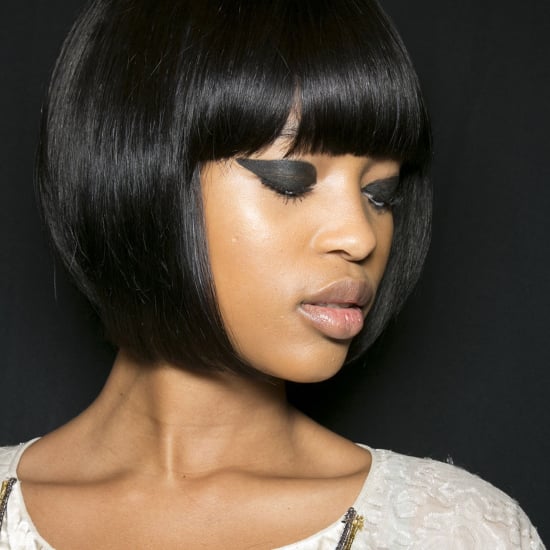 Angled eye brushes are favored by many makeup artists because they help achieve depth, definition, precision, and blendability along your upper lash lines. While seemingly frivolous, these brushes are actually a key tool to have in your collection. Discover everything you need to know about angled liner brushes, along with some of our top product picks, when you read more.
What It's Used For: An angled liner brush is ideal for tightlining your lashes and for creating a dramatic, sweeping cat eye.
What It Looks Like: You'll be able to recognize an angled liner brush immediately thanks to its short, flat bristles that cascade into a slight angle. Pick something with bristles that are stiff with a touch of movement to them. This will keep your line precise, while still allowing for range of motion.
Why You Need It: Liner brushes work well with both powder and pot liners. They're also wonderful for on the go, especially when you're caught without your liquid or pencil liners and you only have some shadow. To use with a powder, dampen the tip of your brush and dip it into your powder. Gently pull your eyelid taught and in small, flicking strokes, drag the brush across your lash line.
Tips and Tricks:
Don't try to knock out your entire line at once. Connecting shorter lines one right after the other will ensure a clean, precise line.
Make sure to rub excess liner off your brush with a makeup-remover wipe after every use. Buildup of liner will keep your brush from working its best.
For a fatter, more dramatic line, flip your brush so the width lays across your lid, not the tip. This will help you achieve a bolder eye look.