Best Fan Brush
Makeup Brush Breakdown: The Fan Brush
As POPSUGAR editors, we independently select and write about stuff we love and think you'll like too. POPSUGAR has affiliate and advertising partnerships so we get revenue from sharing this content and from your purchase.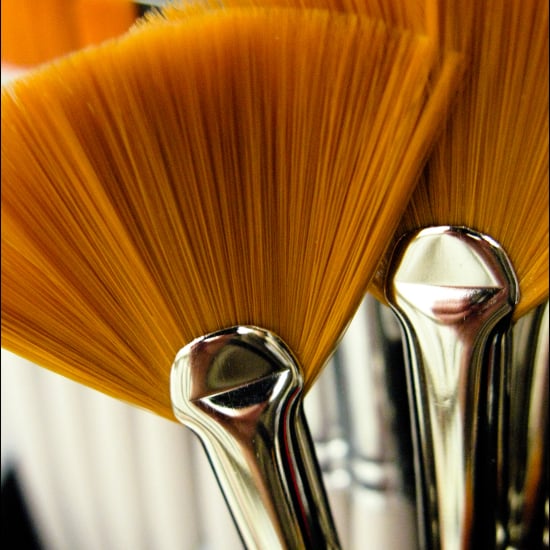 You might look at a fan brush and think why on earth would you even need it. But if you're a little heavy-handed with the powder no matter what you do, this delicate little brush may be your savior. That's not all this little miracle worker can do, though. Find out all you need to know about the fan brush when you keep reading.
What It's Used For: Fan brushes are necessary when you want to pick up just the right amount of powder on your skin for dusting and blending purposes. They're also great for cleaning up your mistakes, like shadow spills. By design, they're meant to "fan" product away, after all.
What It Looks Like: The name says it all: the bristles on a fan brush literally "fan" out. The goal is to find something soft and luxurious, which you can find in natural-bristled options or ones composed of both natural and synthetic hair.
Why You Need It: It can be very easy to overdo it on the blush or bronzer with a regular blush or powder brush, simply because there are more bristles to hold more powder. If you're looking for just a light dusting of product, the fan brush is for you. To use, dip the fan brush into your powder and shake off the excess. Sweep it onto your cheeks, hairline, jawline, or wherever you're looking to get your product.
Tips and Tricks
Lay the brush flat to cover more surface area, which is ideal for blush. Use only the tips of the brush for contouring.
Have trouble applying a mask evenly? Use a fan brush for application to achieve greater coverage with less product.