The Best Glitter For Nail Art
The Best Glitter For Nail Art and What to Do With It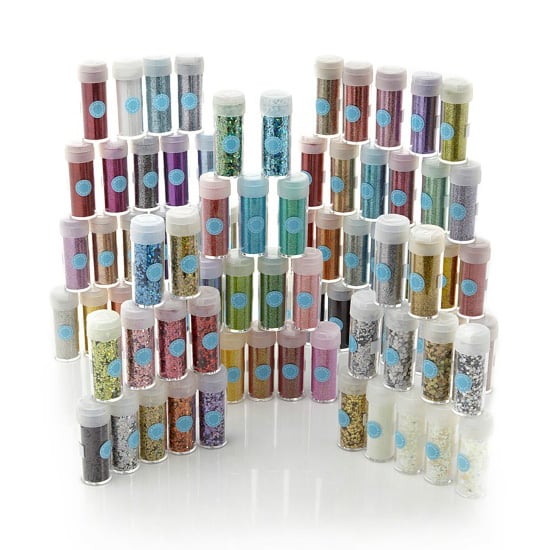 It's easy to add a little glitz to your manicure with a sparkling top coat, but in case you're feeling a little more adventurous, loose glitter is another excellent option. Nail professionals are constantly recommending Martha Stewart Crafts Glitter for its superfine size, range of colors, and variety (think foils, holographic, and more). You can find them at your local craft store, as well as on marthastewart.com. HSN.com also has a great selection of glitter kits for the serious nail art enthusiast. To find out what you can do with loose glitter, read on.
3 Ways to Use Loose Glitter on Your Nails
Create your own top coat: Add a layer of sparkle with your own customized top coat. Pour some of your favorite top coat on a piece of paper, sprinkle in glitter, and polish on top of your fingertips. Use acetone to remove excess glitter on your top coat brush before sealing it back on the bottle.
Ombré manicure: Use a craft brush on wet polish to add a glitter gradient. Try working from your tips down, or reverse it from the base of your nail working up.
Glitter accent finger: Go a little crazy and accent your standard manicure with one full-on sparkly finger. Just apply clear polish, sprinkle with glitter, and seal with a top coat.