The Best Holiday Beauty Gifts 2013 | Video
Gift Guide: The Ultimate Gifts For the Beauty Lover!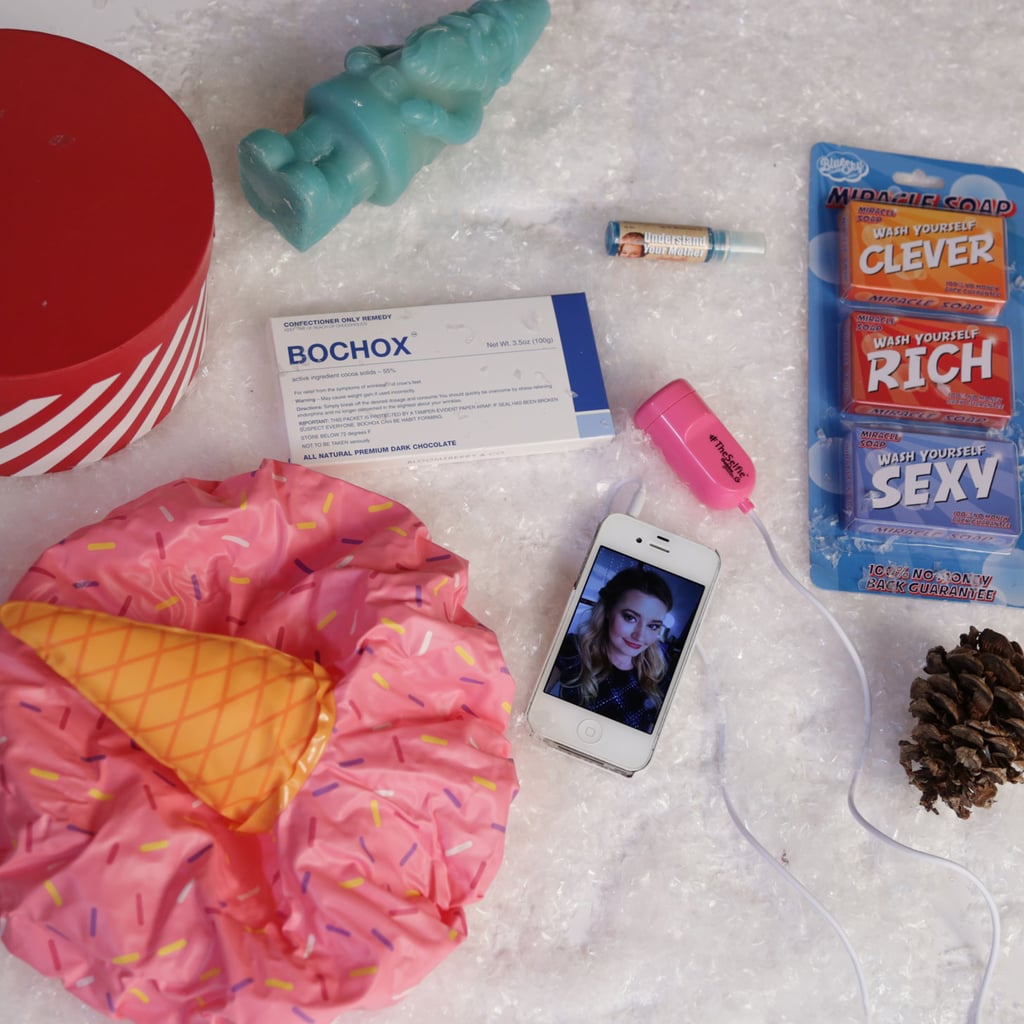 6
This Selfie Gadget Is a White Elephant Exchange Star!
White Elephant gift exchanges are a great excuse to get kooky and find those random, bizarre, hilarious gifts and bring them to the table (or office party). Whether you're just trying to understand your mother — there's a breath spray for that — or want to upgrade your selfie game, these gifts have you covered.
On Kirbie: Shoshanna dress