Ever since Mom OK'd lip gloss in middle school, it's been one of my favorite beauty products. But as I've swapped pencil cases and backpacks for makeup bags and satchels, I've put supershiny glosses aside in favor of more mature, matte-finish lipsticks.
Some say that fluid formulas are making a comeback, and I think it's all thanks to the matte gloss hybrid. Each one glides on like a liquid, but it dries with a sophisticated satin finish. Plus, they're practically semi-permanent: they last through rounds of cocktails [1] or even a steamy snogging session (read one editor's review of wearing this while making out with her boyfriend [2] — seriously!). Scroll to check out some of our favorites.
Aromi Liquid Lipstick in Pink Peonies ($15)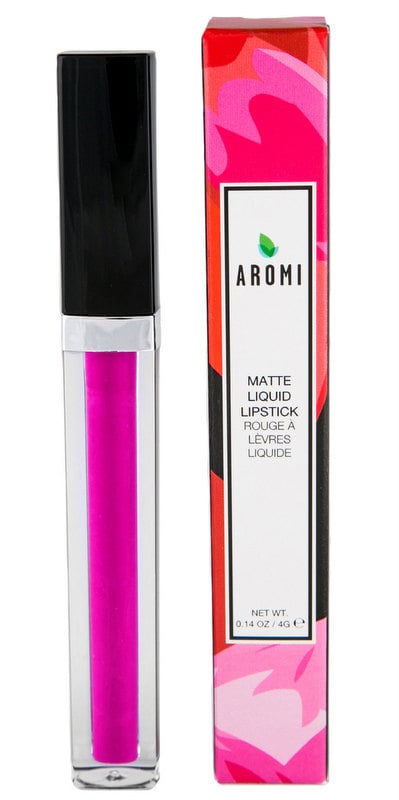 Not only is this bright fuchsia pick from indie brand Aromi [3] eye-grabbing, but it's vegan and cruelty-free, too.
Sephora Collection Cream Lip Stain in Strawberry Kissed ($14)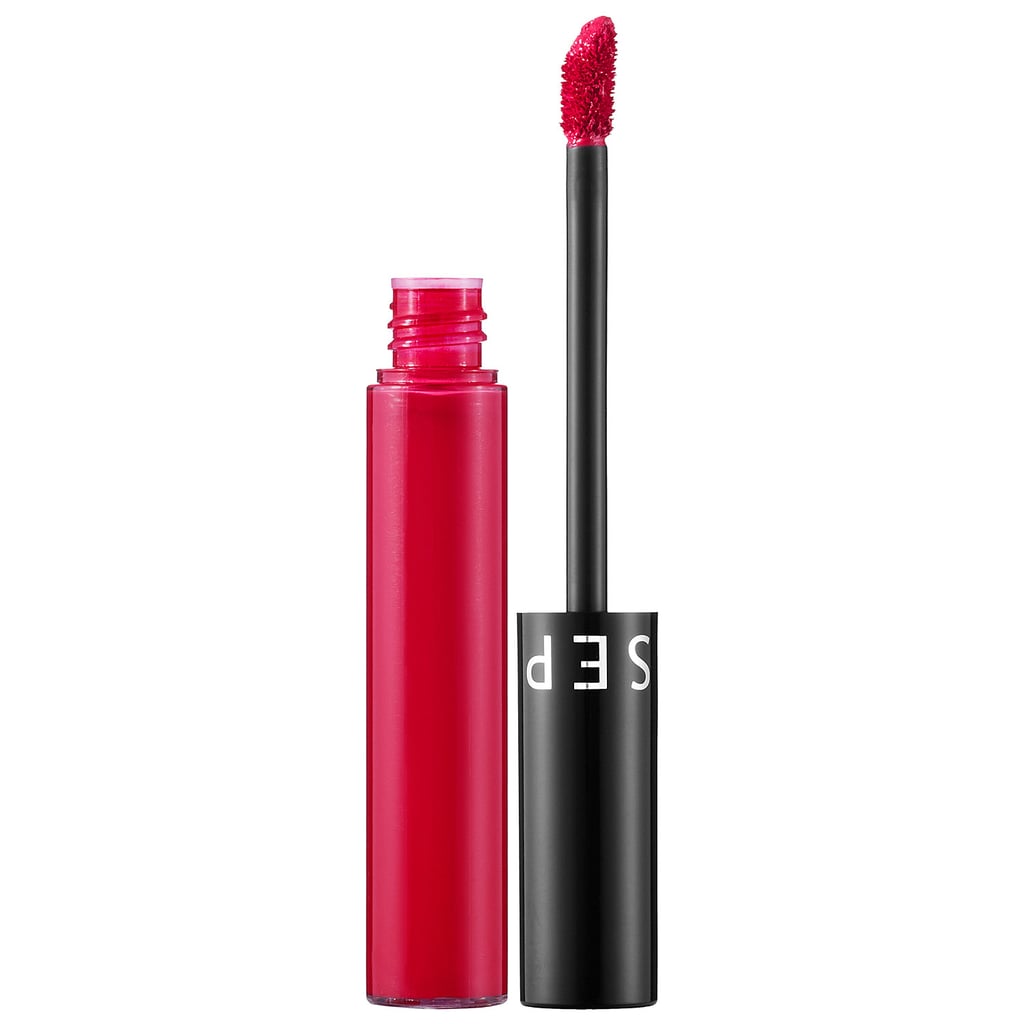 If you're afraid of committing to a full-on matte red, then this pinky hue [4] is a great stepping stone.
Hourglass Opaque Rouge Liquid Lipstick in Rose ($28)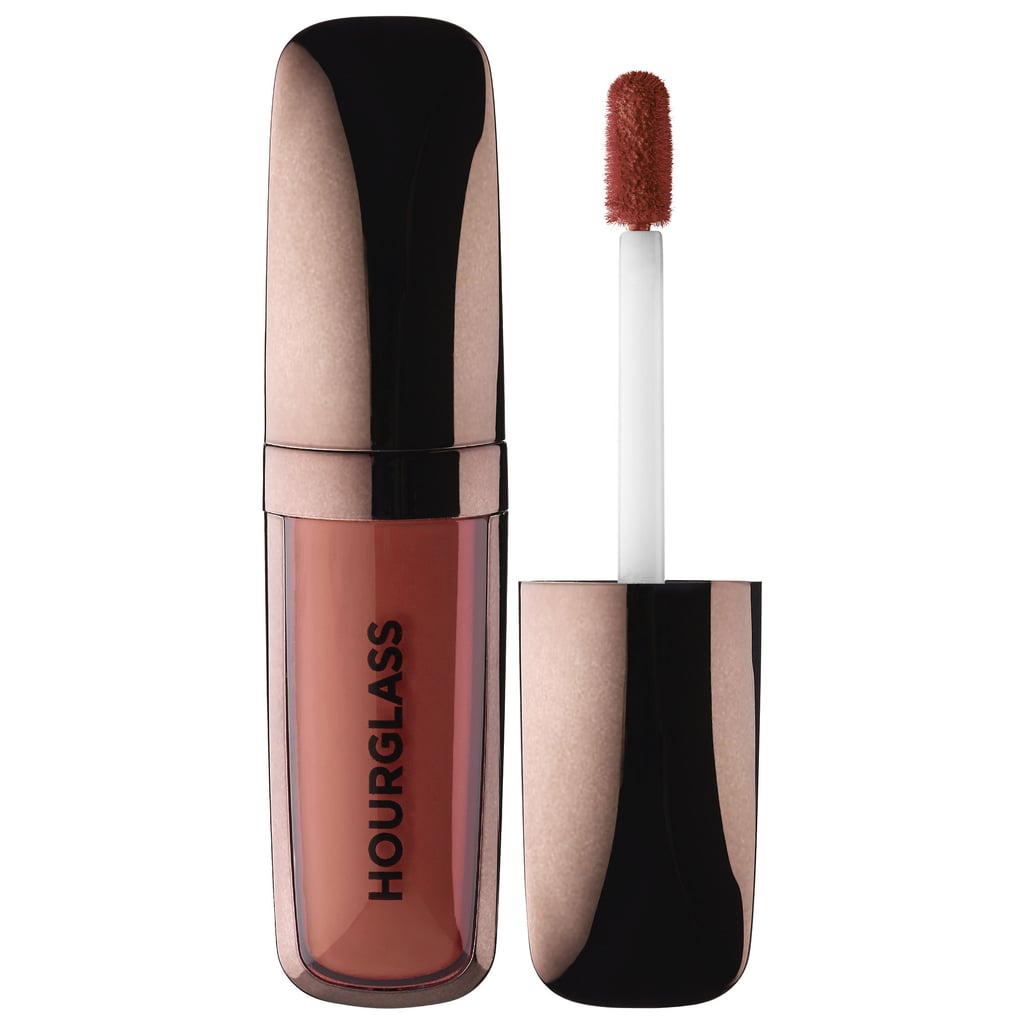 Allow the focus to be on your smoky eye by choosing a dusty rose like this Hourglass stunner [5].
Kat Von D Everlasting Love Liquid Lipstick in A-Go-Go ($20)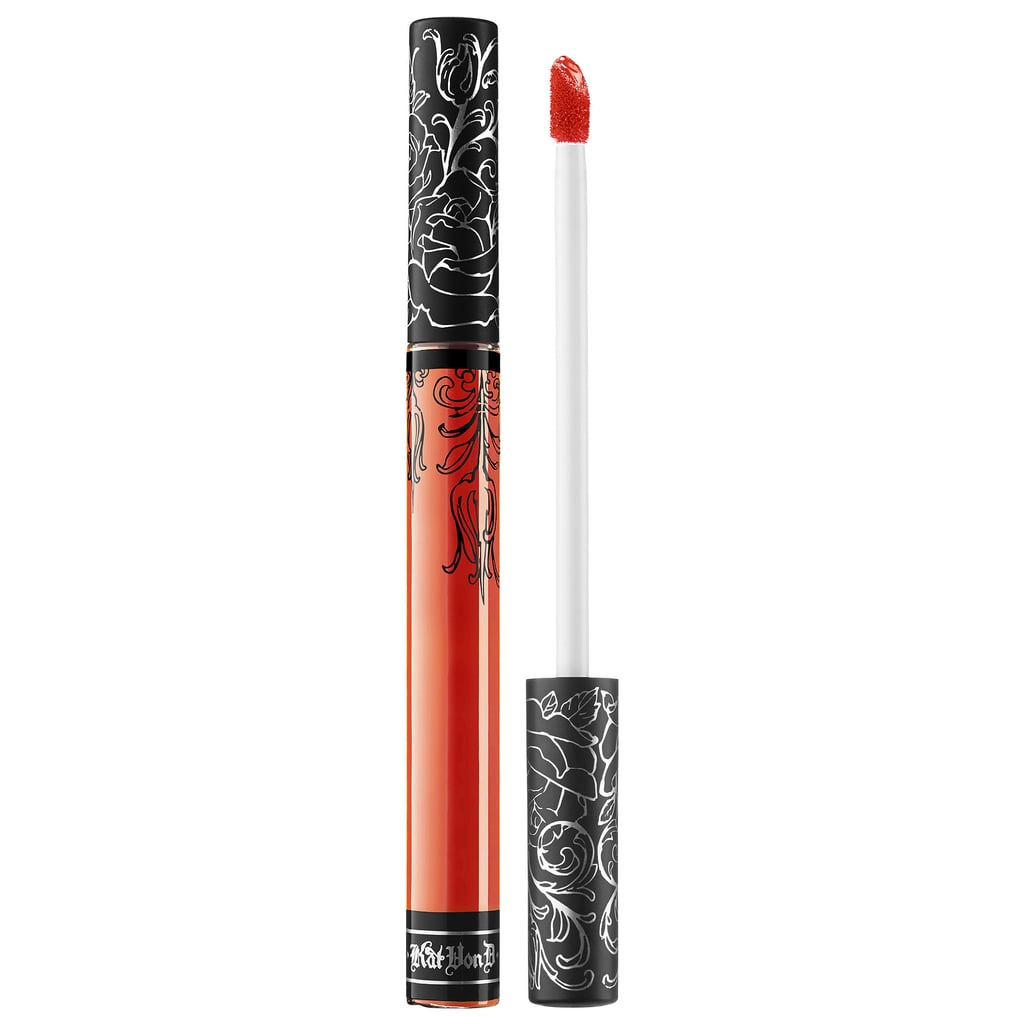 We wouldn't expect anything other than a heavy-duty, shocking shade [6] from talented tattoo artist Kat Von D.
Stila Stay All Day Liquid Lipstick in Beso ($24)
You'll be in charge from the boardroom to the bedroom when you wear this sexy, power-pout hue [7].
NYX Cosmetics Soft Matte Lip Cream in Stockholm ($6)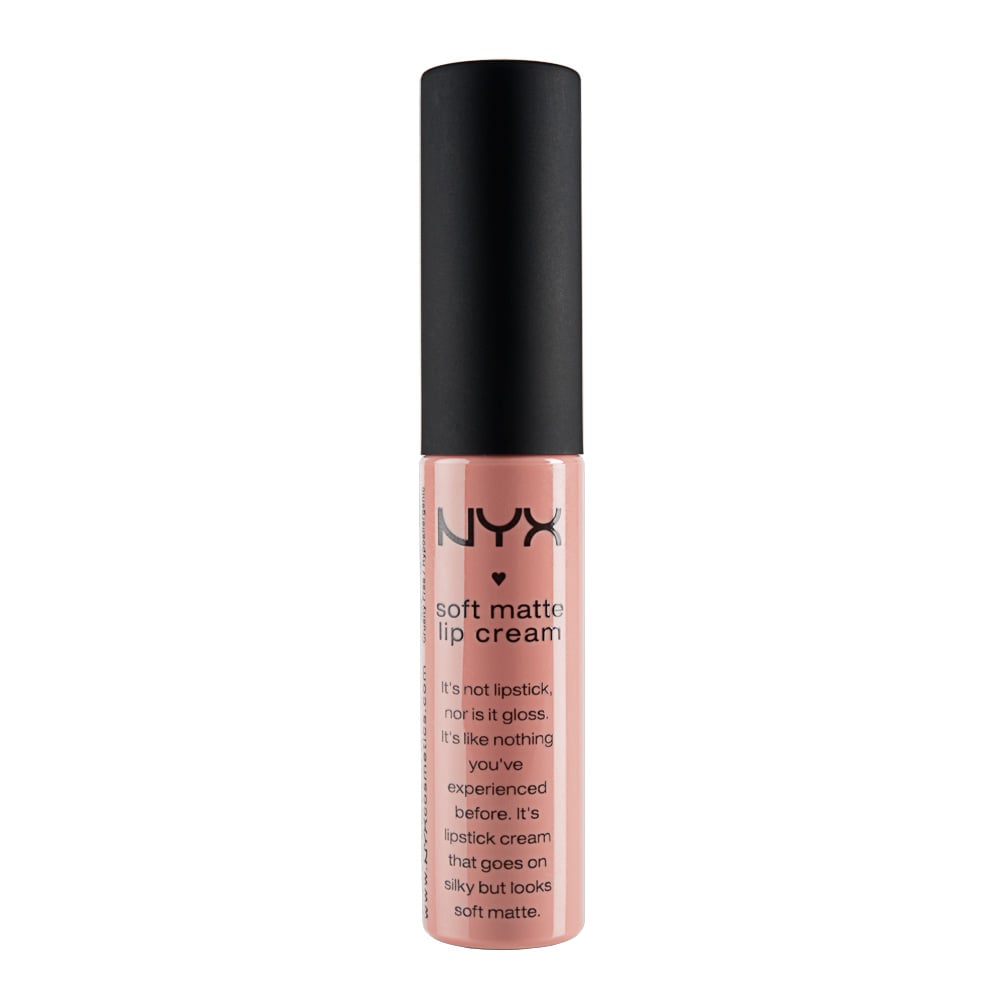 NYX is a favorite of makeup artists and moms alike [8] for both its long-wear formula and wallet-friendly price. This neutral hue looks beach ready with a tan.
Anastasia Beverly Hills Liquid Lipstick in Paint ($20)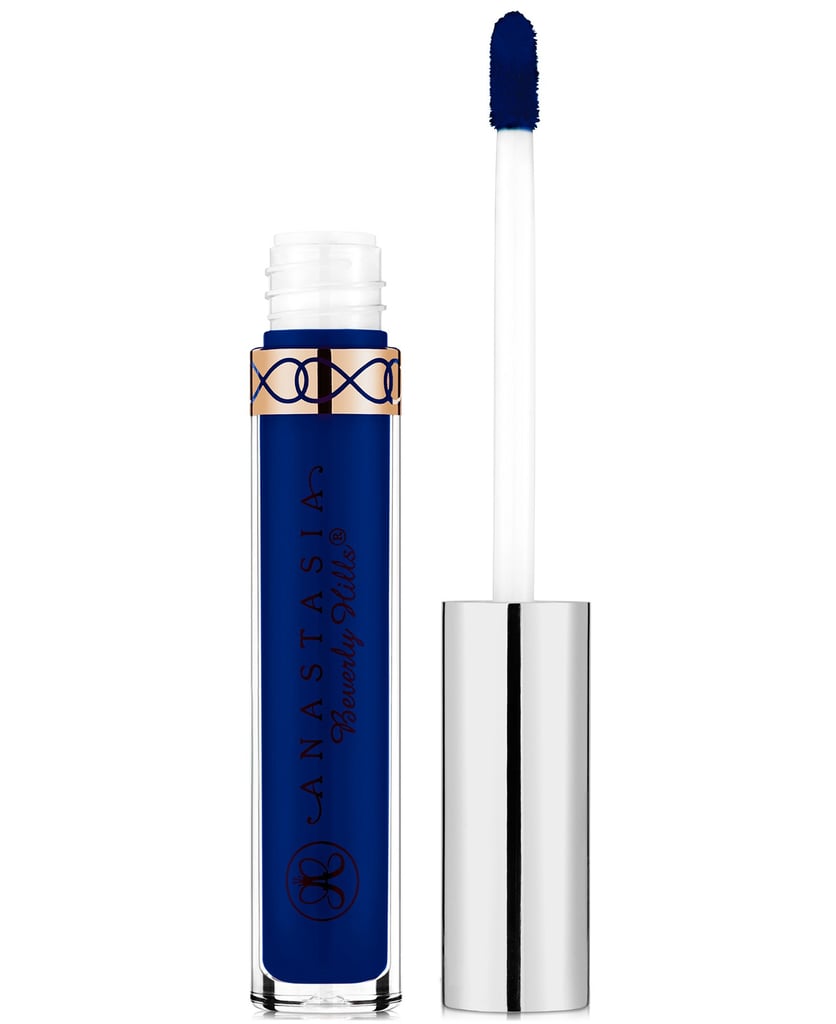 If you're looking to break beauty norms with your lipstick hue, try a shimmering matte sapphire [9] like this one from Anastasia Beverly Hills. Kylie Jenner is a fan [10]!
Laura Mercier Paint Wash Liquid Lip Colour in Fuchsia Mauve ($28)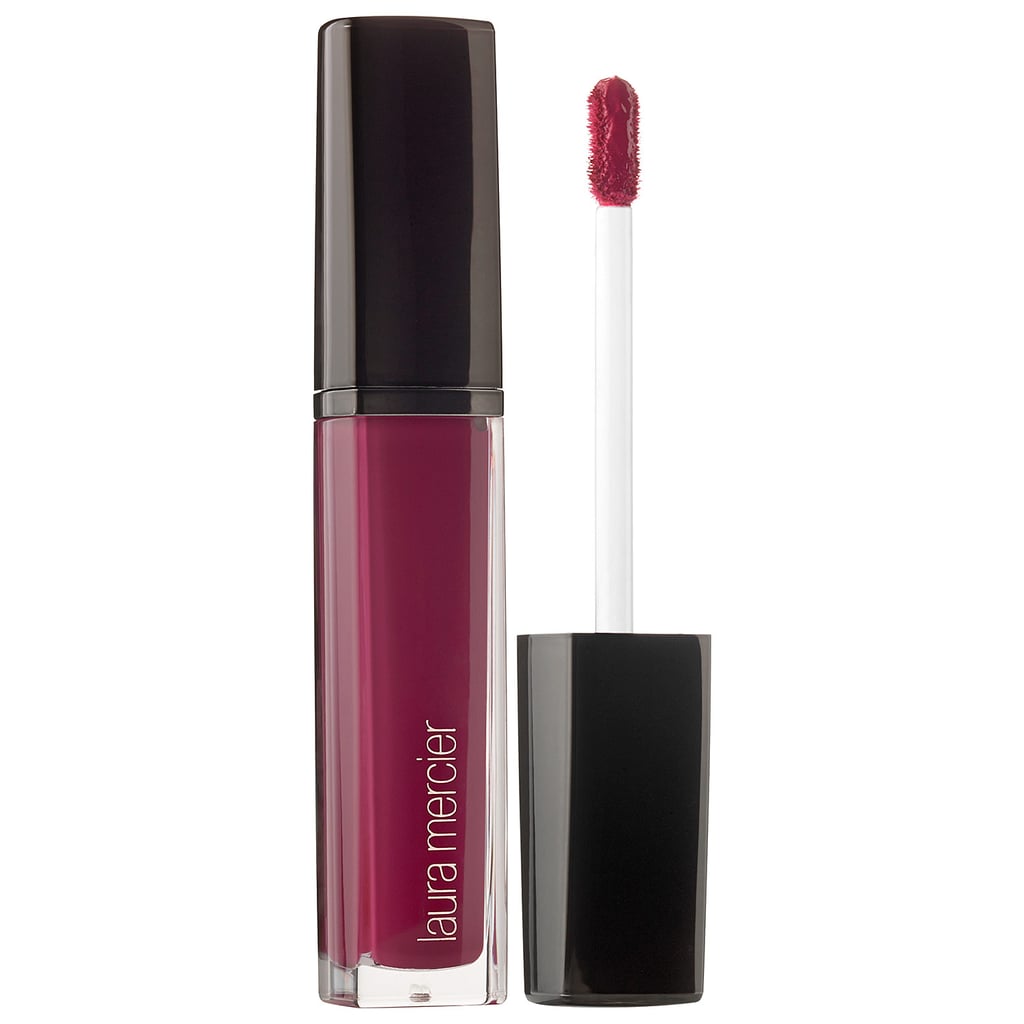 Skip a traditional red lip this holiday and sport this rich berry hue [11] — it flatters all skin tones.
Bite Beauty Cashmere Lip Cream in Moscato ($28)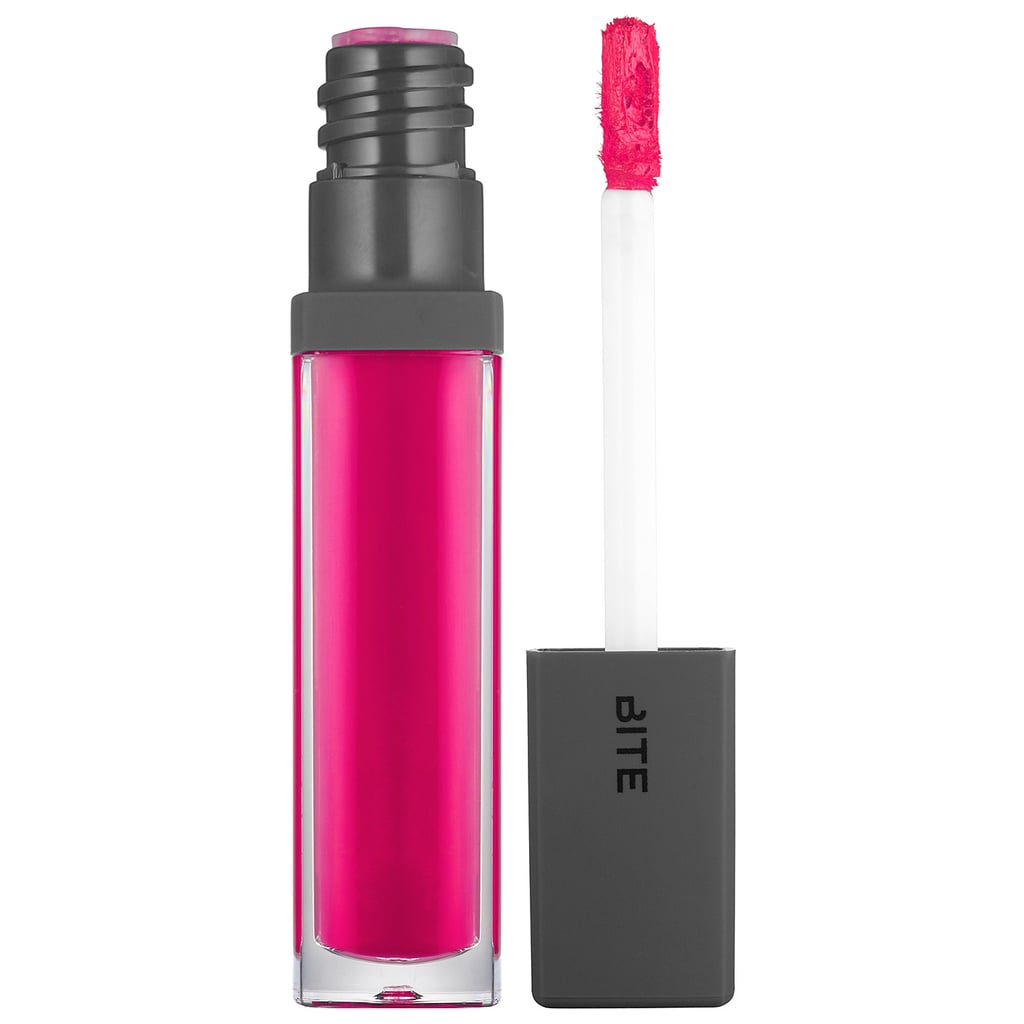 If you're looking for a bright pink that Nicki Minaj would envy, you need this vibrant shade in your stash [12].
Coloured Raine Matte Lip Paint in Soul ($17)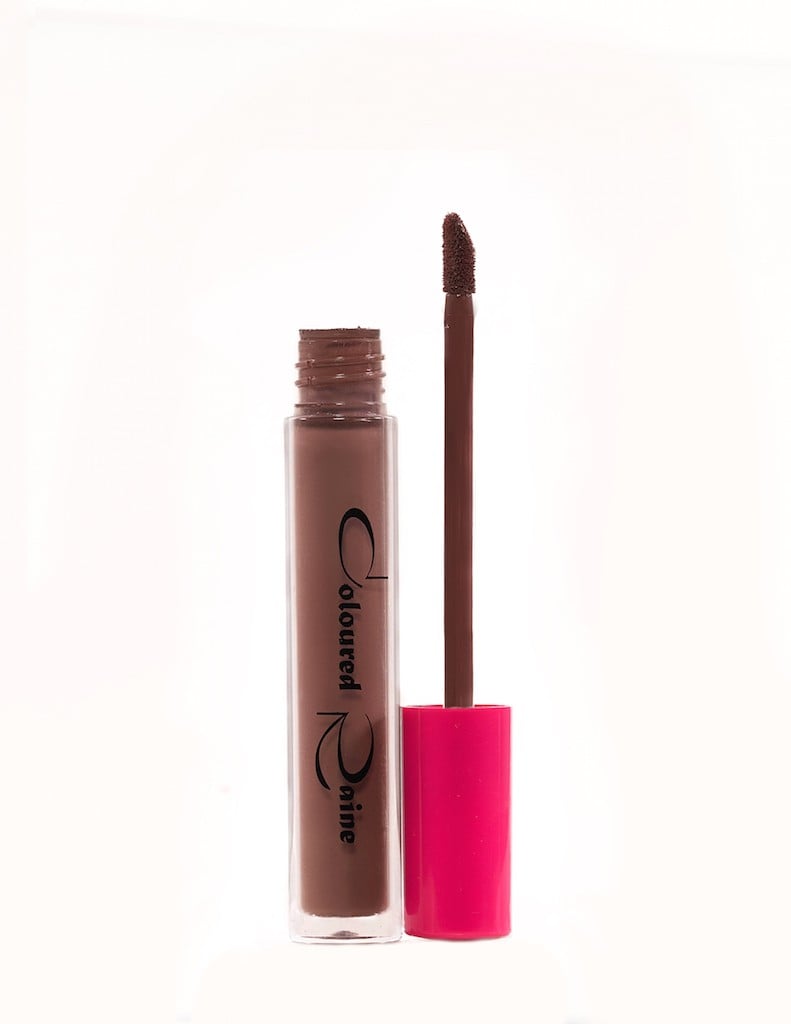 Coloured Raine is a favorite of many makeup artists of Instagram, and with good reason — its lip products are intensely pigmented, making a super asset for your next selfie. Try this unusual grungy shade of gray [13].
Ciaté London Liquid Velvet Matte Lip Slick in Swoon ($19)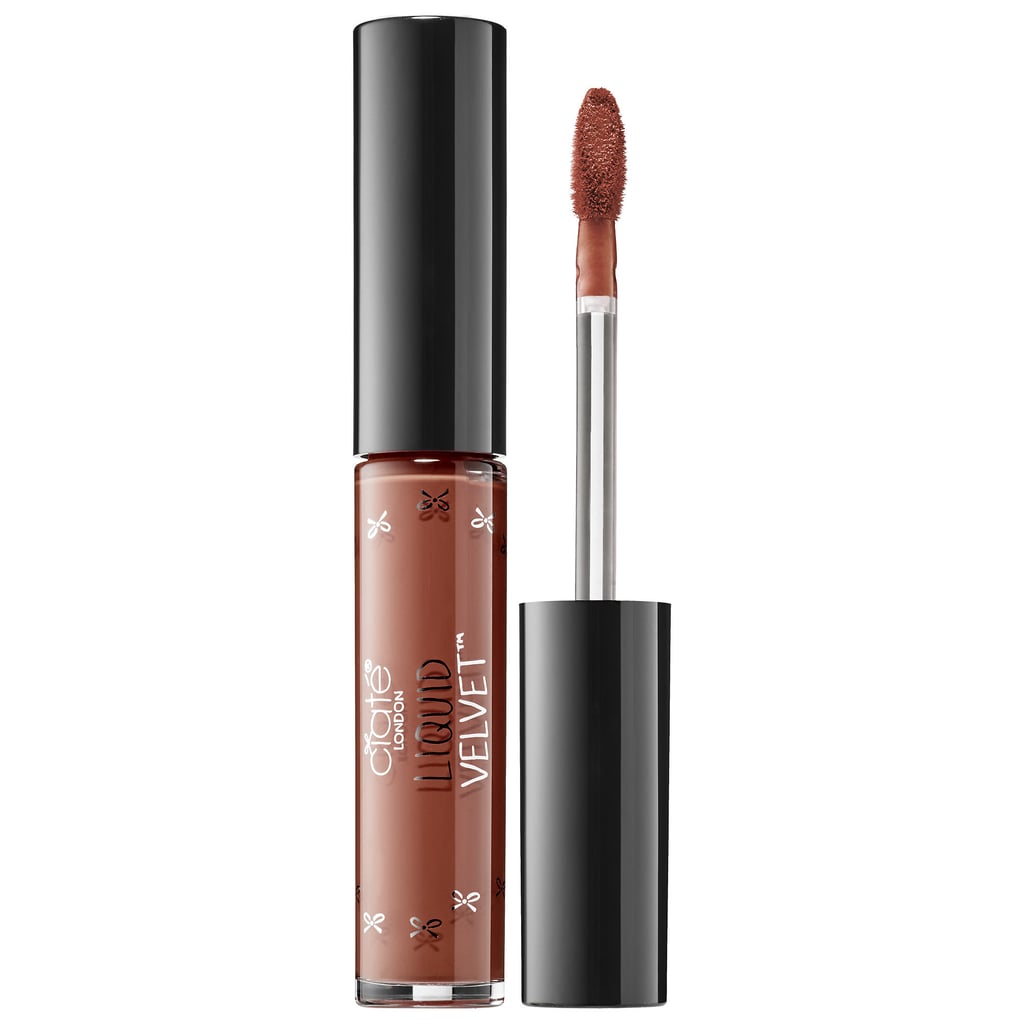 Once this silky nude lip color [14] dries, you'll be able to eat, drink, and chat for hours without seeing the slightest hint of wear.
Giorgio Armani Lip Maestro in #507 ($36)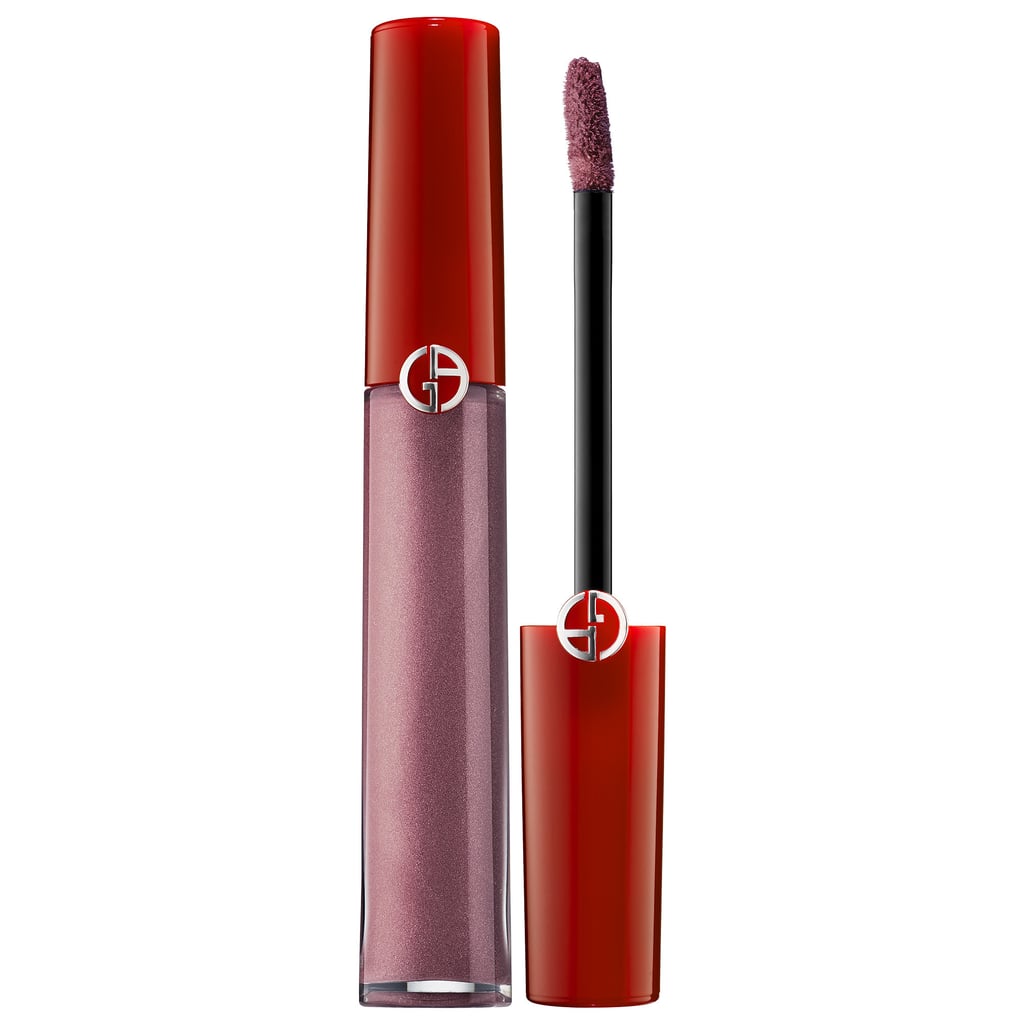 If you're looking for a funkier alternative to your standard neutral options, slick on this gold shimmer-studded lavender lip color [15]. The shade is edgy but still ultrawearable — even to a conservative office.
Colourpop Ultra Matte Lip in LAX ($6)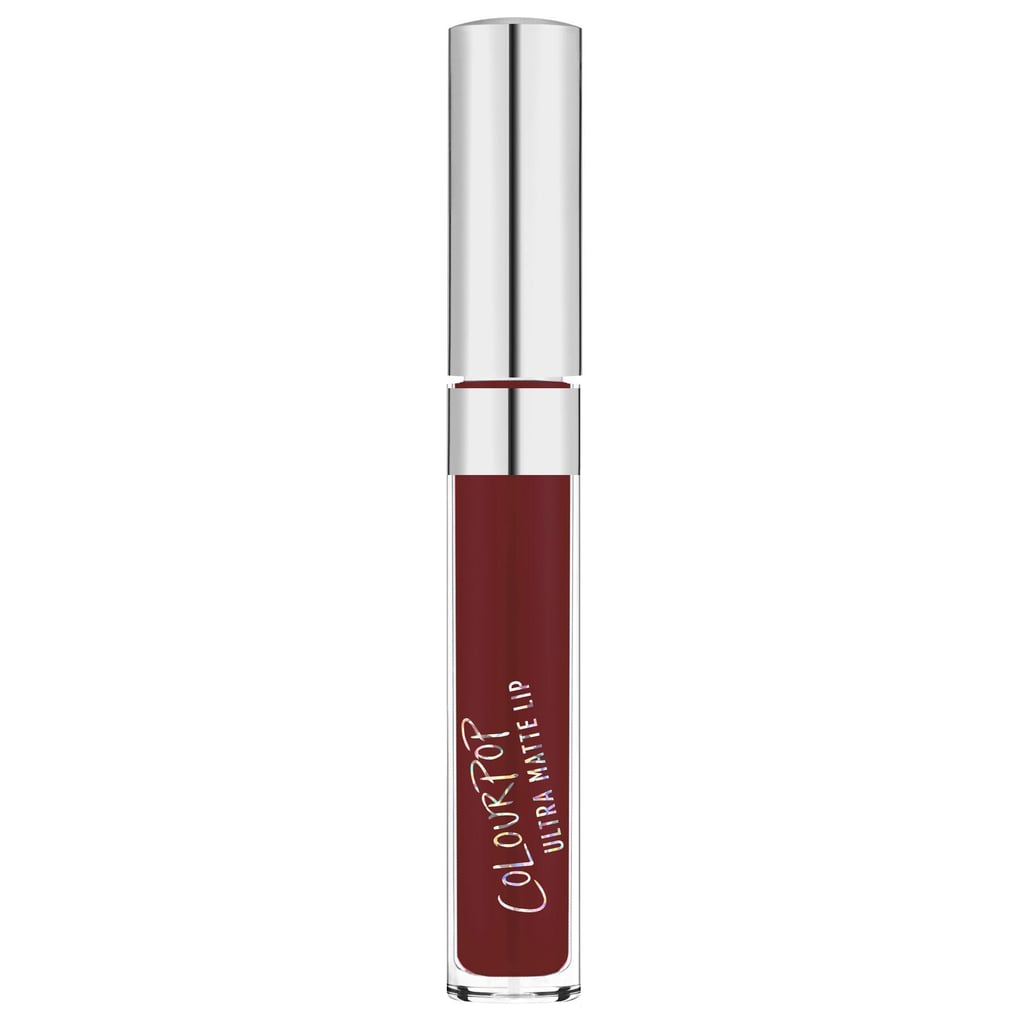 Not only is this raspberry chocolate hue [16] incredibly affordable, but it also looks chic on a wide range of complexions.
Lancome L'Absolu Rouge Velours Liquid Matte Lipstick in De Peche ($30)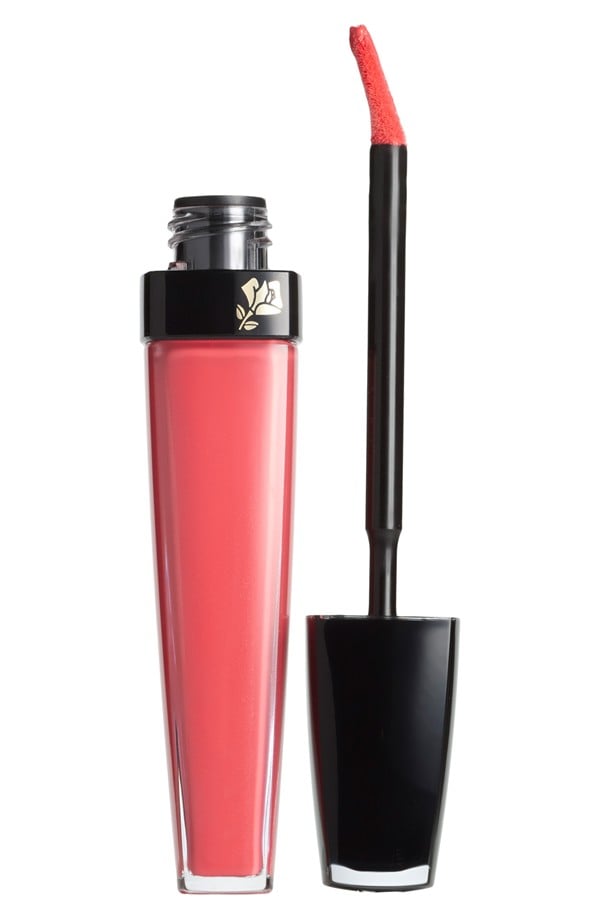 Pair this sweet coral shade [17] with a flick of eyeliner and some tousled beach waves for an easy everyday look.