The Best New Cloth Facial Masks
Discover the Latest (and Greatest) in Cloth Facial Masks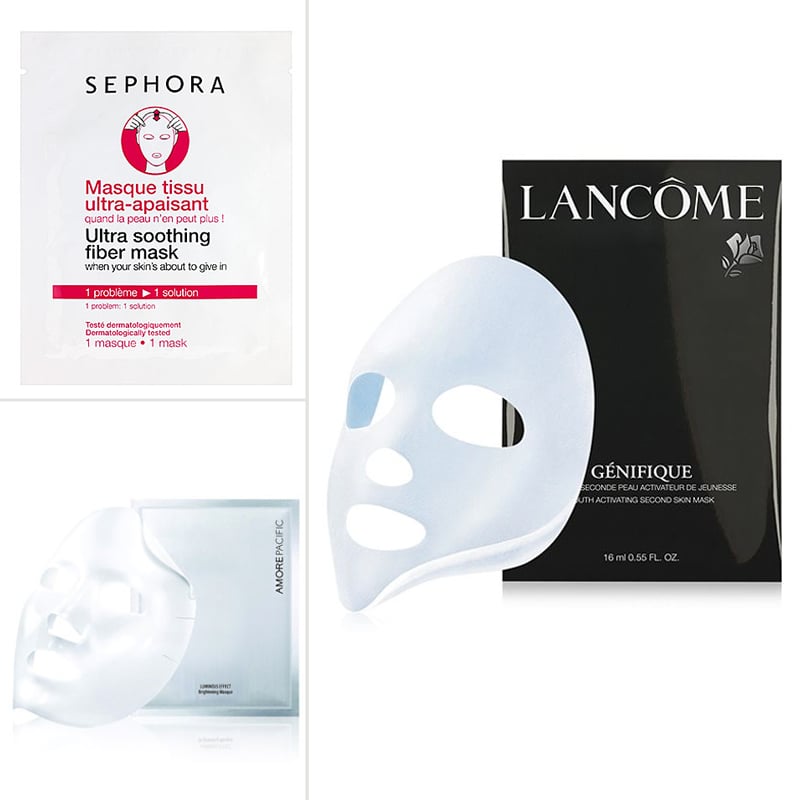 Move over, messy tubes. It's time to try the latest trend in facial treatments. Sheet masks have been a popular trend in Asia for a while now, and these easy and effective ways to hydrate, treat, and relax are finally making waves in the American market. With cloth masks, there is no need for rinsing or washing away the product. You just rip open one of the individually packaged masks, unfold, and place over your freshly cleansed and dry face. Leave on for about 10 to 20 minutes, allowing the mask's concentrated ingredients to absorb into your skin. Once removed, say hello to a dewier, more radiant complexion. Three new versions to try below:
1. Sephora Ultra Soothing Fiber Mask ($6): This calming mask is made to instantly soothe stressed-out skin with mallow extract, while hydrating ingredients soften and moisturize.
2. AmorePacific Luminous Effect Brightening Masque ($120): Packed with Asian botanicals like ginkgo, magnolia, and Lonicera japonica (Japanese honeysuckle), these microfiber masks help to stop dark spots before they have the chance to form. Plus, antioxidants protect your skin from environmental stress.
3. Lancome Génifique Youth Activating Second Skin Mask ($80): Originally only available in Asia, this treatment features a high amount of the brand's famed Génifique Concentrate to improve the health of your skin and minimize the signs of aging.