Best Perfumes For Brides
3 Perfumes Brides Will Love and More Wedding Fragrance Tips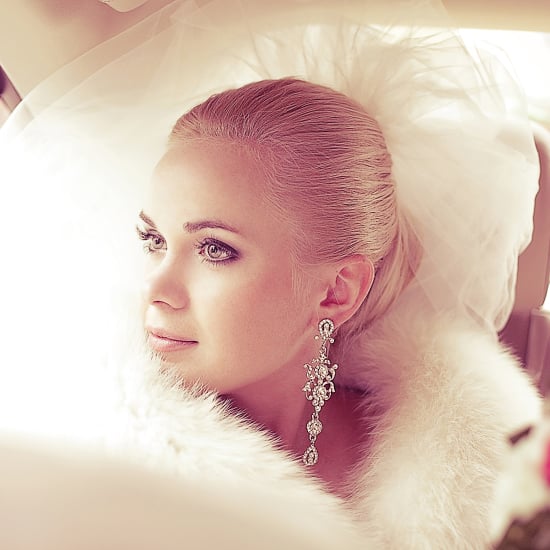 Finding your signature scent is one thing, but deciding your wedding-day perfume can be a little daunting. Renee Bukowski, senior product development manager of Tru Fragrance, gave us her insight to choosing, wearing, and even gifting fragrance for a wedding. So whether you're the bride, bridesmaid, or guest, we have tips to help you decode wedding-day perfume.
POPSUGAR: What are your tips to help brides choose a wedding-day perfume?
Renee Bukowski: Scent is very powerful, as it often acts as an emotional trigger for special moments and memories. When choosing a wedding-day scent, brides should pick something special that has a shared significance with her partner — a scent that her partner will recognize her by. I recommend brides reference flowers they have chosen for their bridal bouquet, as these usually are flowers they like, and they're usually in bloom that season.
PS: What are some classic fragrances or notes you would recommend for a bride on her wedding day?
RB: Floral fragrances work well for a bride on her big day, as they suit the femininity of the dress and the occasion. There are a lot of modern roses and classic floral notes, such as white floral, which have been modernized for today, and fragrance houses often combine them with fruity notes. Fragrances featuring the beautiful notes of modern rose include Chloé Eau de Parfum ($115), Chanel Chance ($105), or Dior J'Adore ($90). If it is outdoors, I'd recommend a light scent opposed to an evening wedding or black-tie wedding, where I'd suggest a slightly stronger scent.
PS: What steps can a bride take to ensure her fragrance stays on from ceremony to reception?
RB: Wedding days are usually long affairs, so I suggest brides keep a purse-size bottle or rollerball of their fragrance with them, allowing them to discreetly apply it throughout the day. I also recommend applying the scent to the neck and pulse points to ensure the fragrance is long-lasting.
For tips on how to give fragrance as a gift, just keep reading.
PS: Any tips for gifting fragrance to the bride?
RB: When gifting fragrance to the bride, I would not surprise her, but instead pick out a scent you're sure she likes and will enjoy. I would speak to the bride about her favorite fragrances — perhaps incorporate it into a bridesmaids get-together — or you could even go shopping together to find a special scent for her. You can help her discover a spectacular fragrance that can be her "something new."
PS: What should a bride keep in mind when giving fragrance as a gift to her bridesmaids?
RB: When giving fragrance as a gift to bridesmaids, there's more room for an element of surprise! The scent does not have to be as romantic as the bride's. It can be more flirty and fun! I'd suggest gifting a purse-size bottle or rollerball so the bridesmaids can reapply throughout the day and stay smelling beautiful at the wedding.