Milan Fashion Week is almost here, so to celebrate Italy's turn on the Spring 2014 runways, let's take a look back at one of the country's biggest fashion heavy-hitters: Prada. Known for its classic, trendsetting designs, Prada has sent more than a few memorable beauty looks down the catwalks. From creative hairstyling to bold eye makeup, reminisce on some of the fashion house's top hair and makeup moments in recent history.
Spring 2005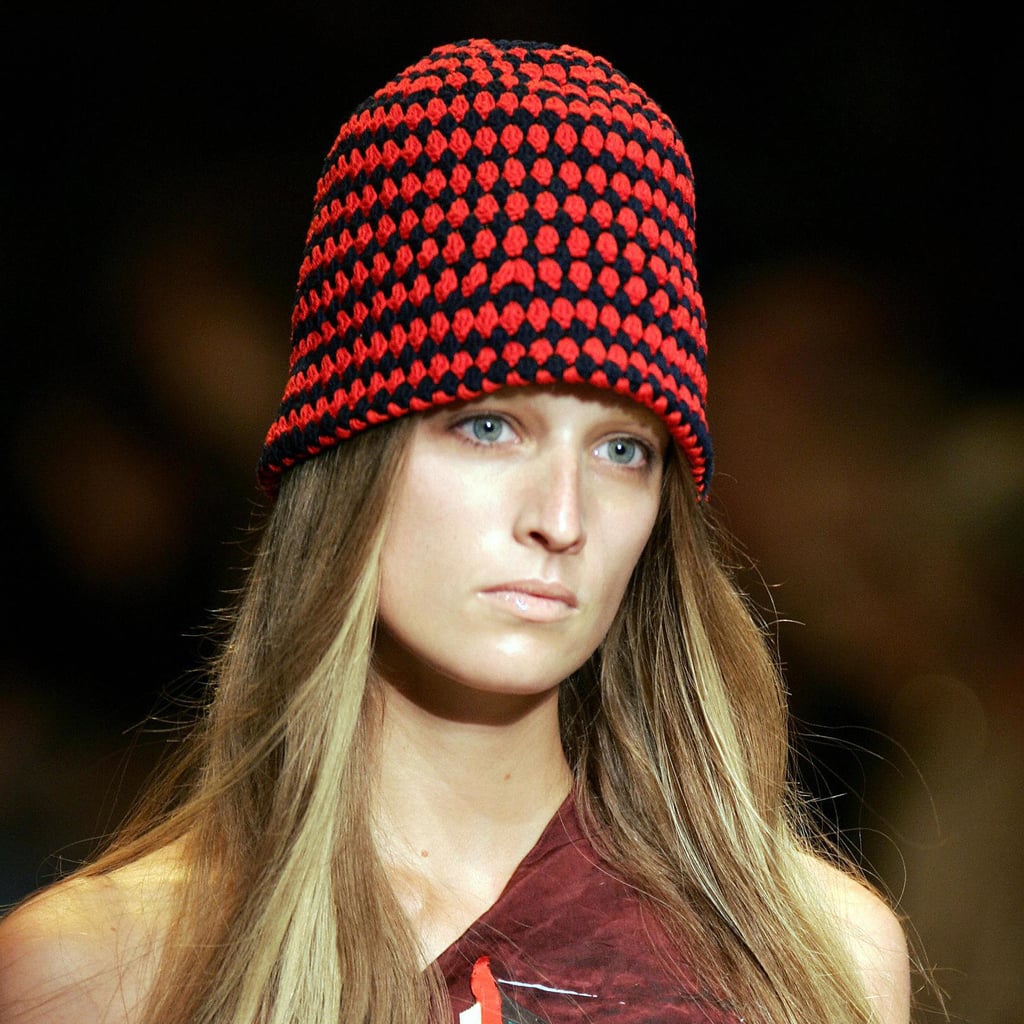 The Spring 2005 beauty look was overshadowed by tall beanie hats, but the neutral makeup allowed this bright accessory to shine.
Fall 2005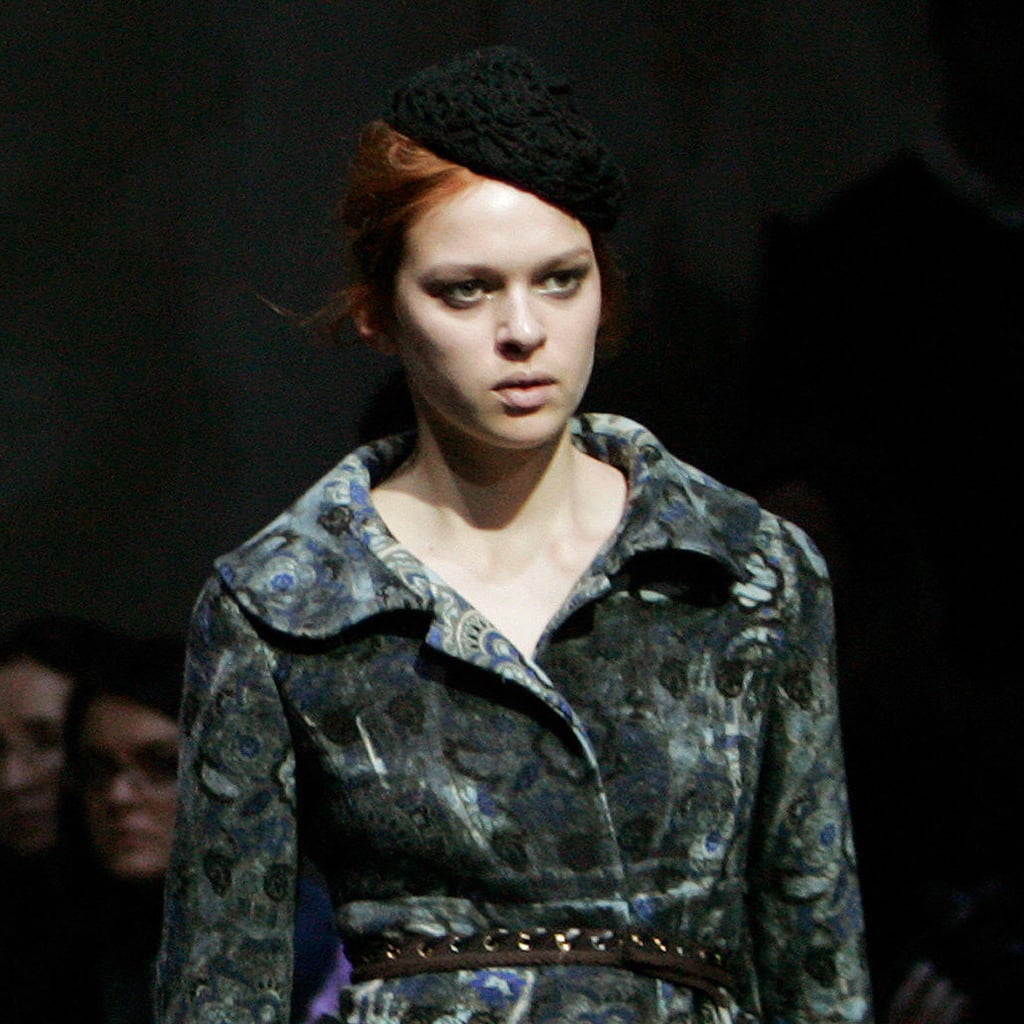 For Fall 2005, slightly askew berets looked even cooler when placed up against smoky eyes.
Spring 2006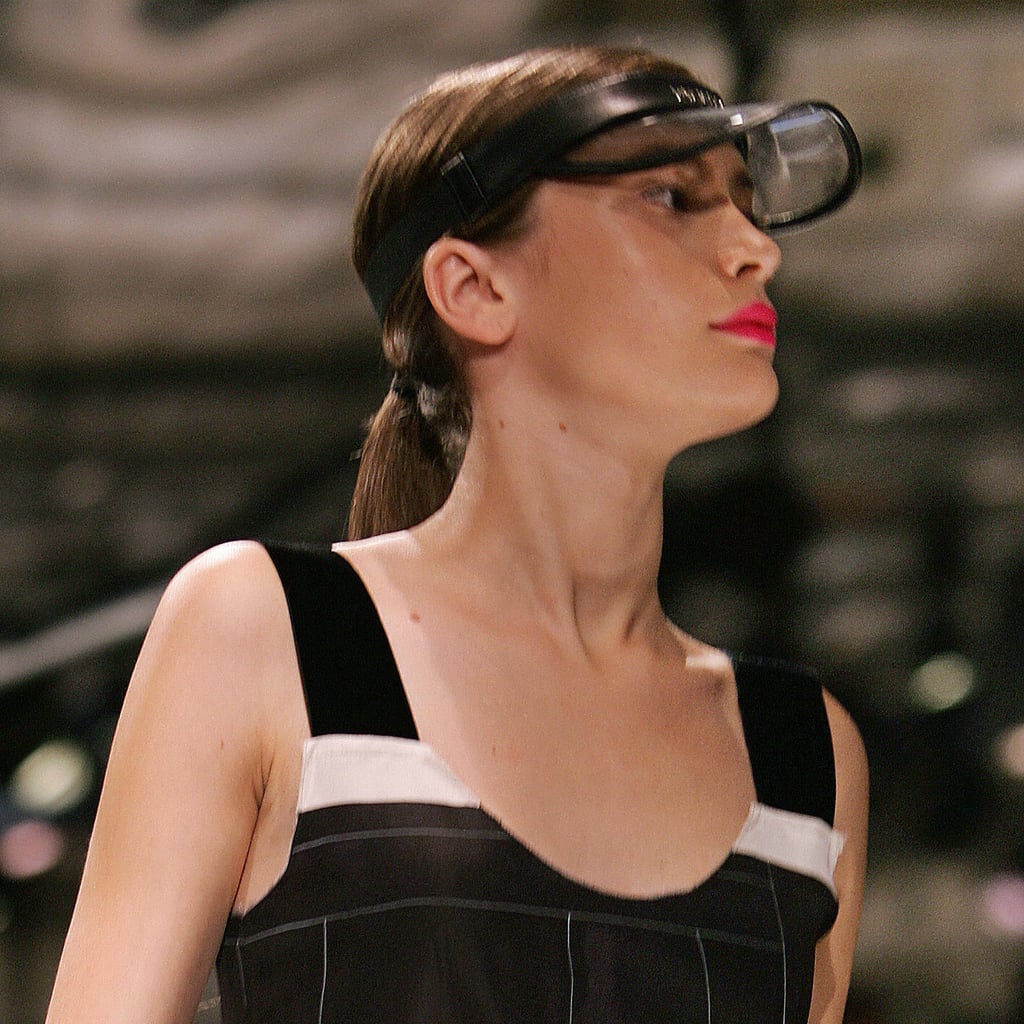 A Prada visor is a great way to savor Summer sun, and this Spring 2006 look was appropriately paired with a low-slung ponytail and hot-pink lipstick.
Spring 2007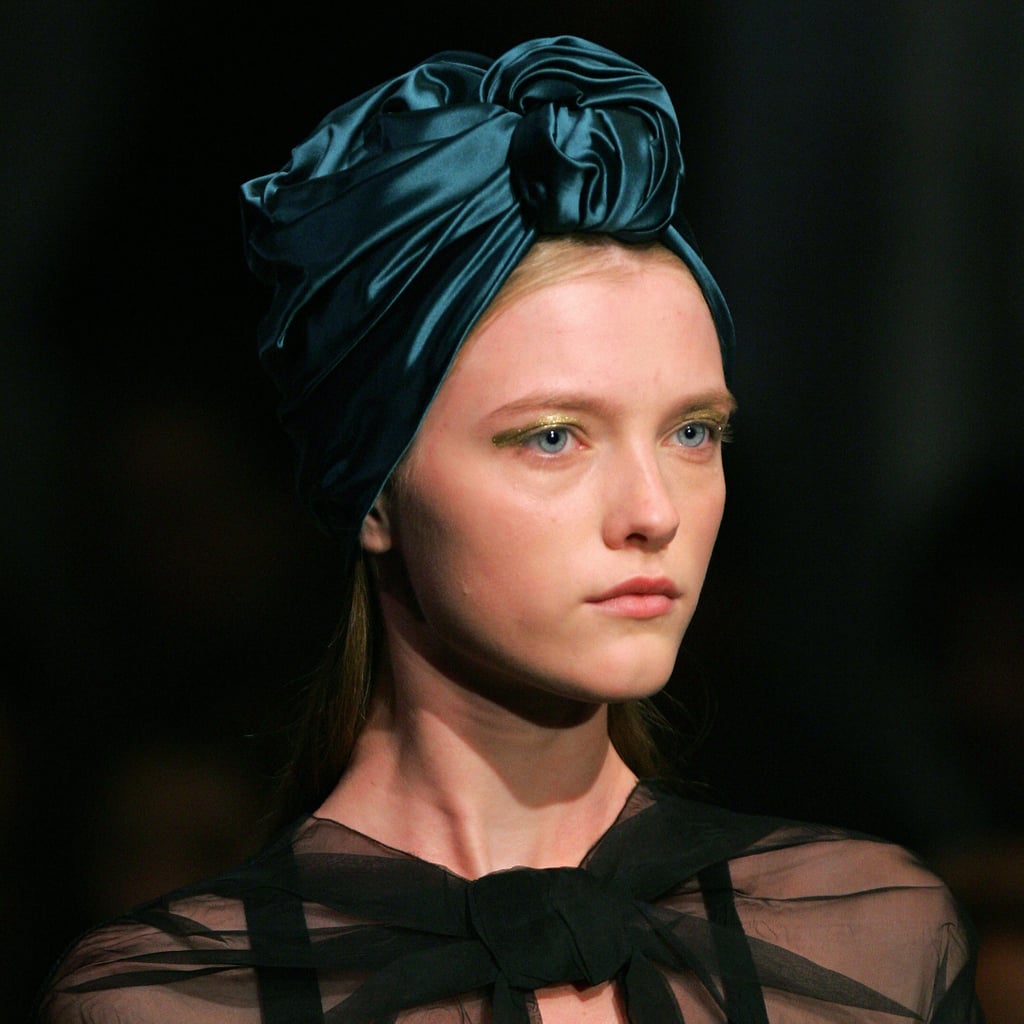 Eyelids were washed in a gold hue for Spring 2007, a stunning complement to the jewel-toned, knotted headwear.
Fall 2007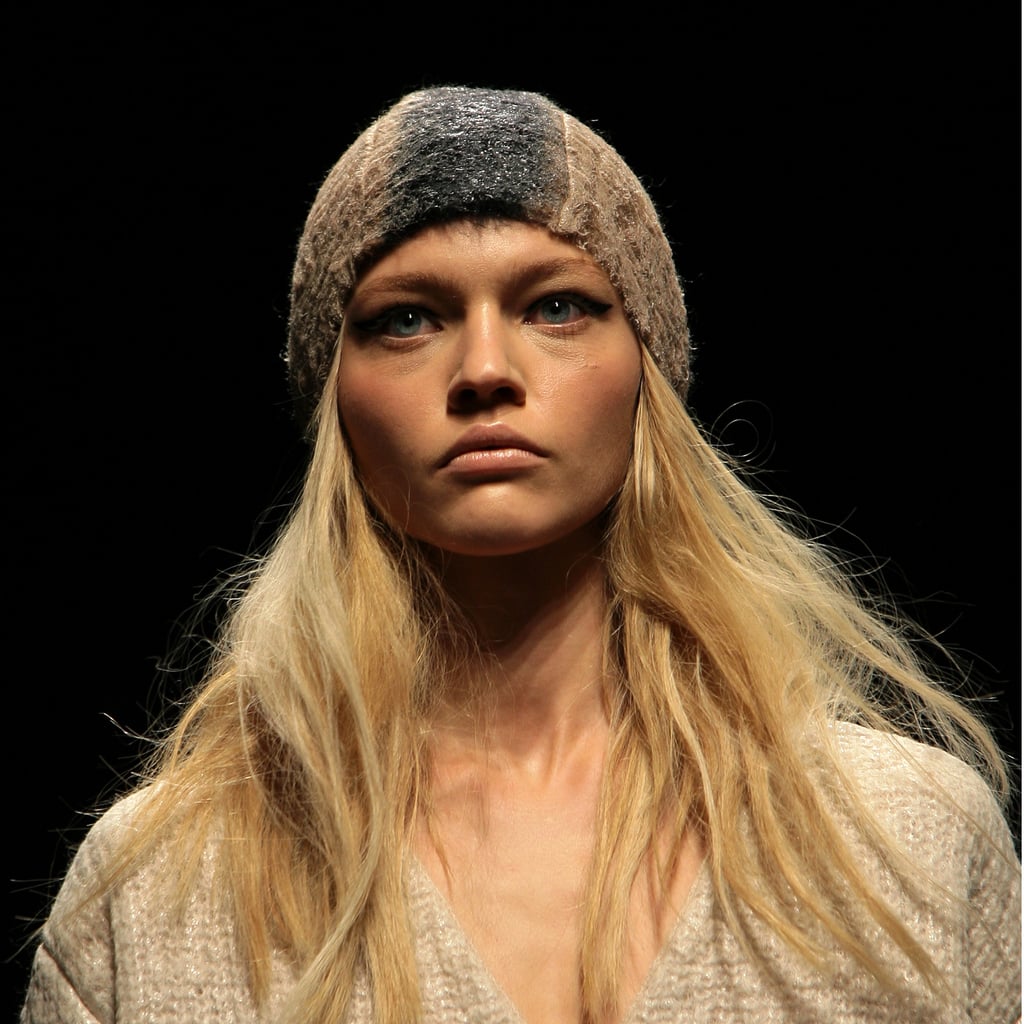 The Fall 2007 Prada runway was devoid of bright makeup, but a smooth cat-eye liner technique prevented the look from skewing dull.
Spring 2008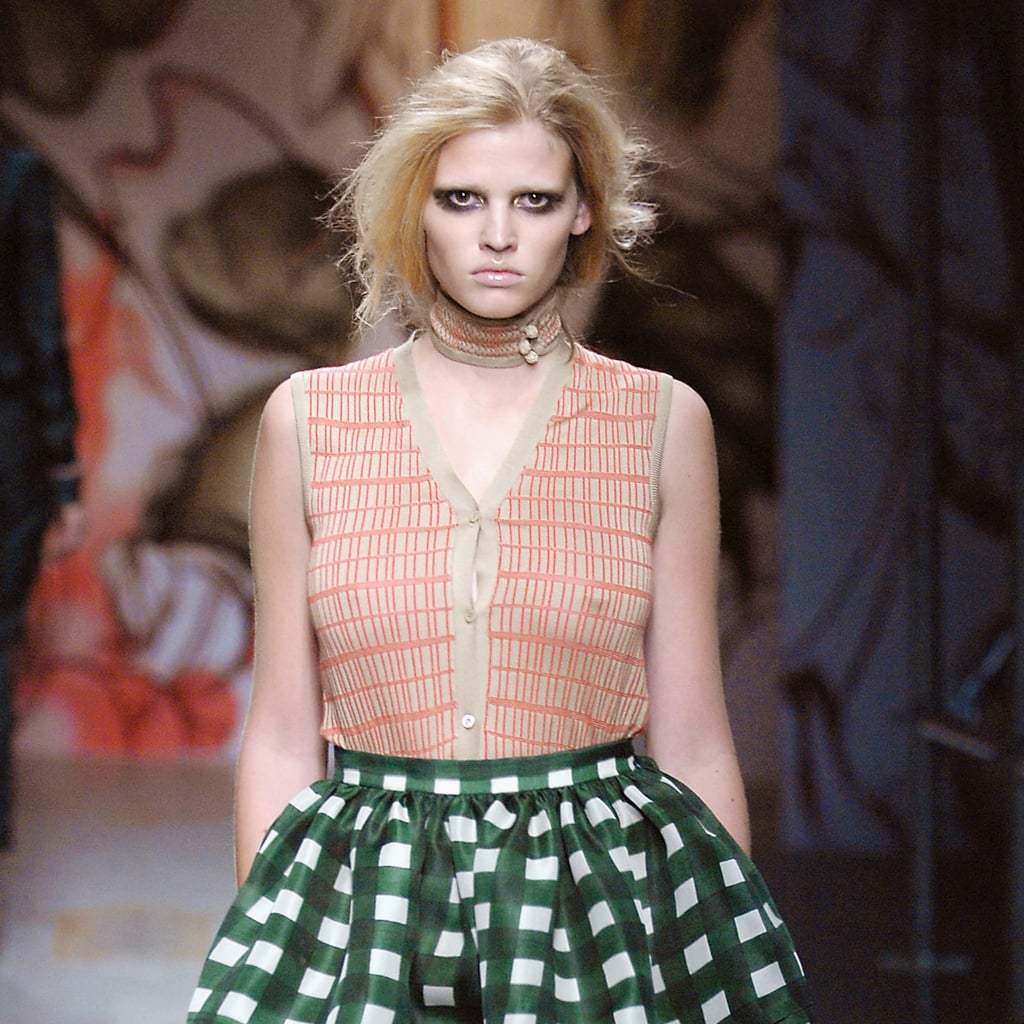 Keeping in line with the Prada runway trend, models at the Spring 2008 show wore nude lipstick and extremely black eye makeup that brought new meaning to under-eye circles.
Fall 2008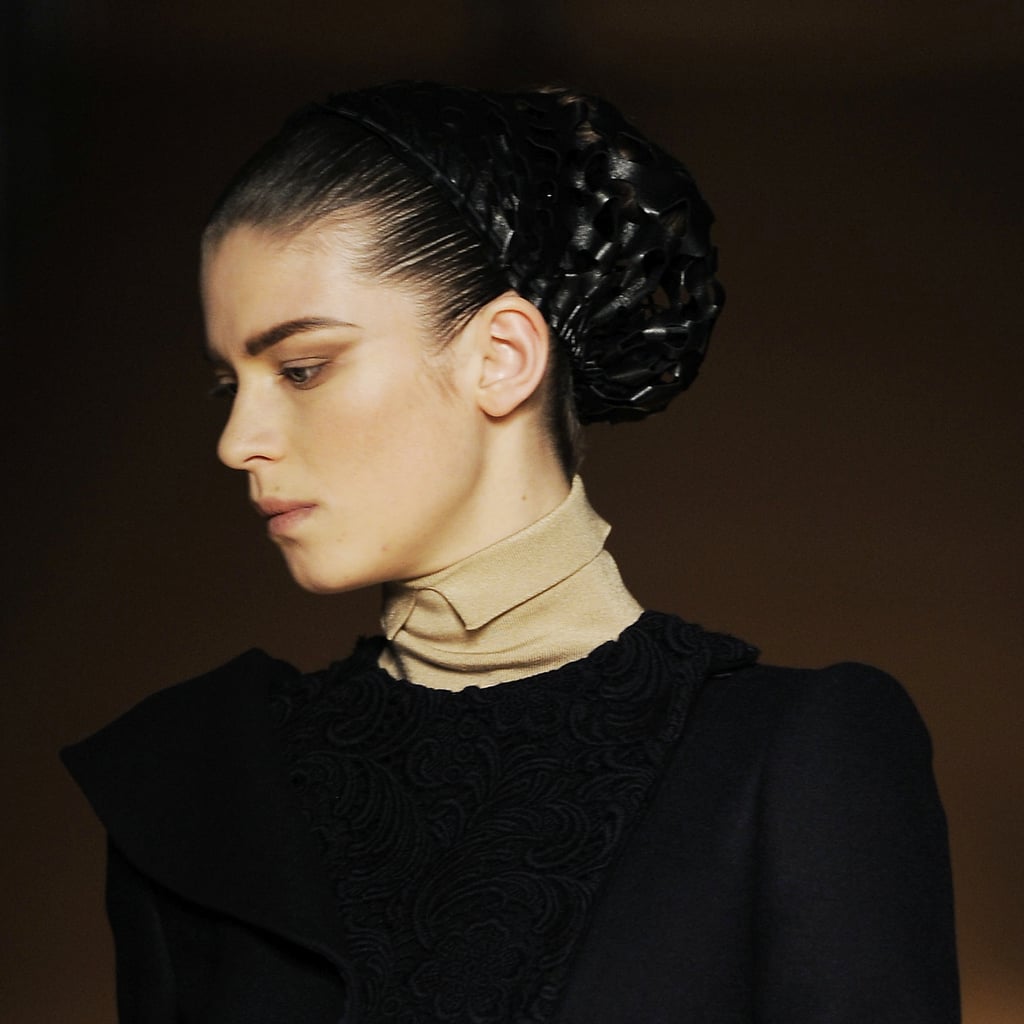 This Fall 2008 beauty look was all about strong, well-manicured brows and intricate updos. Hair nets never looked so chic.
Spring 2010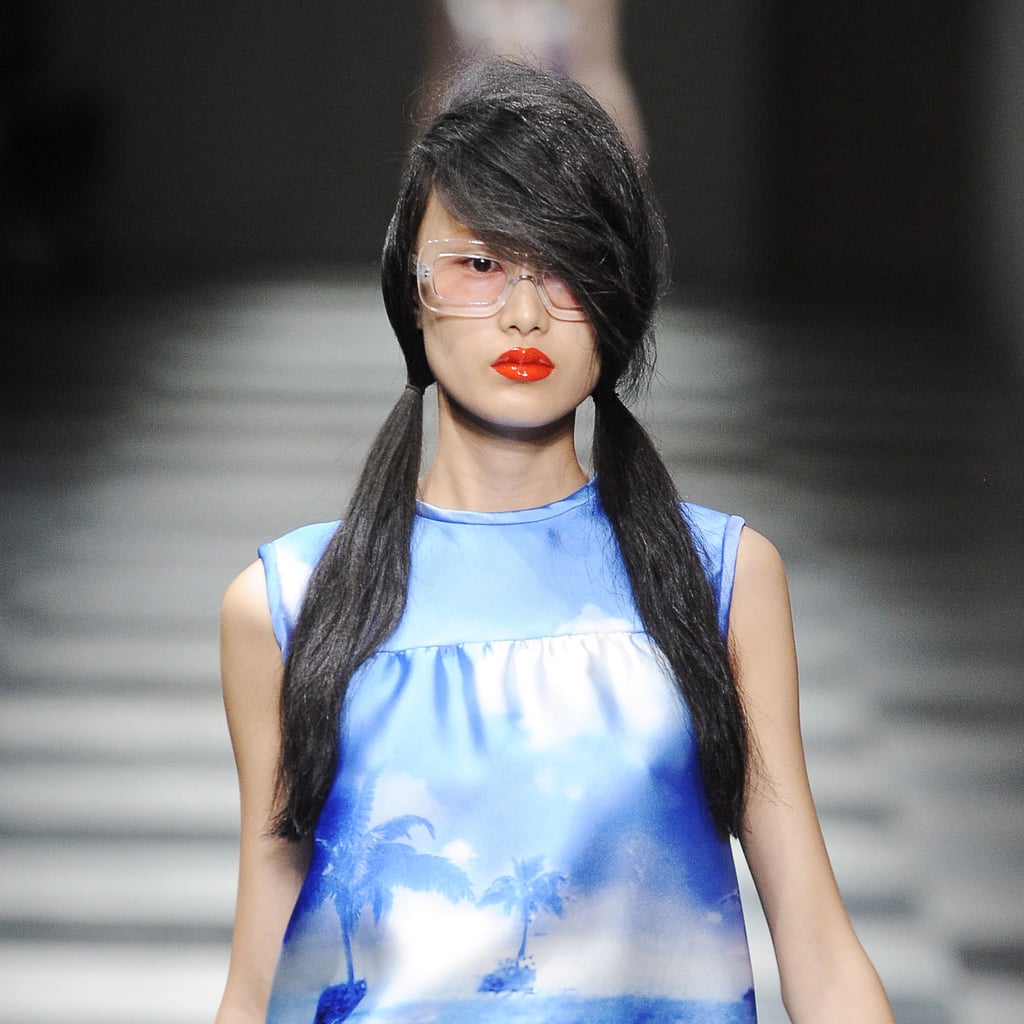 If you've ever wondered how to convert pigtails into an adult style, mimic this version from the Prada Spring 2010 show. The ruffled bang and poppy lip color brought sophistication to a playground favorite.
Fall 2010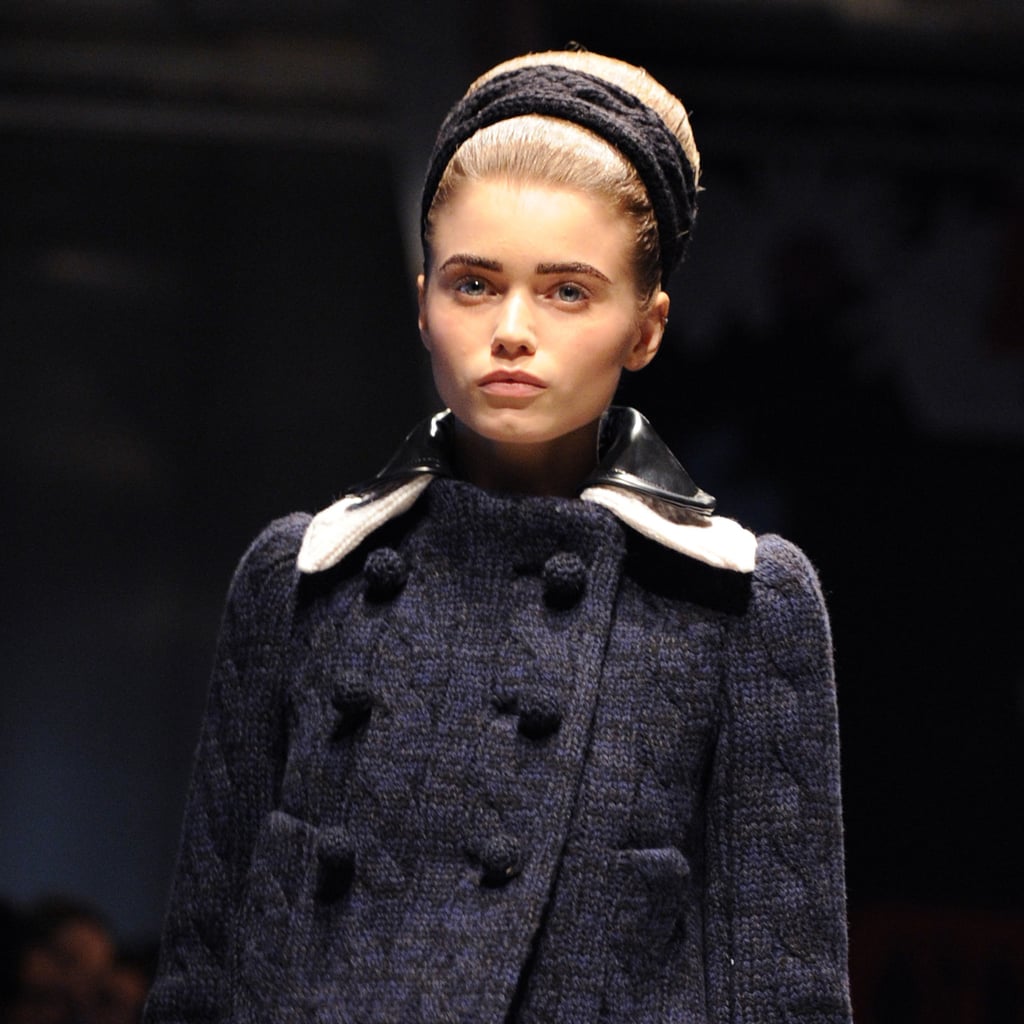 Barely there makeup, beehive bouffants, and sweater headbands were signature styles on the Fall 2010 catwalk.
Spring 2011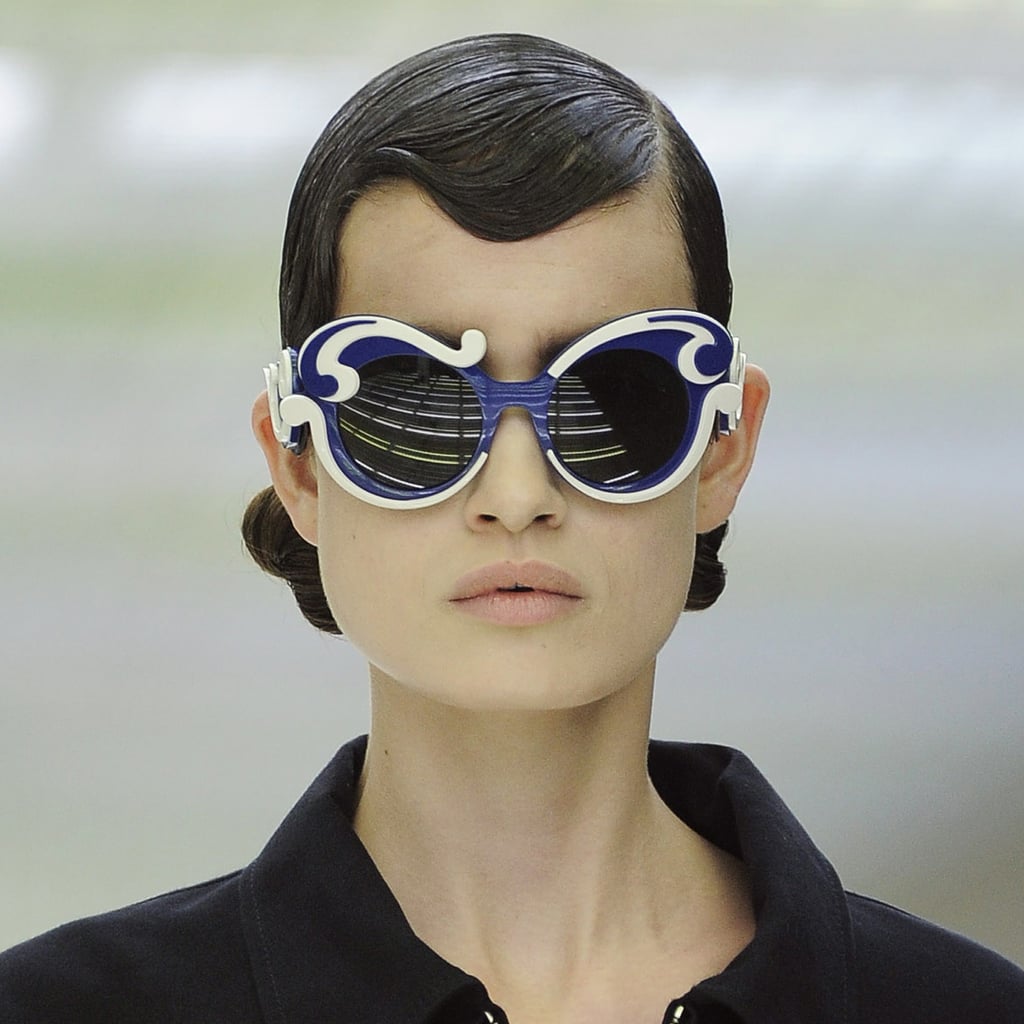 Psychedelic shades mimicked the curves of the retro waves seen on the Spring 2011 runway.
Spring 2011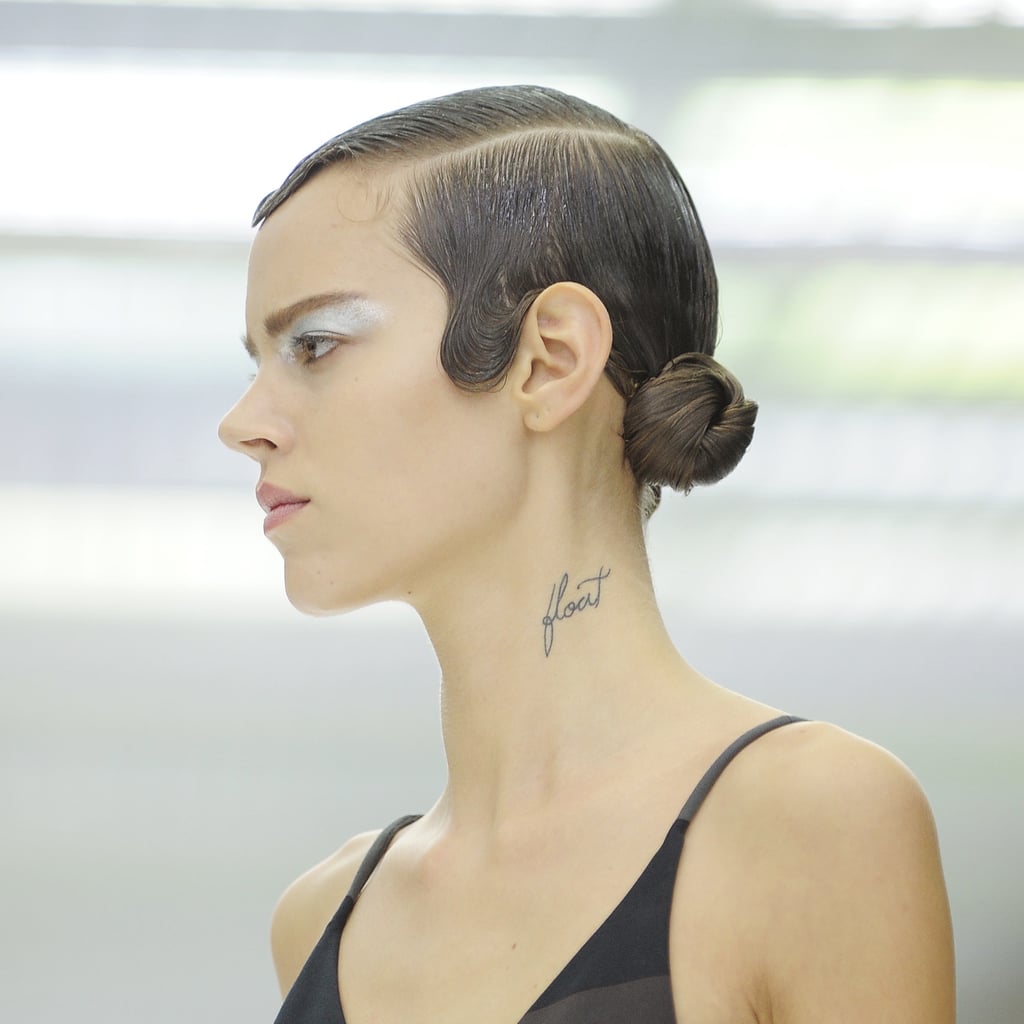 And underneath the shades, a swipe of silver eye shadow gave models an icy edge.
Fall 2011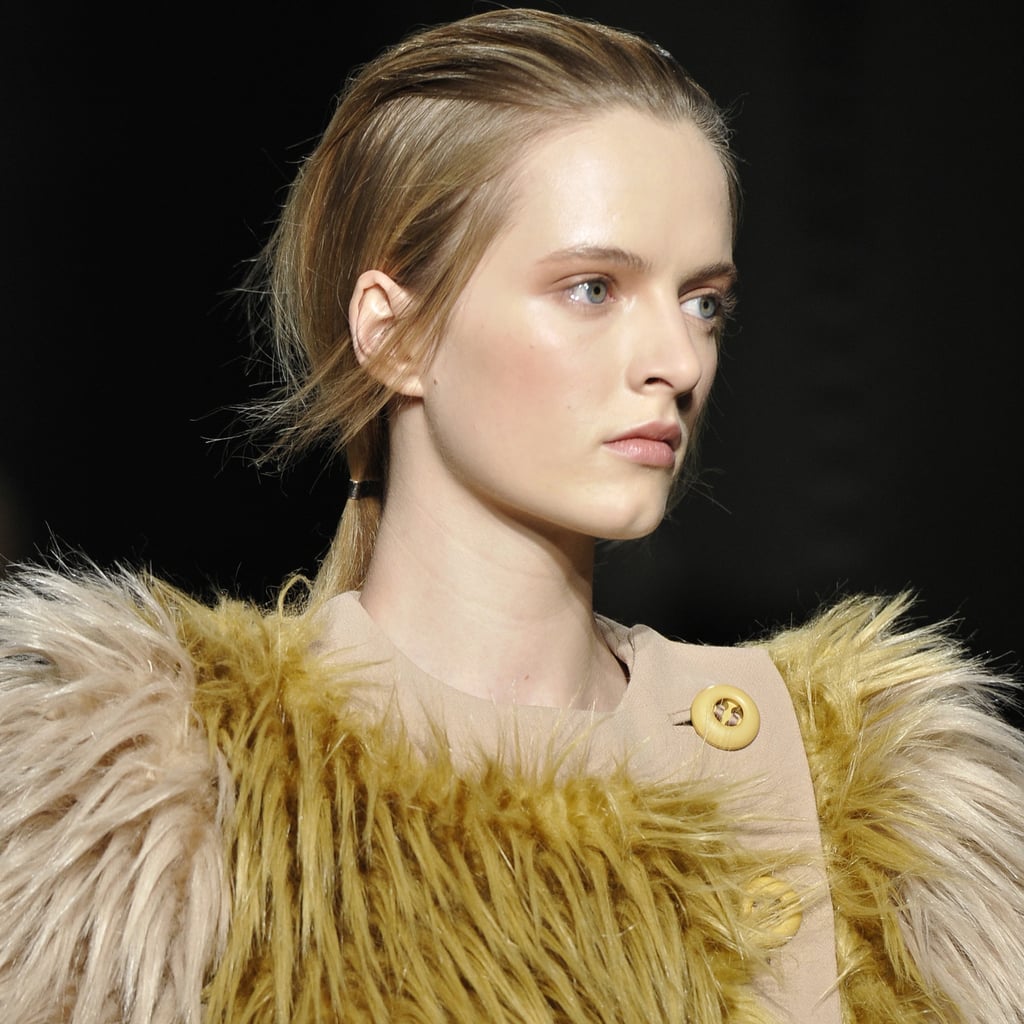 Fall 2011 meant low, unstructured ponytails and a neutral makeup palette, which models wore with dramatic outerwear.
Fall 2011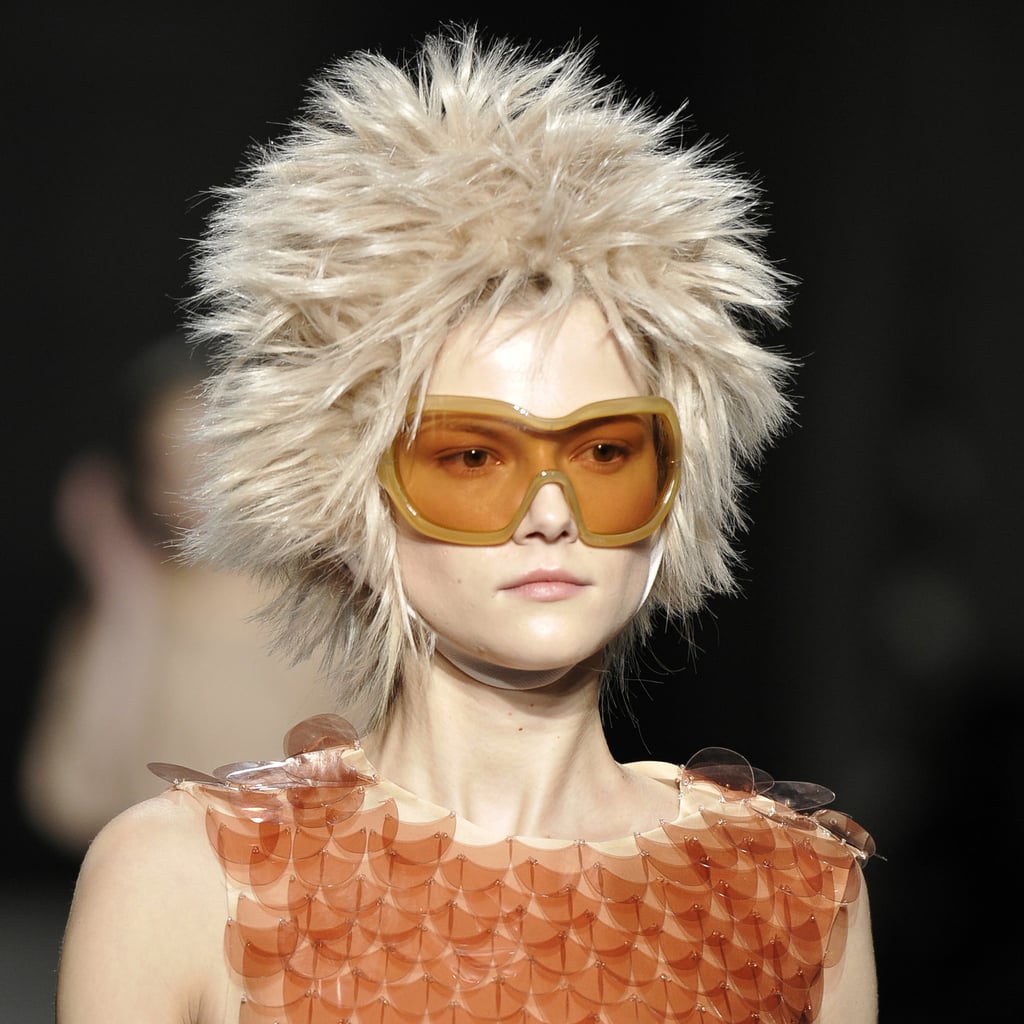 Other models were set for the ski slopes with large glasses and head-hugging caps.
Spring 2012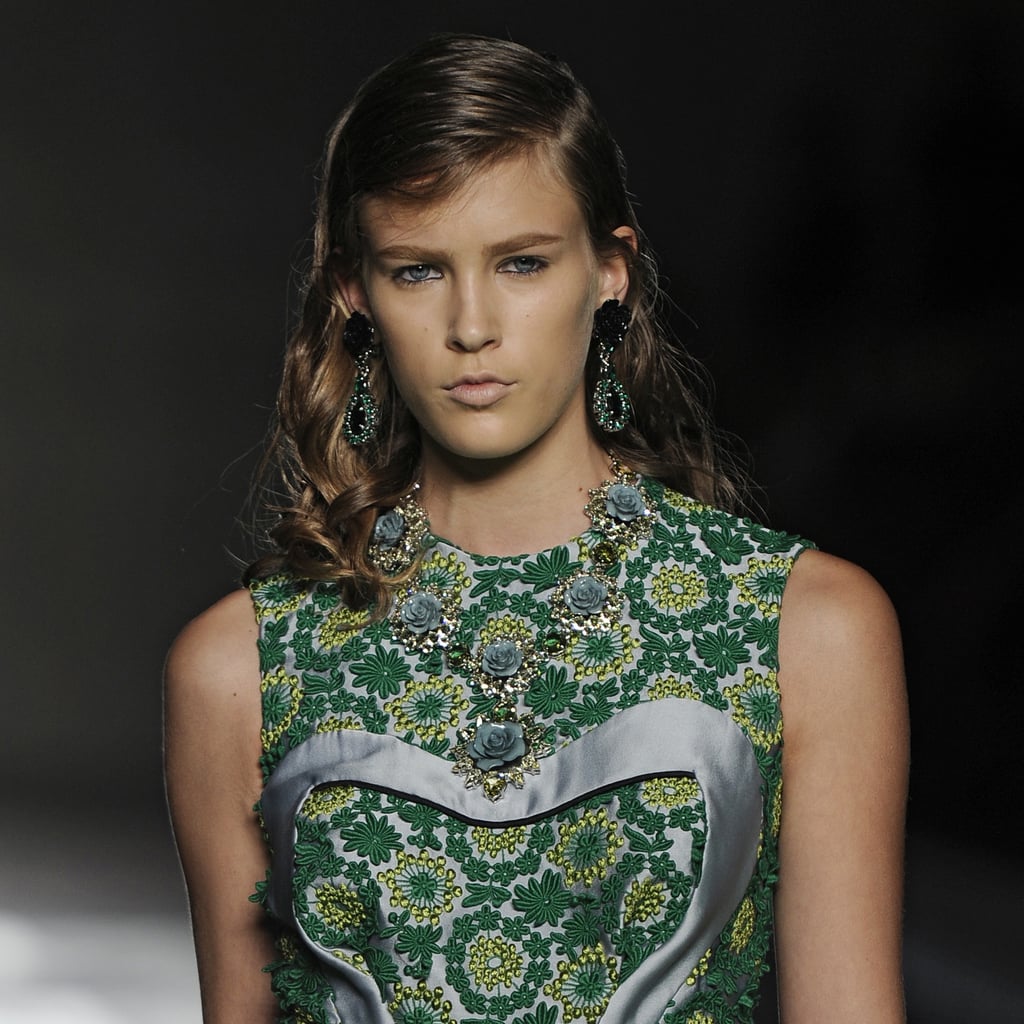 Combed-over curls mixed with well-rimmed eyeliner set the stage for Prada's intricate floral fashions in Spring 2012.
Fall 2012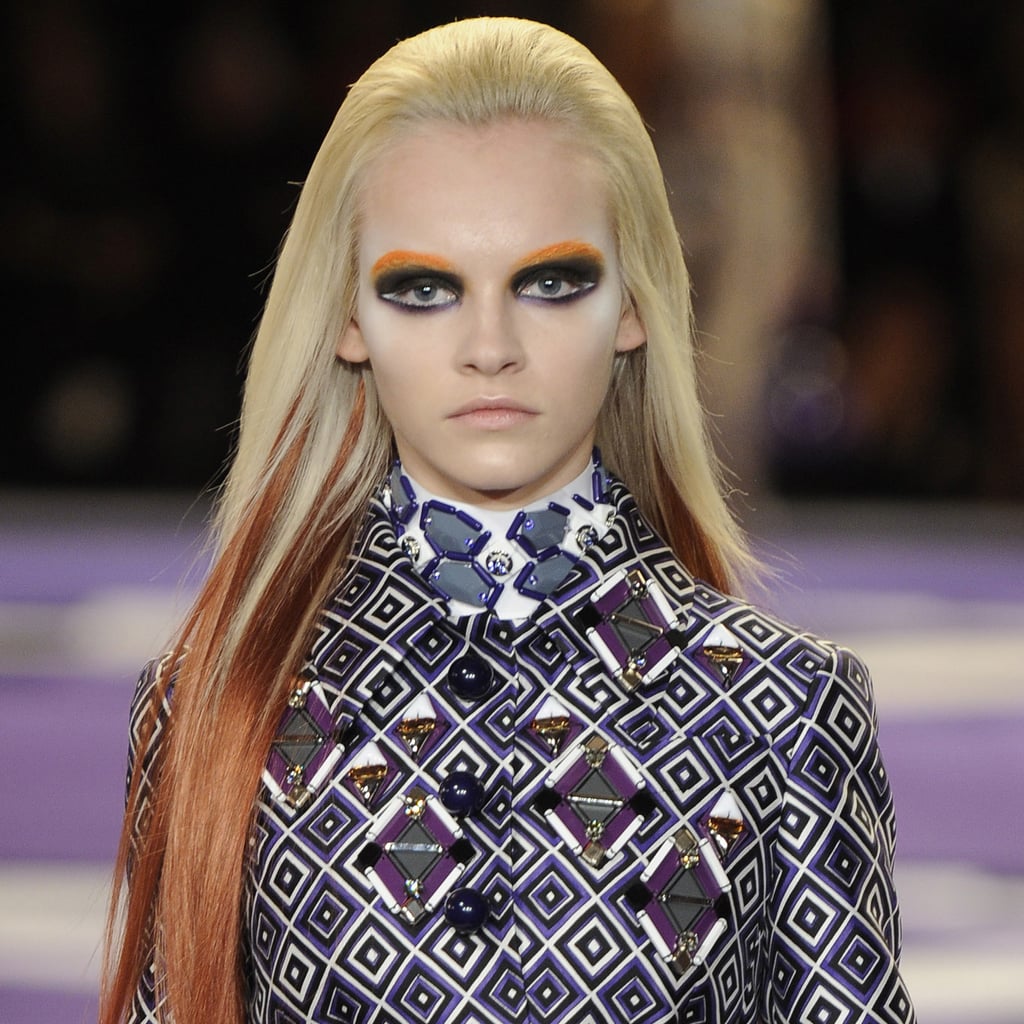 On the Fall 2012 catwalk, models wore intense eye makeup, including orange-tinged brows. Every look required a set of colorful hair extensions, too.
Spring 2013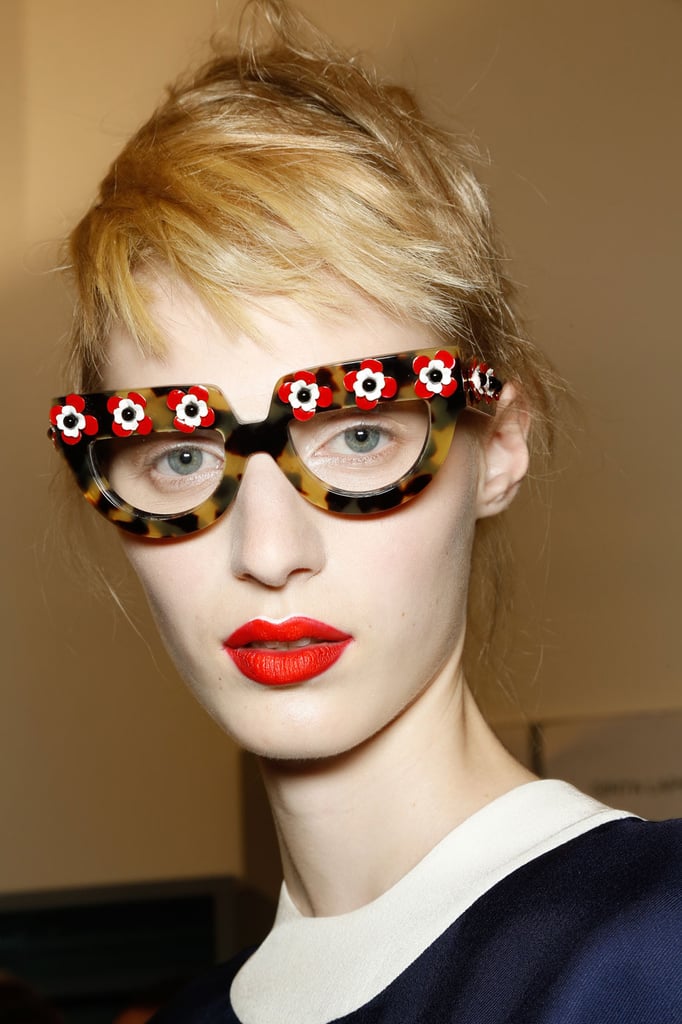 Bright glasses on the Spring 2013 runway couldn't detract from the fiery red lip with a white liner accent.
Spring 2013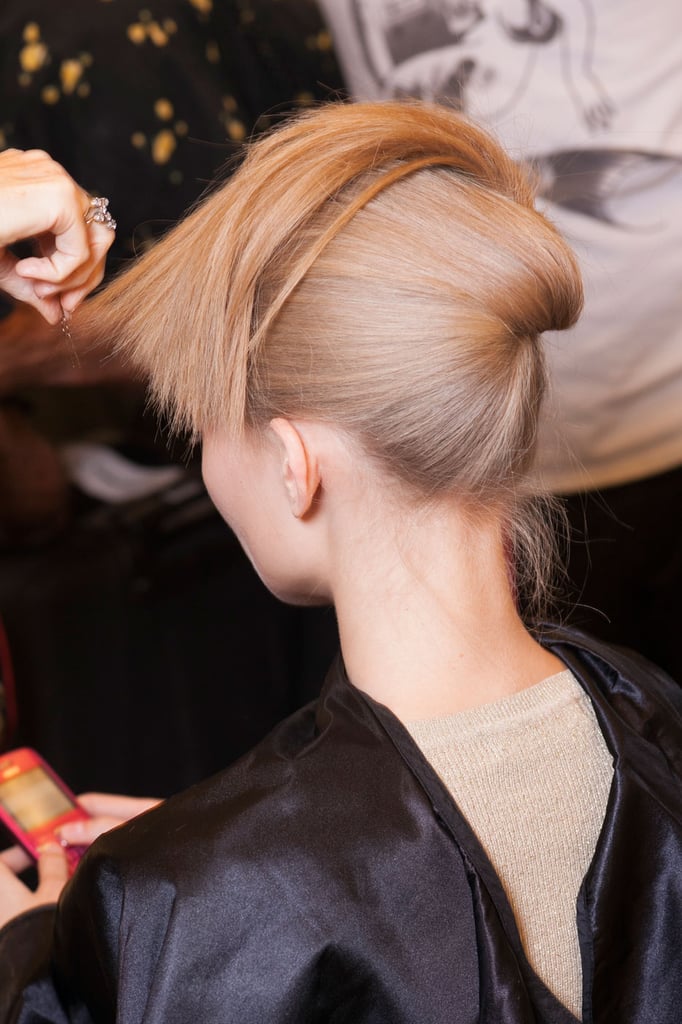 For the Spring 2013 hair, the illusion of short bangs was created by twisting hair up and over.
Fall 2013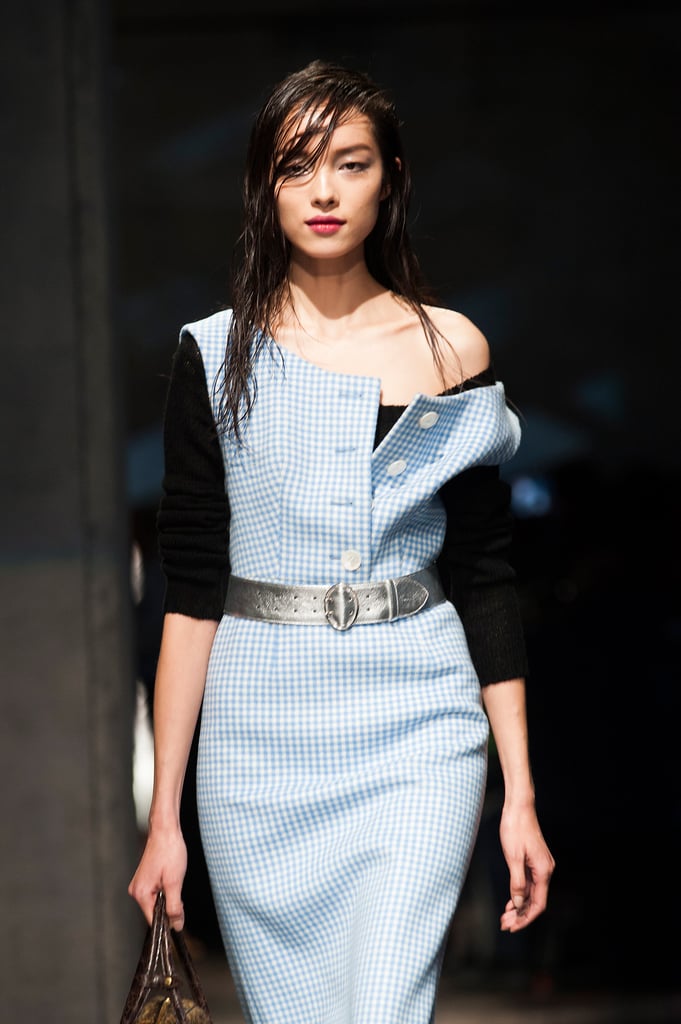 Like stepping out of a hot shower, the Fall runway featured loose, wet hair and natural, rosy makeup.
Spring 2014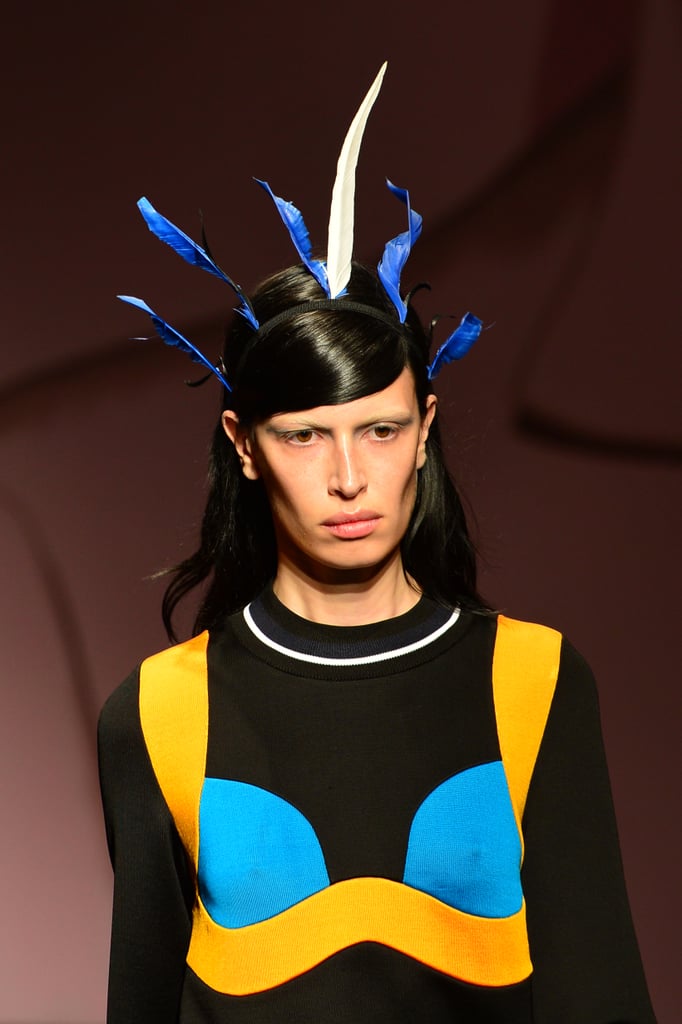 We loved the headpieces for Prada's Spring 2014 show.
Fall 2014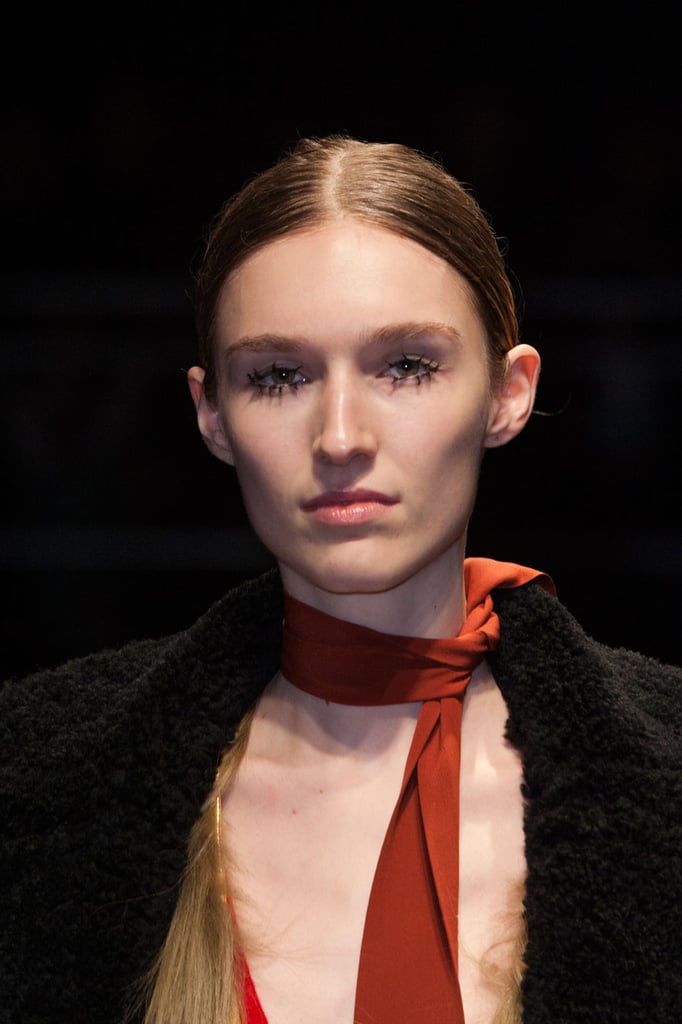 Hair was pulled back into sleek buns and paired with spidery lashes.